1. Alternate side parking (street cleaning) regulations will be suspended Monday through Wednesday, July 28-30 for Eid al-Fitr. All other regulations, including parking meters, remain in effect.
2. Weather for the week: Temperatures in the low 80's all week, with thunderstorms predicted for Monday and partly sunny skies the rest of the week.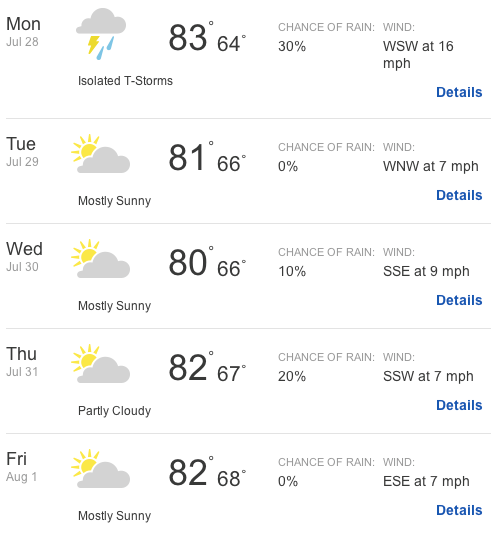 3. Dandy is back in the house! It's Starlight Thursday's Weekly Queer Party in Crown Heights, and it's back on! This time he's joined by special guest DJ Adam Kraft! 9pm/FREE FOR YOU.

4. Eid al-Fitr begins this Monday (or Tuesday). For those wishing to join in on the celebration, Masjid Abdul Muhsi Khalifah is holding an Eid Celebration "Block Party" on Tuesday, July 29. The location is 120 Madison St. between Bedford and Franklin, beginning at 9:00am. The day will include Quranic recitation, cultural enlightenment, delicious food and children's activities. If Eid falls on Monday July 28, there will prayer and breakfast only, beginning at 9:00am in the same location.
5. Cirque du Soleil's "Varekai" comes to Barclays Center this Wednesday, and will be here only through the end of the week. So if you wanted to go, and have not yet purchased a ticket, go here to do so right now!