1. Weather: Sun all week, no chance of showers predicted with highs will be in the low- to mid-80s all week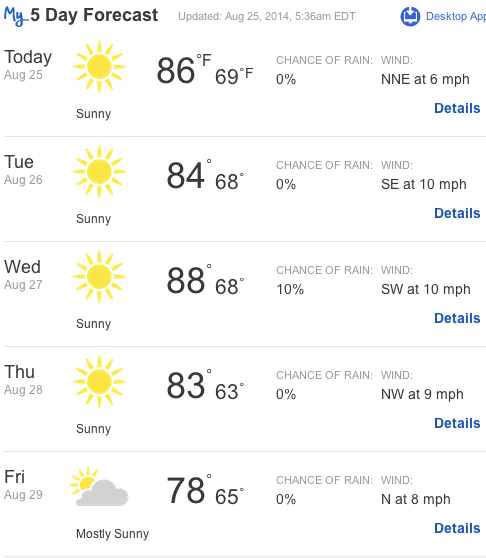 2. Subway Changes:
Ozone Park/Far Rockaway-bound trains skip 116, 110, 103, 96, 86, 81 and 72 Sts
Ozone Park/Far Rockaway-bound trains run via the
from W 4 St to Jay St-MetroTech
No trains between Nassau Av and Court Sq
3. Parking: Alternate side parking regulations, including metered parking are in full effect all week.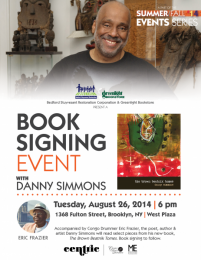 4. On Tuesday, August 26, 6:00pm, at Restoration Plaza, come check out Brooklyn's own, Danny Simmons, who will be having a book signing for his new book of poems, The Brown Beatnik Tomes. Danny Simmons will be reading select pieces from his book, accompanied by congo drummer, Eric Frazier.
5. If you haven't yet heard, early registration for Restoration's (Bed-Stuy Alive!) 10K Run, Walk, Kiddie Run and Bike Ride, scheduled for October 12, is now available. Early bird registration lasts until September 13th. The 10K Race & 5K Walk are $25. until 9/13, $30. until 10/6, and $40 thereafter. There is a 5. discount for those under 17. The Kids run is $5. and the bike ride is $10. Click here to Register.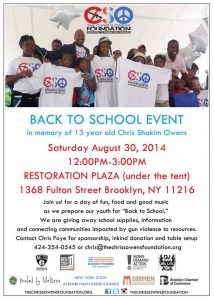 6. Also at Restoration on Saturday August 30, from 12:00pm — 3:00pm is THE CHRIS S. OWENS FOUNDATION's Back-to-School Event offering free schools supplies and connecting communities, families, at-risk youths and young adults impacted by gun violence to resources. The event will take place at Restoration Plaza, located at 1368 Fulton Street. Contact Chris Foye for sponsorship, inkind donation and table setup 424-354-0545 or chris@thechrissowensfoundation.org