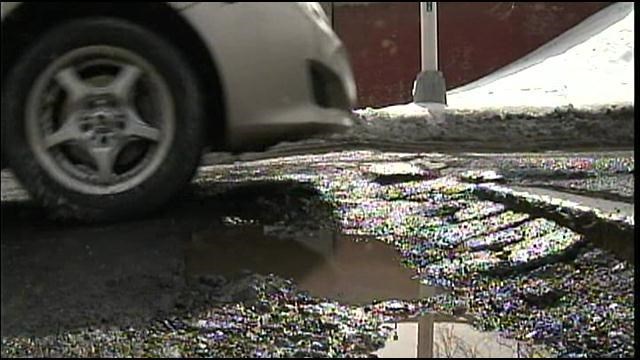 Wait for it, wait for it... New York state will be liable for pothole damage to your car beginning... tomorrow, May 1!
However, from November 16 - April 30 during the winter months, if your car hits a pothole and your rims and tires are damaged, you're on your own!
But legislators are looking to change that, reports The New York Times.
Section 58 of the State Highway Law explicitly exempts the state from liability for damages arising from defects in its highways except between May 1 and Nov. 15-- meaning the state will only pay for damages only when damages are less likely to happen.
From a fiscal standpoint, there an obvious reason the state and city dodge responsibility:
In 2013, for example, the city paid out $5.5 million in pothole-related claims. Between May 1 to Nov. 15 of that same year, during the balmier months, the state reimbursed motorists $13,386 of that $5.5 million.
Legislative history also suggests the exemption dates back to the 20th Century, when asphalt companies closed during the winter because the blacktop that was available back then would not stick in cold weather.
Still, between the flip-flopped funding model and having to pay back millions to motorists during the winter anyway, lawmakers are preparing to bring the law into the 21st Century.
The State Assembly speaker, Sheldon Silver, a Manhattan Democrat who works for a personal injury law firm, said: "We have a responsibility to ensure safe roads.
"If a pothole has been reported and the state fails to repair it in a timely manner, motorists should have the ability to recover costs if their vehicle is damaged."