In observation of World Pride, Cumbe: Center for African and Diaspora Dance will be hosting an afternoon of love, happiness and Afro-Cuban dance led by the vibrant and colorful Tony Domenech on Sunday, June 30.
The two-hour Pride Dance Workshop will focus on the central home of the body, the core. Movements will emphasize the articulation of the torso and waistline to dances and rhythms from the Yesa, an ethnic group formed in Cuba by Africans from Iyesa, a subgroup of the Yoruba people of Nigeria. Like other Yorubans, Yesa dances celebrate the Orishas, deities in the Yoruba religion who are guardians over different aspects of life such as water, thunder, motherhood, crossroads, health, among others.
As a priest of the Goddess Yemaya in the Santeria religion, instructor Tony Domenech is frequently called upon to dance for Yemaya. Domenech began singing, dancing and acting in school performances at an early age and was involved with various off-Broadway theater companies such as TADA and AMAS, which brought him to start freelancing as a dancer and singer for community and social events. He dances mambo with the Young Ambition Dance Company and studied Afro-Cuban folkloric dance with Xiomara Rodriguez, Rita Macias and the late great Pupy Insua.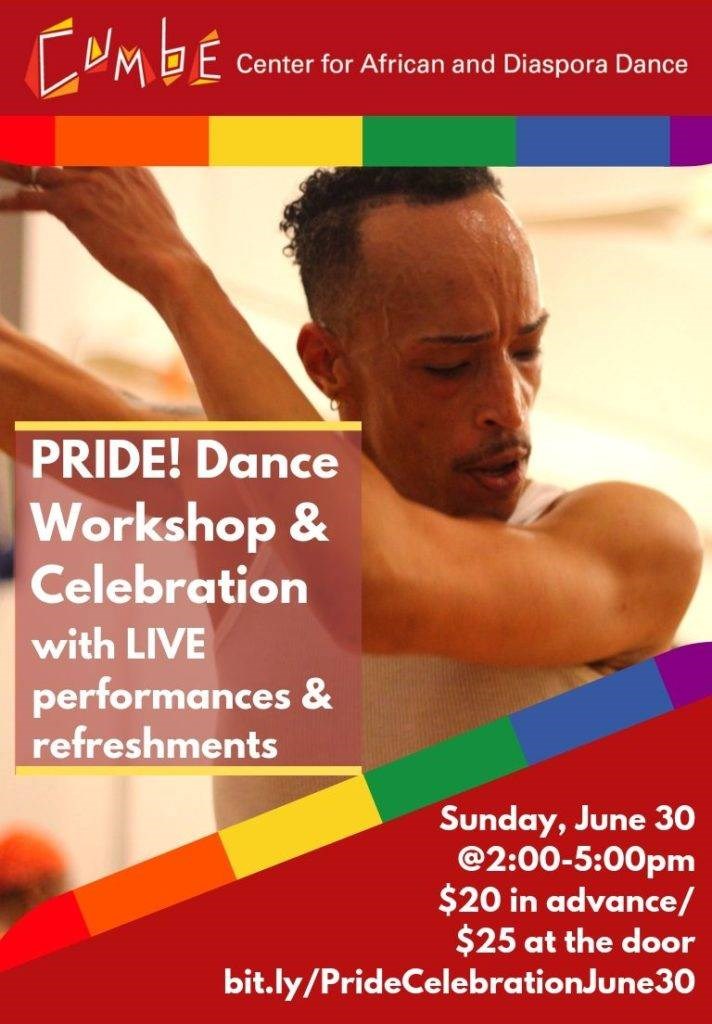 One of Domenech's notable performances was dancing on stage as Shango with the great Latin Jazz artist, Bobby Sanabria. He is also co-director of Orisha-Latin Dance Company SalsAshé, which combines Afro-Cuban dance and Salsa. The dance group has presented work at the NJ and NY Salsa Congresses for the last nine years.
The workshop is dedicated to celebrating the diversity within Orisha culture and recognizing the power of Pride and will culminate in a celebration with refreshments and a performance of Bomba, an Afro-Puerto Rican dance, with Cumbe's Milteri Tucker and her students.
The Pride Dance Workshop and Celebration
When: Sunday, June 30 | 2:00pm - 5:00pm
Where: Cumbe: Center for African and Diaspora Dance, 1368 Fulton Street, Brooklyn, NY 11216
How much: $20. To register, go here.