Soccer-lovers, mark your calendars!
The Pachanga Soccer Festival is coming to the Parade Grounds at Prospect Park in Brooklyn on Saturday June 21, during the 2014 FIFA World Cup games!
From 11:00am - 5:00pm, the free, all-day celebration will highlight the bourgeoning soccer culture in New York City, featuring adult soccer tournaments, a children's soccer clinic, soccer-inspired artwork, a poetry slam and more!
Also, there will be food trucks, an art workshop, DJs spinning music and freestyle footballers entertaining the crowd with unbelievable skill.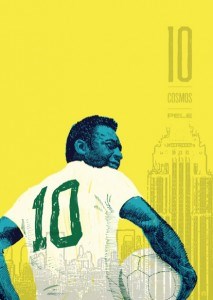 As interest in the world's biggest sporting event reaches a fever pitch in New York City, the festival will unite soccer enthusiasts all over the city, while simultaneously exposing soccer culture to new audiences.
"Soccer has long been the world's passion. The World Cup has long been a great unifier," said Doug Nettingham, vice president of partnerships & sponsorships at Pachanga.
"Now, on the 20th anniversary of when the U.S. hosted the World Cup, the time is now for Americans to join the party and lend [their] voice."
DJ Madsol, who has worked with Wyclef Jean and Talib Kweli, will provide the musical soundtrack for the event. "Being of Haitian descent soccer has always been an undeniable passion for me," said DJ Madsol. "We will bring to life the ultimate soccer music soundtrack."
Nettingham calls soccer "the universal language of sport."
"However, as Americans, we have a unique soccer lens," he said. "We felt the need to produce an event that represents the distinct soccer lifestyle that is being cultivated in the U.S."
For those interested in volunteering, registering a team for the tournament, becoming a sponsor, or for more information, visit their website.