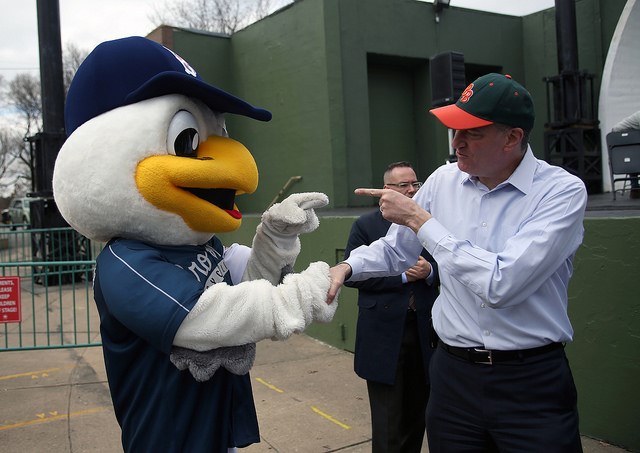 Hundreds of young baseball players marched through Park Slope to Prospect Park on Saturday to celebrate the first day of the Little League season... And Mayor Bill de Blasio was right there to join them.
A former baseball coach himself, the mayor attended the Little League opening ceremony, signed baseballs and shared a few words of wisdom to the young players.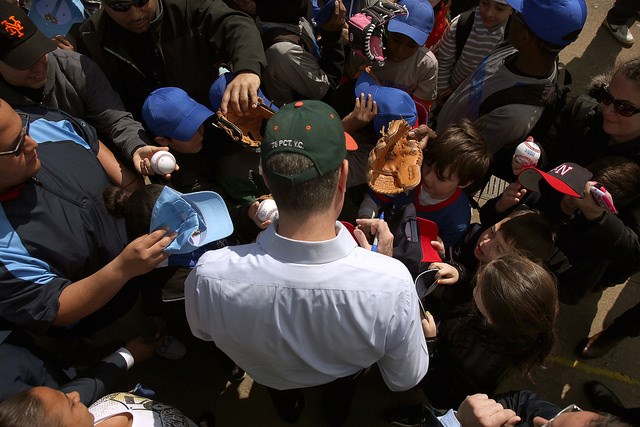 "The best advice in the world: play the ball. Don't let the ball play you," he said. Also at the opening ceremony, he encouraged parents with children age 4 to register now for his the Universal Pre-K program he pushed for aggressively to get funded in the first 100 days of his administration.
Gov. Andrew Cuomo funded the pre-k plan in his budget last week, and the mayor is eager to get it going.The new expansion will bring the total of 4-year-olds beginning schools this fall to 54,000 across the five boroughs. The mayor's plan expands to 73,250 pre-K seats, beginning in September 2015.
Parents can apply online here.