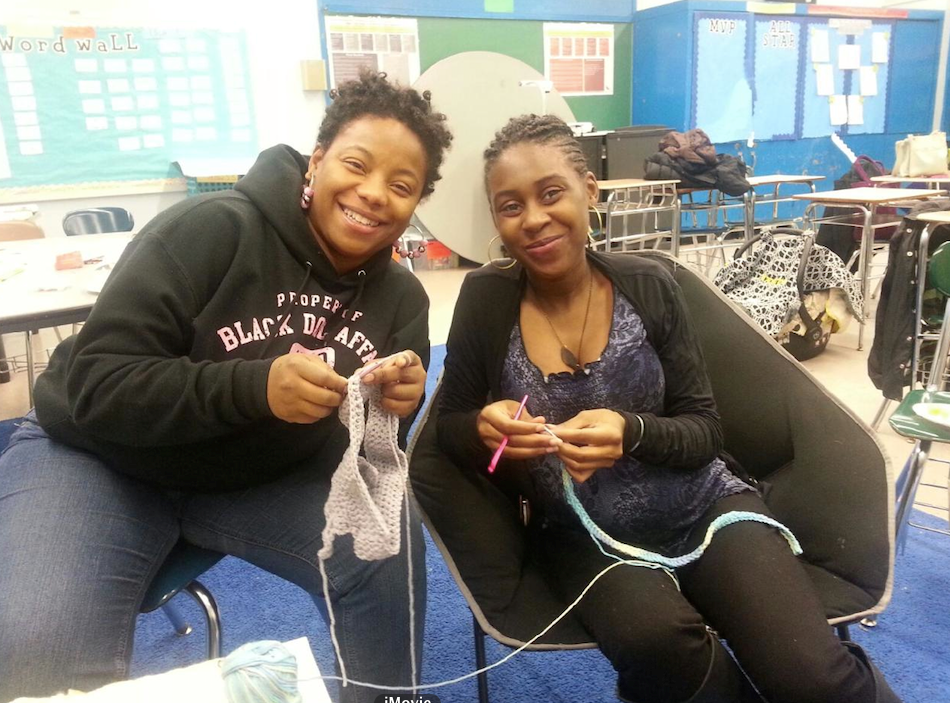 By Takiyah Jerome
I became a part of the Healthy Start Brooklyn umbrella of programs by joining the by my side doula birth support program. While having a doula was great it was all the other things to come that have really impacted my life and my mothering style. The farmers market trips exposed me and my child to a whole new world of healthy eating and trying vegetables I hadn't seen or heard of before.
I was able to make fresh, healthy organic baby food as my sons first foods and that was empowering. I also gained a knowledge of markets in my neighborhood and discovered so many new places to shop for local healthy produce. As a toddler my son still loves vegetables and can be seen chewing on raw green beans as I cruise through farmers markets to shop.
The craft and chat classes were so welcoming. They give moms a chance to interact with other women while getting a break from your child and or children. You feel good knowing your child is in loving hands being stimulated while you are stimulated as well. I found the classes to be a warm place to open up and talk freely about many things. To a new mom with limited outlets the classes were great opportunity to learn and share.
My son is going to be three soon and we are still reaping the benefits of the programs. The new craft and chat classes include the whole family! The dads can come too and commune with other men about their trials and tribulations. I can't wait till summer for the farmers market trips to start back up. Healthy start has given me just that as I journeyed into motherhood. It was a healthy start for my mind, body and soul that will stay with me for years to come.