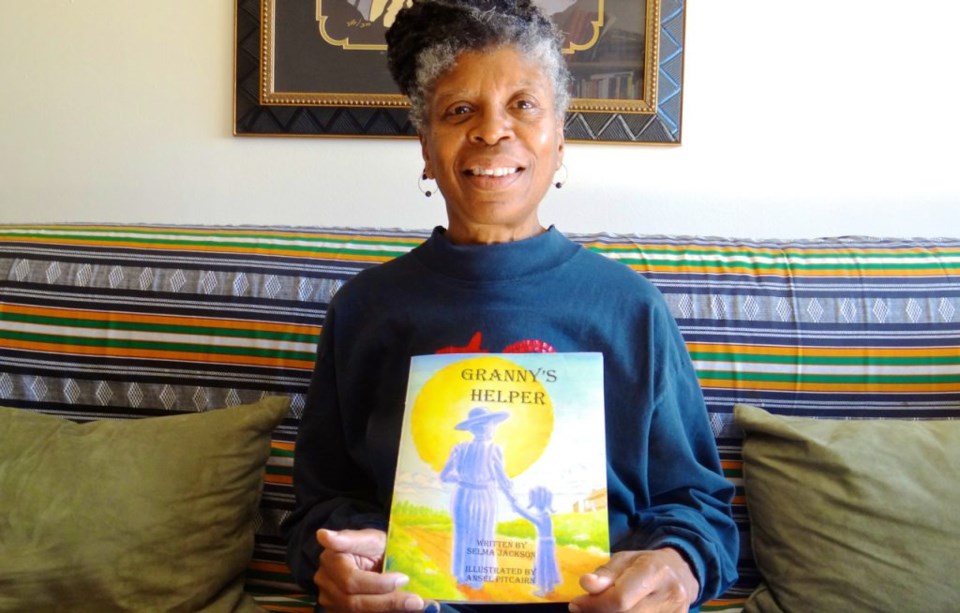 Bed-Stuy resident Selma Jackson will be turning 70 this year, and she has just published her first children's book, "Granny's Helper."
Although she is indeed a grandmother, and the book is autobiographical, it is not a retelling of her own life as a senior. It is a heartwarming story about when Jackson was a little girl and the endearing lessons she learned while assisting her grandmother, who was blind.
"As her 'little helper,' I was reading to my grandmother, writing letters for her, helping her get around… I felt special, because I was the one she depended on," said Jackson. "But I realized later on in life how much she taught me, the lessons I had learned from her, even though she was blind."
Granny's Helper, targeted to children ages 8-11 years, is a gentle reminder of how formative our childhood experiences are in shaping our characters as adults and how the greatest lessons often are extracted from the least likely sources.
The book, 22 pages, is rather wordy and has just a few illustrations, encouraging the reader to really listen. It is accompanied by two pages of questions about the book's details that, in order to answer, requires the reader pay close attention the details and also be reflective. It is ideal for reading to young children that might have the stamina for longer, more complex stories. But it is also targeted to that age group of readers who are beginning to read longer stories all on their own.
Jackson was not a writer during any part of her working years. So authoring a children's book was entirely unexpected in this chapter in her life, said Jackson, which is part of what makes the book so special.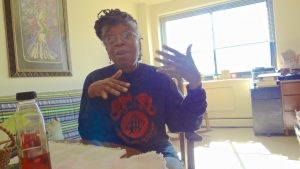 Raised in the Bronx, Jackson moved to Brooklyn as a young adult and has lived here for most of her life. In college, she majored in chemistry, received a master's degree in environmental health sciences, and then worked as a banker for two years before teaching a number of years. Then in 1991, with a two other friends, she started 4WCircle, a boutique store that sold African-inspired clothing, accessories and art.
After closing the store in 2008 and retiring, Jackson received a fellowship at Colombia University where she took classes in oral history. One of her classes required the students write four stories every week and then read them aloud back to their professor. It was through that exercise of storytelling, said Jackson, that she began developing her writing and storytelling voice.
"There were a couple in there about my grandmother," said Jackson, "and, I guess, he really enjoyed them and told me, You really need to continue this."
So she did. To her surprise, she discovered her writing seemed to always be about her life as a little girl and her remembrances of her grandmother—a sudden recollection of those subtle moments during childhood that shaped the fundamental parts of her adult self.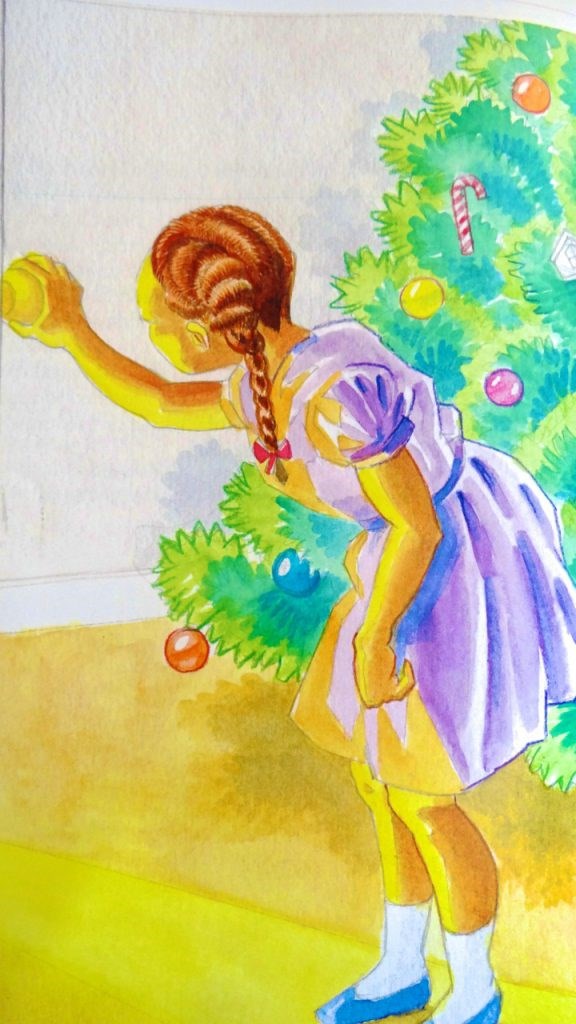 She shared the manuscript with a friend who was a playwright, and Jackson said her her friend's feedback was always, 'Go back and get that little girl's voice… Or, No, no, you're racing right now. Slow down and go get that little girl.' So that really helped me a lot," said Jackson.
She finished the book November 2014, and it is available now on Amazon for $9.95. Or you can order it directly by emailing Jackson at selmasbooks@gmail.com.
The book is important for children, because it is a peaceful, thoughtful reflection on the lasting impact and rewards you receive through the simple act of giving.
For Jackson, it is special, because it helped her peel back and examine the layers of her own life. And imagine, at age 70, the joy of discovering, that at your core you are still just that little girl.