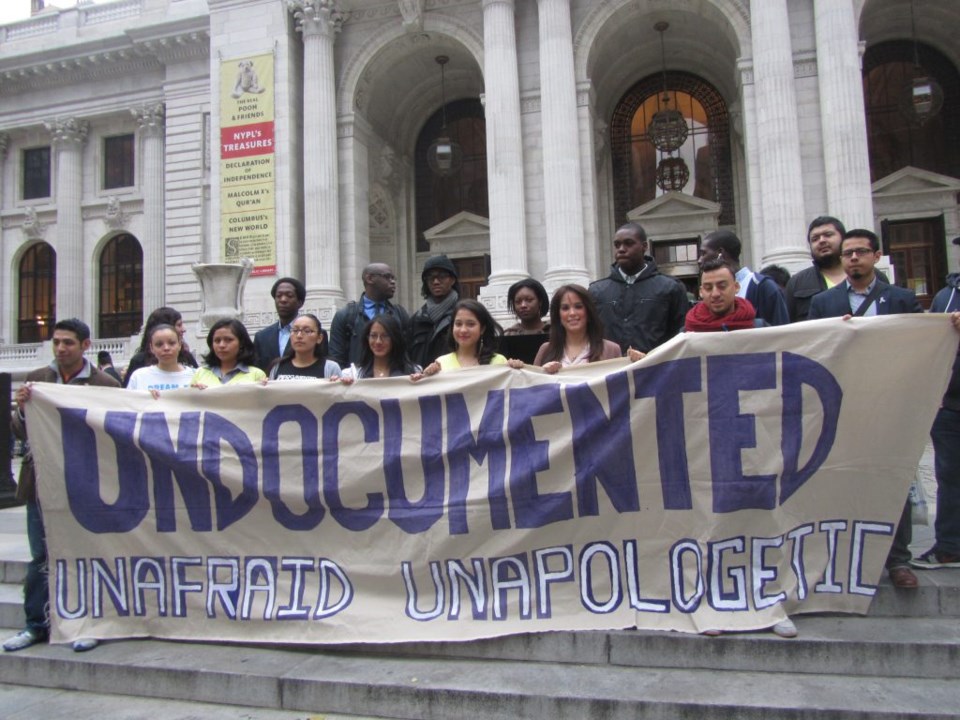 On Monday, New York's DREAM Act, which proposes to expand the state's Tuition Assistance Program to include undocumented students, failed in the state senate by a vote of 30-29.
Floor leaders rarely allow a bill for a vote unless passage is assured. In the Assembly, a bill hasn't failed a floor vote since 2004. And only one bill failed in a Senate floor vote in 2011 and 2012, according to a legislative analysis by the New York Public Interest Research Group.
The DREAM Act needed 32 to pass. With 32 Democratic senators and two Republicans missing the vote, by Tuesday, Democrats were either pointing fingers or scratching their heads over how the bill failed.
Independent Democratic Conference Leader Sen. Jeff Klein, D-Bronx., rejected recent criticism that it's been the IDC holding up more progressive legislation, pointing to the fact that all five of IDC's members voted for the bill.
"If we had all the elected Democrats of the state Senate vote for that bill, it would have passed," said Klein, kicking the ball back in the corner of the Democratic Conference leader.
All of the Republican senators voted against the bill, arguing it was wrong to provide taxpayer-funded assistance to illegal immigrants when so many other families are struggling to afford college for their own children.
Sen. Liz Krueger (D-Manhattan), said on a radio show on Tuesday she was "aggravated" at Gov. Cuomo for not making the DREAM Act part of his budget proposal, which would have made it harder for Republicans to block it.
"It's shameful that we could not pass it," said Krueger on her Facebook page. "The only solution is to elect more Democrats. This should not be a partisan issue, but apparently basic fairness for kids is now partisan."