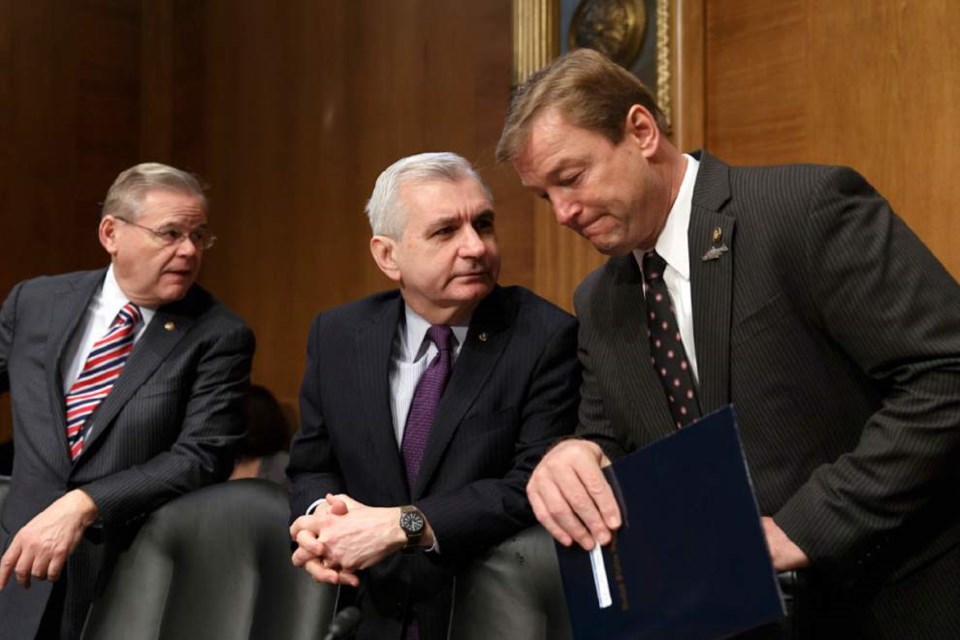 The U.S. Senate bill that passed in April extending long-term unemployment insurance benefits appears to have died quietly on the House floor over the weekend, reported UPI.
At the 11th hour of the bill's expiration on June 1, there was no outcry. No loud protests. No sit-ins by House Democrats nor the general public.
That there are close to 3 million Americans currently who have been cut off of unemployment insurance seems to have not phased Republican Majority Leader John Boehner at all.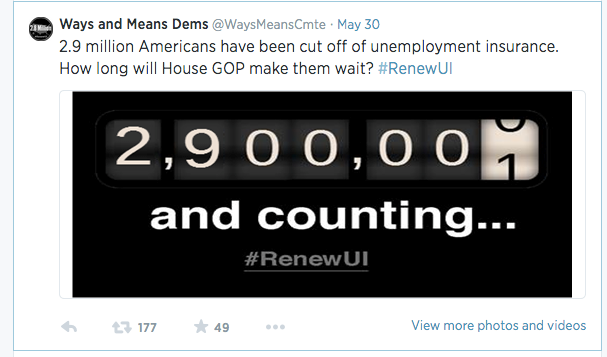 The deal would restart insurance benefits, retroactive to December 28, when they expired, and pay for them through the end of May. But no amount of cajoling moved Boehner to allow it a vote.
Back in April, Boehner said the problem with the bill was that it did not include a provision that would create jobs and that individual state governments would have trouble finding the 2 million people who've missed out on the benefits since they lapsed in December.
Well, now that number is 3 million.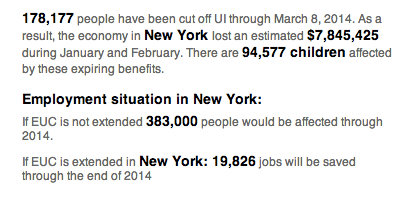 Back in April, when that number was still 2 million, it was reported that 198,000 of them were from New York. That's nearly ten percent of the country's unemployed represented by New York State residents.
So, what were New York House Representatives saying about it? And collectively why have they been so quiet?
Yes, we know House Republicans are in the majority. And no, Democrats do not have the votes. But still, what has been their strategy in the House around fighting for it? What has been their counter-argument? Does anyone know?
After Boehner rejected the Senate-backed bill in April, the Democrats of the House Ways and Means Committee responsible for tax revenue and spending set up a Twitter page to champion the renewal of unemployment insurance, pushing the hashtag #renewUI.

However, a scan of the page shows that the majority of tweets sent out since its launch did not have to do with unemployment insurance. Even in the last three days leading up to the bill's expiration on June 1, Ways and Means Dems tweeted only twice (with four re-tweets) about the importance of renewing unemployment insurance.
The last one was sent out on May 30. And as of Tuesday, June 3 at 6:00am, still, not a word.
Even Senator Jack Reed of D-R.I.-- who co-authored the bipartisan deal in the Senate with Republican Sen. Dean Heller of Nevada -- expressed his disappointment and promised to keep trying get a deal passed.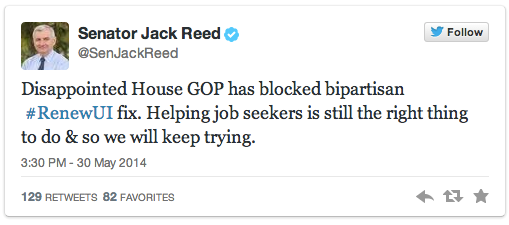 As unemployed Brooklynites-- those who have worked ten, twenty plus years to build their lives, their family, their "American Dream"-- find themselves now facing homelessness because the safety net they've paid into for years has been snatched, it will be curious to hear what the House Democrats have to say now. Or will they say anything?
Right now, 3 million people are listening.
Updated 6/6/14: See the response of Congressman Hakeem Jeffries (NY-8) surrounding the House of Representatives' failure to pass an unemployment insurance benefit extension here.