Brooklyn .... its baaaaaack!
Get ready for the next five months of outdoor shopping, dining, fellowshipping and fun!
Where, you ask? Bed-Stuy of course!
The Tompkins Avenue Merchants Association (TAMA) with Bridge Street Development Corporation (BSDC) have announced that on Sunday, May 15, from 12:00pm - 7:-00pm on Tompkins Avenue, between Gates and Halsey avenues, Open Streets will officially kick off!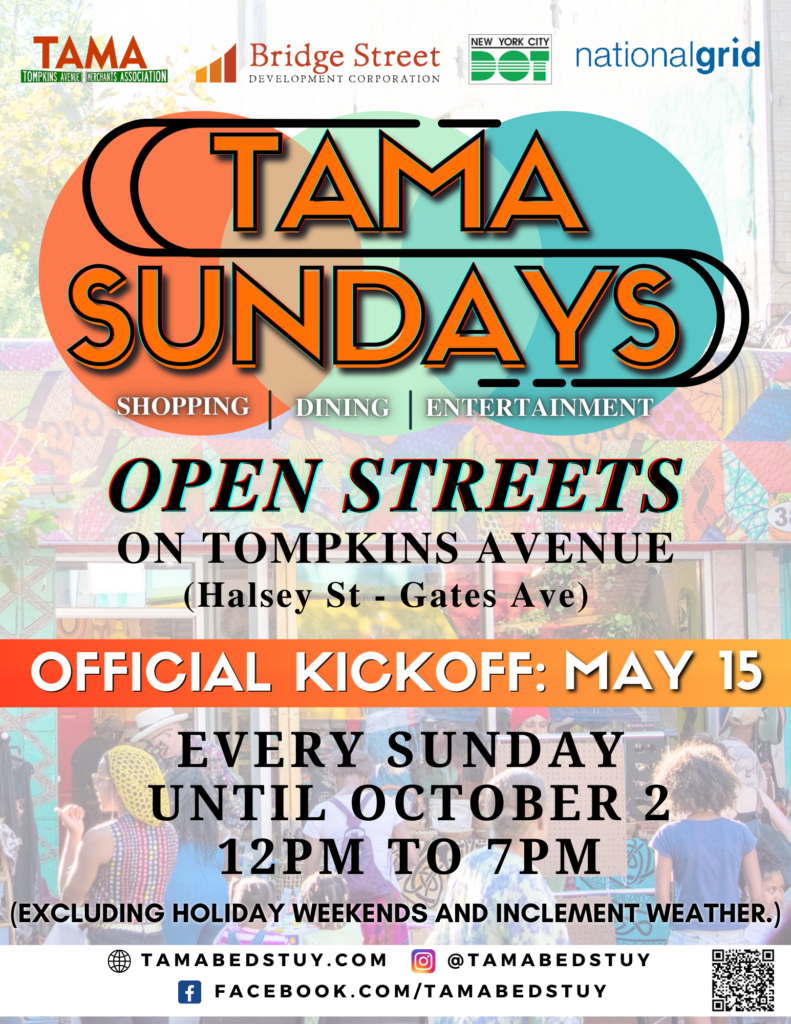 Sometimes referred to as "TAMAfest," or even "That dope Bed-Stuy Block Party on Tompkins," the highly anticipated Tompkins Avenue Open Streets event is the officially signal that summer is near!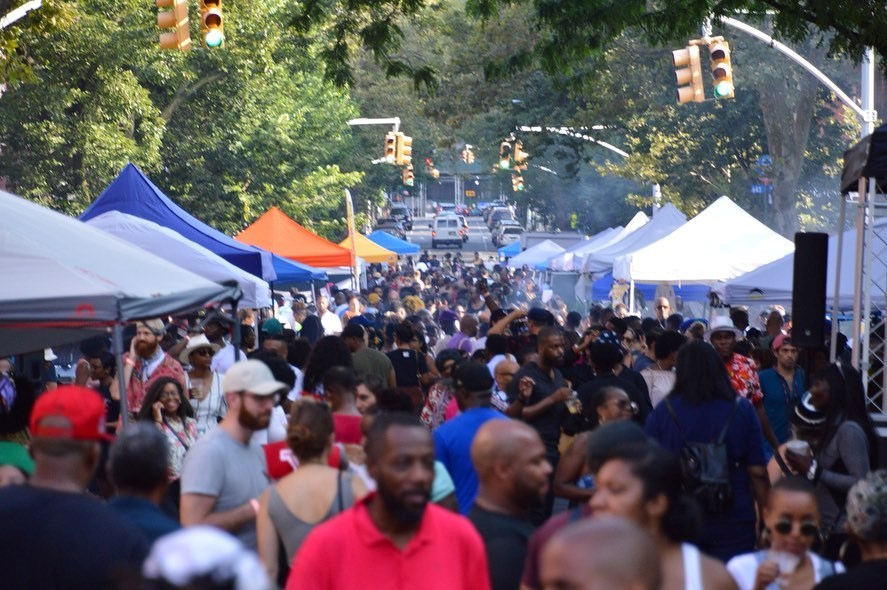 "We're beyond excited to bring back another summer of Open Streets on Tompkins Avenue," said Oma Holloway, Chief Operating Officer, Bridge Street Development Corporation. "This event represents the rich tapestry of Bed-Stuy's unique culture, spirit, and resilience. It could not happen without the steadfast support of all our partners, from the Comptroller's office on down to TAMA and our amazing volunteers and staff."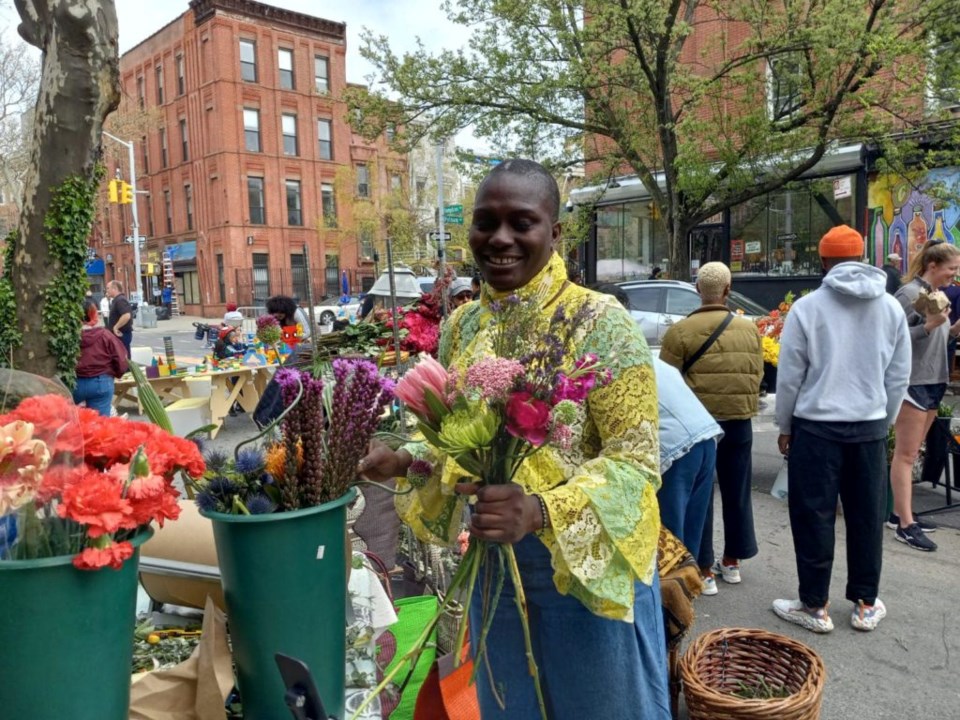 The popular Open Streets program first launched in April 2020 during the height of the Covid-19 pandemic, to help residents and small businesses reclaim and repurpose city streets for alternative uses.
The 2021 Tompkins Avenue Open Streets received one of the inaugural "Alfresco Awards"—a jointly-appointed accolade from the Design Trust for Public Space, Regional Plan Association, and the Tri-State Transportation Campaign which honors NYC's best Open Streets set-ups. The event was also recently named one of the top ten Open Streets to attend in 2022.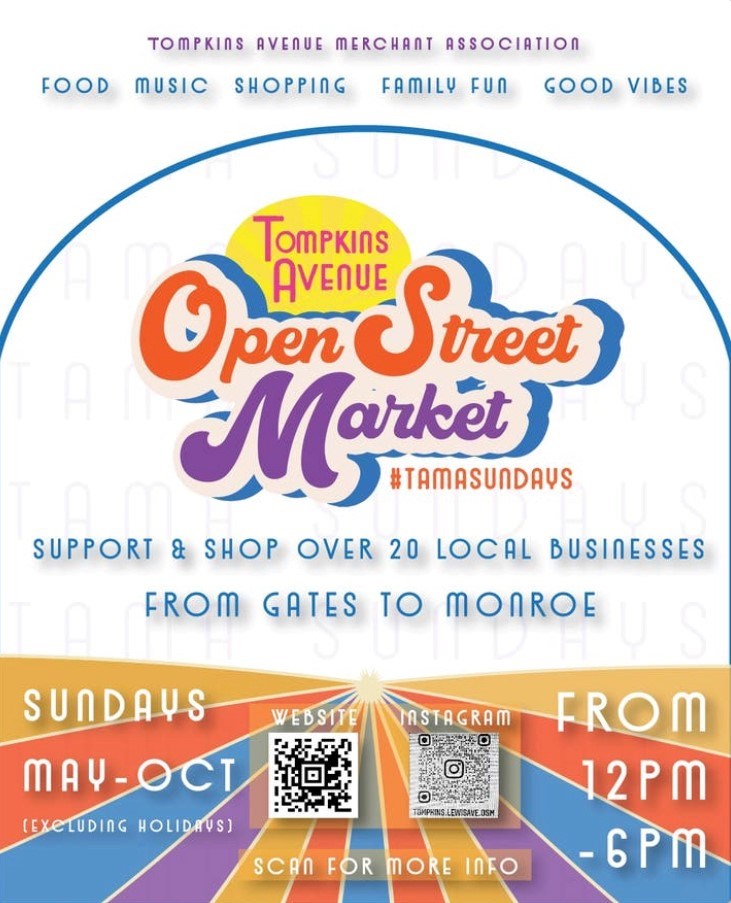 This year's opening fete will host local and state elected officials and popular musical guests, including NY State Assemblymember Stefani Zinerman, City Councilmember Chi Osse, "DJ mOma," and the Big Apple Leadership Academy for the Arts (BALAA) Empire Marching Elite band and drumline, for a day celebrating Bed-Stuy's unique culture and small businesses.
"As a member of the Committee on Tourism, Arts, Parks, and Sports Development, I am thrilled to have a model Open Streets program operating in my district that welcomes everyone and supports local enterprise," said State Assemblymember Stefani Zinerman.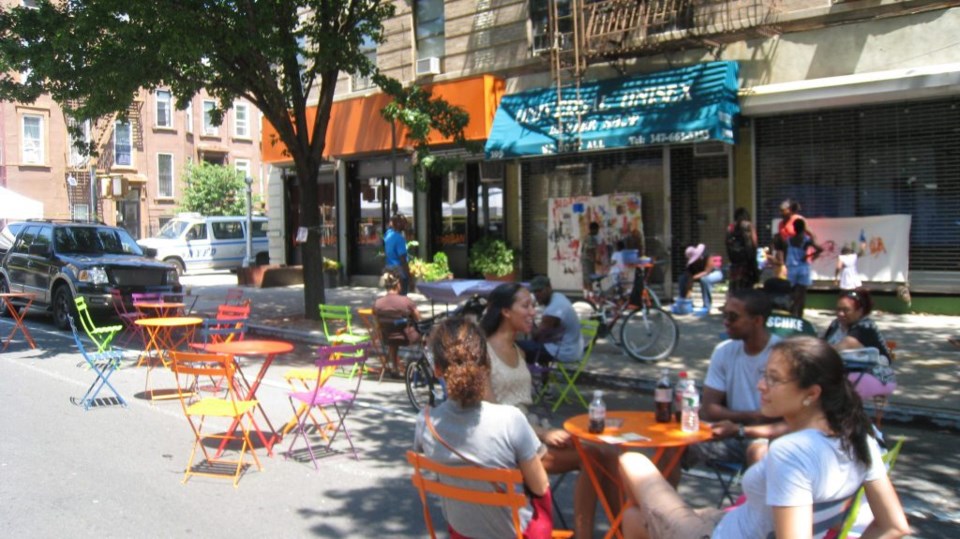 "The partnership between NYC DOT, Bridge Street Development Corporation, TAMA, and the community is the special sauce that makes summers in the 56th Assembly District great. Congratulations on another year of TAMA Fest!"
Other programming for the event highlights the many small businesses of Central Brooklyn. Run by Sheryl Roberts, owner of Indigo Style Vintage, the "Tompkins Avenue Open Street Market" on Monroe to Gates Avenue will include a concession market featuring artisans, clothing, and farm-fresh food.
For more information on Tompkins Avenue Open Streets, visit www.bsdcorp.or