Cheryl Toussaint is the definition of a hometown hero.
Before she was a 1972 Olympic silver-medalist, Toussaint was a young girl learning perseverance on a track team in Bed-Stuy, the neighborhood where she was born and raised by her mother and grandmother.
Toussaint joined her first running team when she was 13 and went to Erasmus high school in Flatbush and then New York University.
A determined and talented track star, she set a new indoor track record for the 600-meter dash shortly after college and then placed silver in the Munich Olympics 4x400-meter relay, despite losing her shoe midway through the event.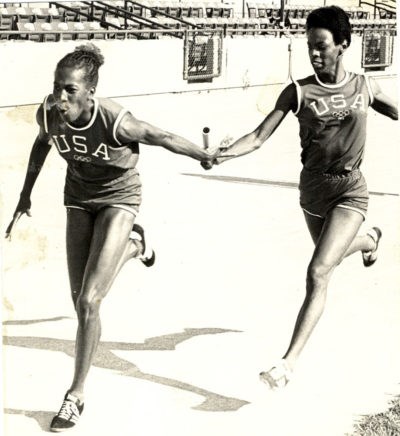 Now, she is the meet director at the Colgate Women's Games, where she was once a youth competitor back in the day. She trains girls and young women of all ages to bring out their inner spark, create an uplifting community and compete in a free, pre-Olympic track and field program.
"When I competed in the Olympic Games, I was in a place where I was representing so many people—my family, my teammates, my coaches, my friends and my country," Toussaint said.
Running gave her a valuable sense of achievement, a community and an outlet for physical and mental health, Toussaint said.
"I felt like if I can go back and rub elbows with the girls on my track team and support the youngsters in the program looking to either be better athletes or find a sisterhood where they get the support they need to do well in school and achieve what they want to achieve, this was what I needed to do."
Currently in its 47th year, the CWG—hosted on Randall's Island last weekend—is the nation's longest-running track and field series for girls and young women. As part of the series, the CWG hosts track events leading up to the semifinals and finals, where awards are given out for the winners and runners-up of 37 different events.
Race winners of all ages can earn an academic scholarship from Colgate Palmolive, which sponsors the event, ranging from $250 to $1000. The series also gives out awards for runners who are the most improved or show remarkable displays of good sportsmanship.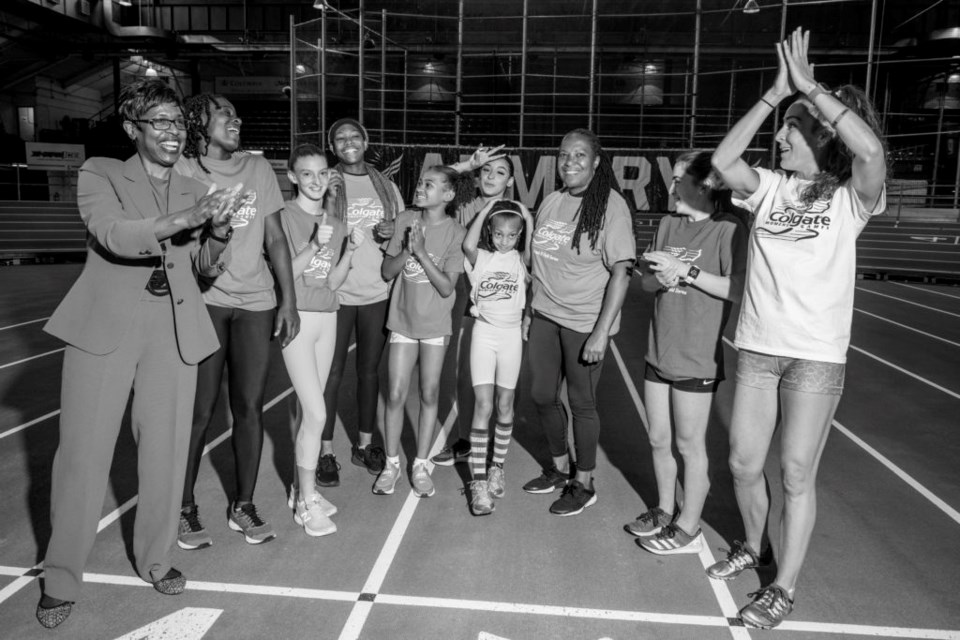 Thanks in part to Toussaint, the series has produced 29 track and field Olympians, trained hundreds of national champions and awarded $64,750 in academic scholarships to young athletes so far.
This year, a total of 111 scholarships were awarded to athletes.
One of the young athletes Toussaint helped is 12-year-old Rainn Sheppard, who went from homelessness to the Junior Olympics through her hard work at the CWG, and is now the subject of a Netflix documentary.
"Being able to earn your own scholarship is so meaningful to kids," Toussaint said.
"Students who don't come from backgrounds where they can clearly see how they're going to earn their [college tuition], no matter how well they do in school, it's just a really big deal."
Team and college recruiters also attend the CWG, which gives some participants the exposure they need to make running into their professional careers.
But, above all, the reason she is involved in the running world after all these years is the valuable skills that learning and competing in a sport teach young women, she said.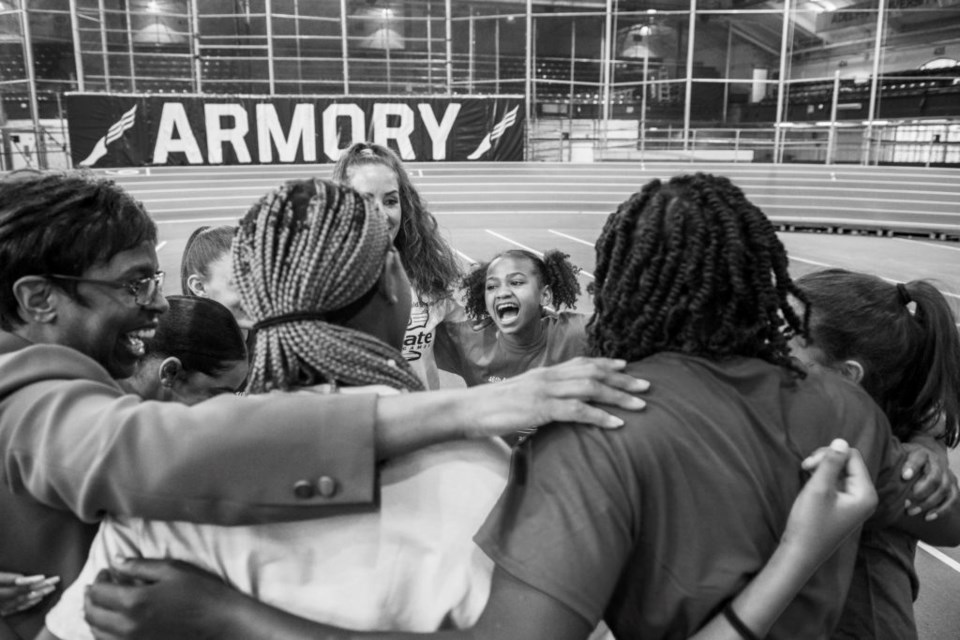 "Success is predicated on how we perform, and young girls are not typically encouraged the way that young boys are," Toussaint said. "It's my mission to help change that."
At the CWG, Toussaint's young competitors learn how to stand in front of a crowd, how to handle triumph and defeat, how to push themselves and how to support each other and practice good sportsmanship, she said.
No matter what field the women go into, the most important thing for Toussaint is to make sure her participants feel a sense of potential.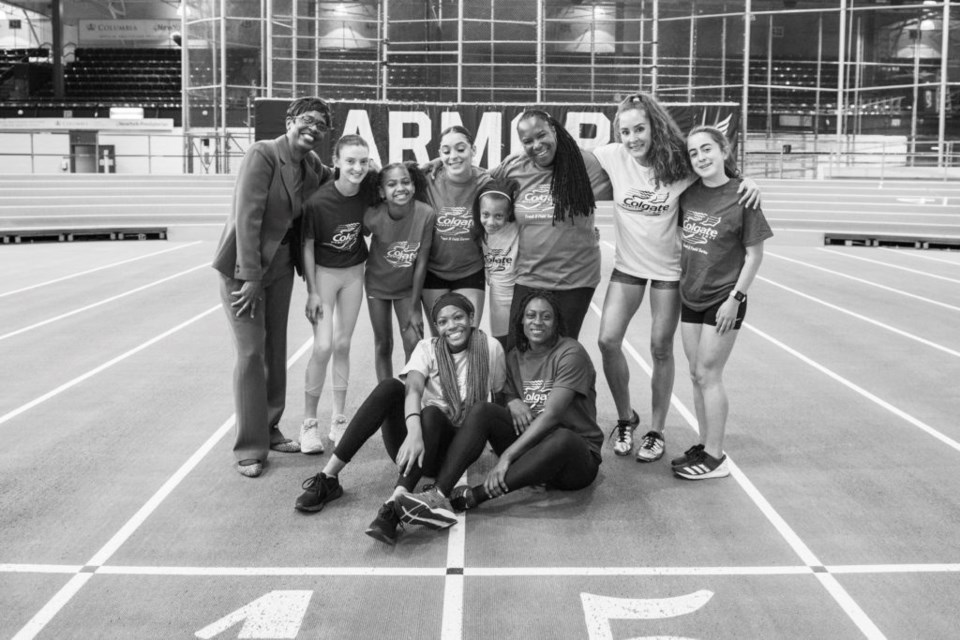 "The greatest joy to me is when a young girl comes into the program and finally after weeks or maybe even years, realizes her potential," Toussaint said.
"You can see that in her face. The light has gone on and the whole idea of fulfilling your potential—it's so vital for young women to feel this sense of possibility in themselves."