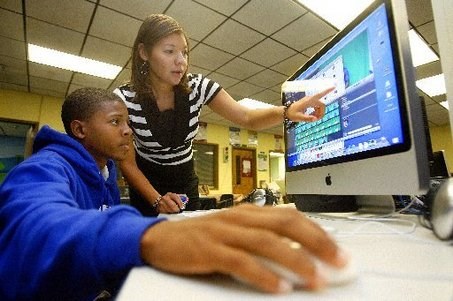 It's a common practice in many areas of government that when public entities, such as school boards, need money to pay for special capital projects such as new construction or infrastructure upgrades, they place a referendum on the ballot asking voters for their approval that their specific need is paid for through the issuance of long-term bonds.
This Tuesday, November 4, on the ballot will be one such legislatively referred bond question called the New York Bonds for School Technology Act, a bill that seeks to make major technology upgrades within public schools and classrooms.
The measure, upon voter approval, would authorize the state comptroller to issue and sell bonds up to the amount of $2 billion for the following public school technology upgrades:
Purchasing educational technology equipment and facilities, such as interactive whiteboards, computer servers, desktop and laptop computers, tablets and high-speed broadband or wireless internet.
Constructing and modernizing facilities to accommodate pre-kindergarten programs and replacing classroom trailers with permanent instructional space.
Installing high-tech security features in school buildings.
The bond measure is only one act within a school budget and aid bill known as Senate Bill 6356. The total bill also includes funding for after school programs and procedures related to the Common Core State Standards Initiative. But only the bond act is on the ballot, not the entire bill.
Gov. Andrew Cuomo proposed the measure in his 2014 State of the State Address. Supporters refer to the bond measure as the Smart Schools Bond Act of 2014. If passed, New York City stands to receive up to $783 million from the bond, which is by far the most money of any district.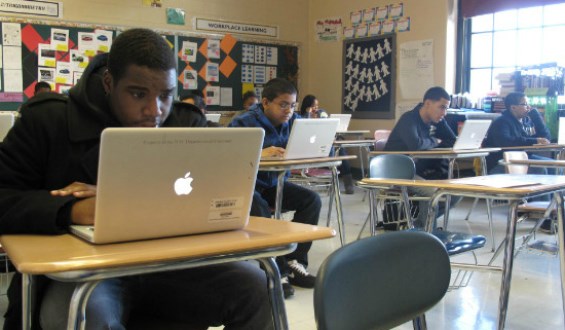 Few would argue against the need for technology as learning tools in education, particularly when leveling the playing field for public school children is a priority. However, some financial experts argue that using long-term bonds to underwrite major purchases of tablets and laptops in schools is a bad idea, since school systems will still be paying off those costs long after the technology is obsolete.
"You don't debt-finance something where the term of the debt is going to extend beyond the life of the asset," said Bruce D. Baker, a professor of school finance at the Rutgers University Graduate School of Education in New Jersey. "You don't want to be paying for it once it has outlived its usefulness."
All technology has a limited shelf life: The first iPad was released in April of 2010. It was discontinued in March of 2011. In less than five years since the introduction of the iPad, there have been five iterations as well as three versions of the iPad Mini (introduced in November 2012) and an iPad Air.
Unless districts are able to work out leases with manufacturers, schools could be dealing with outdated equipment for years.