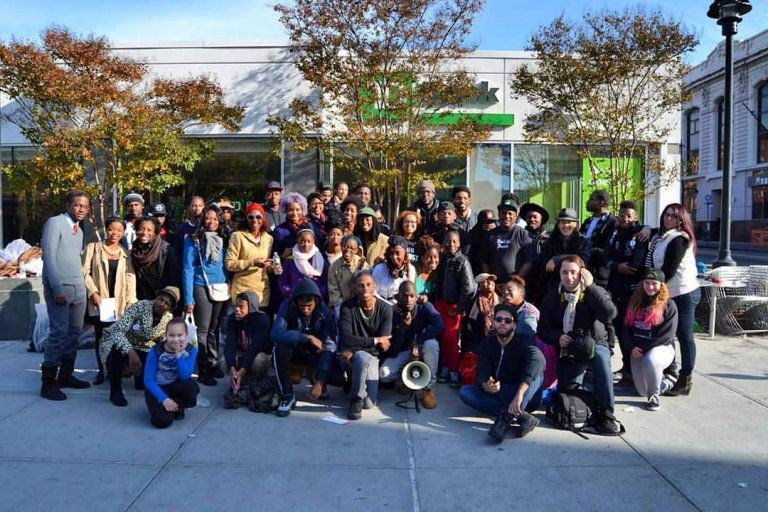 It's that time of year again: time to give thanks!
Thanksgiving is a time when as a community we gather to not only show gratitude for what we have but also to give back to those who are less fortunate.
Considering that nearly one in four Brooklyn residents live in poverty-- thousands of them children-- the young, entrepreneurial team behind AMG (Avenue Music Group) will host its second food and clothing donation drive. Hundreds of residents will gather at Marcy Plaza on Thanksgiving Day-- some to give; others to receive-- to make sure no resident is cold or hungry this Thanksgiving season.
Donate food and clothes; come volunteer; or just enjoy the event!
Date: 11-24-15 (Thanksgiving Day)
Time: 10:00am- 2:00pm
Place: Corner Of Marcy Ave. and Fulton St. Brooklyn New York (Outside)
Looking For Sponsors And People To Get Involved!!!....
Businesses / Organizations / Artist / Individuals
- Donate Clothes
- Donate Canned Food
- Donate Time
- Come And Join In Music Cypher (FOR ARTIST ONLY)
Proud sponsors include: Council Member Robert E. Cornegy Jr., 56th District Assembly Woman Tremaine Wright, Applebees, Panera Bread, Carvel Ice Cream, Food Town, Amsterdam News Paper, The Bed-Stuy Business Improvement District and many more. Visit their Facebook event page here.