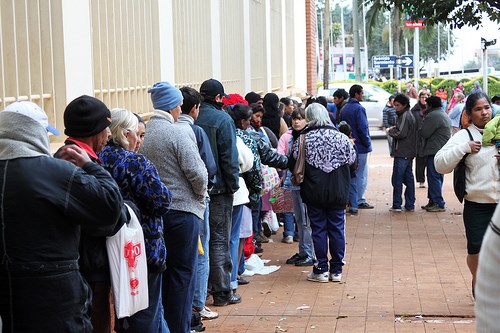 The U.S. Senate postponed until Tuesday, January 7, the test vote on the proposal to extend long-term unemployment insurance, due to the absence of more than a dozen lawmakers delayed by bad weather, reported CNN.
President Barack Obama has stated publicly he plans to make income equality a centerpiece of his second term. And all 55 members of the Democratic caucus are expected to support the unemployment extension measure.
But many Republicans argue that a $6.4 billion extension would hurt the economy and suppress job creation. Still, other members of the GOP have signaled they might back the proposal if the cost is offset elsewhere in the budget.
Republican aides said that while they couldn't say exactly which Senators might vote "yes," they thought there was a real possibility there would be enough GOP votes to take up the bill.