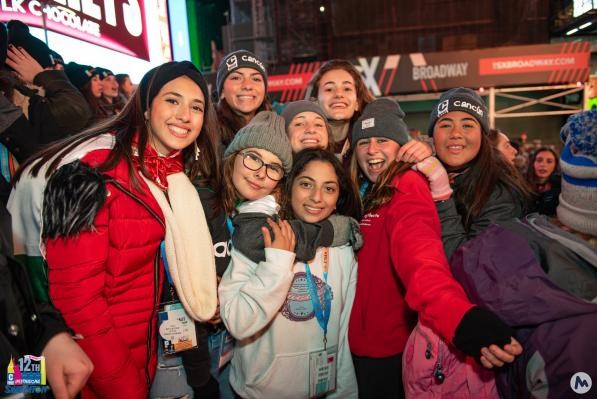 A week ago, the Common Application, the main platform students use to apply for college, opened up for the class of 2025.
Discussions on college plans, SAT exams, teacher recommendations, and the fall semester, exploded everywhere around me, amidst a global pandemic that has ravaged our nation.
As a new college application season rolls forward, anxiety, fear, excitement, and everything in between, already felt by upcoming seniors is only exacerbated.
"I'm so confused." said Anna, a current high school senior from NYC. She is the first in her family to attend college and relies heavily on the information and resources her school provides for her. However, during the pandemic and throughout quarantine, she felt as if her school network had suddenly disappeared.
Her last email to her counselor went unanswered. Now that she is beginning her college process, she finds herself relying on the support of her friends, networks, and mentors.
"I'm lucky to be around so many supportive people. But I'm worried that I'll miss this or that when the application season comes. It is a tedious process."
Anna, who has opted for remote learning in the fall, is still uncertain of what is to come in the coming semester.
As I scroll through the group chats on Messenger and Instagram, what I hear most, is the collective skepticism, fear, and anxiousness. The hint of excitement I held didn't seem to be shared. Do I need to submit all my SAT scores? Does test-optional really mean test-optional? Should I do XYZ to boost my résumé? Tuition is so expensive! I'm not ready for college! I can't do this anymore!
Messages pile over another; asking questions and getting five different responses; cynicism towards higher education.
From these discussions, I rarely learned anything insightful from the negative energy that insinuated these conversations. Once eager to communicate with my friend groups, I now back away from the cynical conversations that lead to nowhere. I understand our uncertainties, because these doubts fill me as well.
I admire their courage in the face of obstacles and the resilience they demonstrated.
I know we all have the ability to stay strong, resilient.
When thinking about college, I feel excited for the future, for another four years of learning both within and outside the classroom. Though I also feel uncertain about what the future holds, the good news is, I also have the opportunity to figure it out as I prepare for the college admissions process, a rite of passage for every high school student. There are great resources out there, you just have to seek them out!