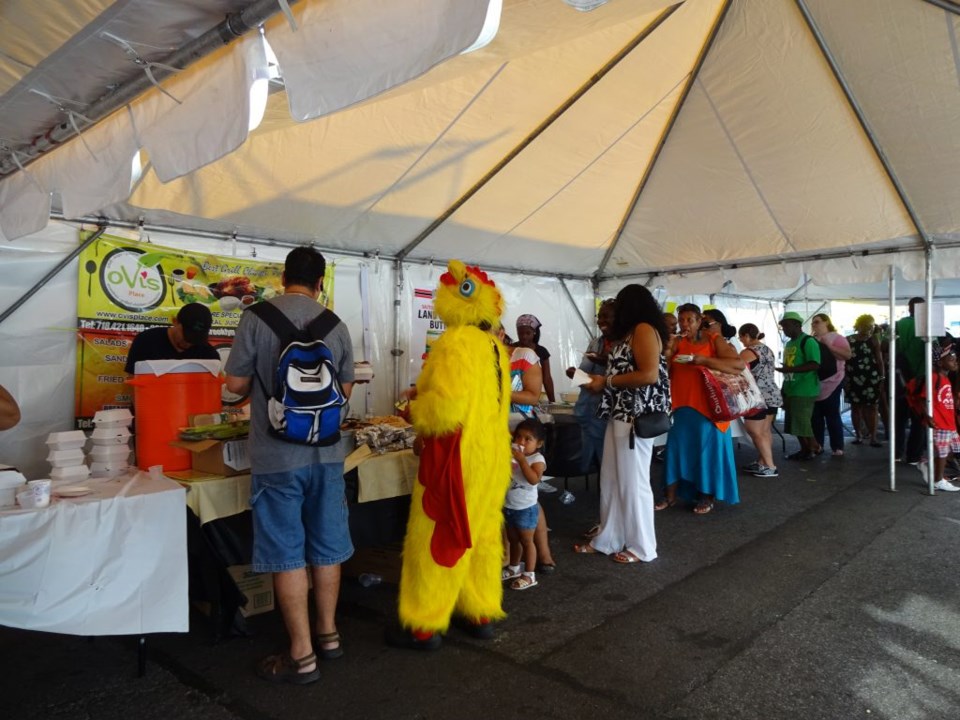 Normally overlooked, Hillel Place became the most happening street in Flatbush Friday evening.
The Flatbush-Nostrand Junction BID treated residents and passersby to live music and food samples from local eateries for its second 'Taste the Flavor' event.
Among the restaurants dishing out food to the community were Applebee's, Healthy Blendz, Fisherman's Cove and Ovi's Place. Pablo Oviedo, the manager of Ovi's Place said he was glad to support the community at this event. "The community supports us, so we are giving back to the community," he said.
"It's very good for business," Oviedo added watching his co-workers give away containers of chicken, rice and beans.
Members of the Junction BID were also excited as more and more people lined up for the free food. According to the BID's Community Development Associate Asea Thompson, the BID wants to show the Department of Transportation that Hillel Place gets enough foot traffic to become a pedestrian plaza. This event is one of three events the BID and the Department of Transportation will host as part of a study of the street's pedestrian traffic.
"Hopefully once they shut [Hillel Place] down and make it a pedestrian plaza, with the support of the Department of Transportation, we'll be able to host more functions, more community events, and it will be easier to plan events," Thompson said.
Ruth Phidd, a longtime Flatbush resident, welcomes the idea of a pedestrian plaza and hopes that events like these become more common in the area. At the other side of her table, Terry Simmons echoed Phidd's approval for events like this. "Everybody's getting together, showing love. That's great."