With the holiday shopping season underway, the Brooklyn Business Center (BBC) is encouraging Brooklynites to support the borough's small businesses.
"What you spend in the community stays in the community," B. J. Handal, BBC's director of small business services, told BK Reader. "It really is an investment."
The BBC launched a campaign on Friday to promote the idea of buying locally, just in time for Small Business Saturday on Nov. 28, a national day to celebrate and support small businesses and all they do for their communities.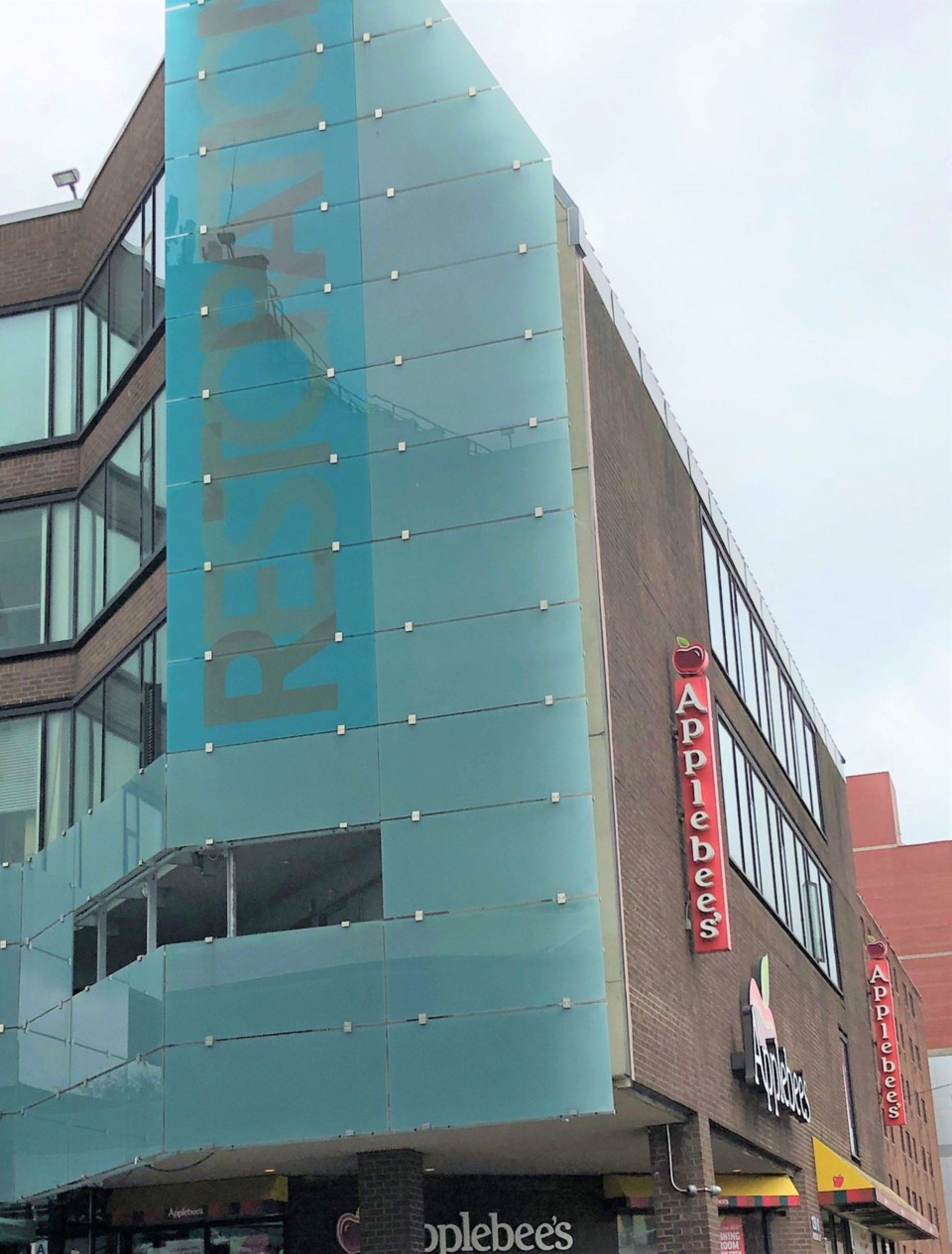 Located at Bed-Stuy's Restoration Plaza, the BBC offers individualized business coaching to entrepreneurs who have a range of needs — from accessing capital and creating actionable business plans, to figuring out how to survive the COVID-19 pandemic.
Many Brooklyn small businesses survived the lockdown — but barely. And they're not out of the woods yet.
"It has been slow, but it's coming back some," Handal said, noting that retail shops and restaurants across the borough have been hit particularly hard.
Many of them are depending on brisk holiday sales to survive into 2021.
Part of the campaign to shop locally includes highlighting five small businesses the BBC helped to pivot successfully. Their stories are told in a video that will appear on the organization's website and Restoration Plaza's video screen.
Bed-Stuy Acupuncture & Massage Therapy
The COVID-19 lockdown forced Bed-Stuy Acupuncture & Message Therapy owner Kate Henderson to shutter the doors of her business on March 17, leaving her uncertain about the future.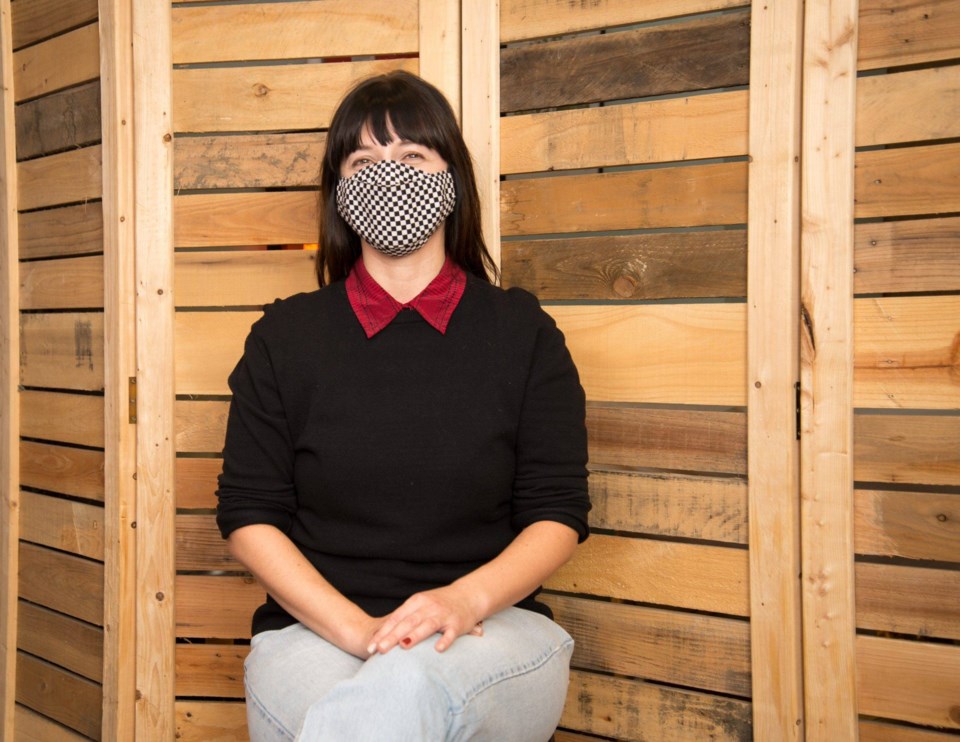 In 2015, Henderson was a contestant in the Brooklyn Public Library's PowerUp! business plan competition and was matched with the BBC. The center helped her to write a business plan and to launch her therapy studio.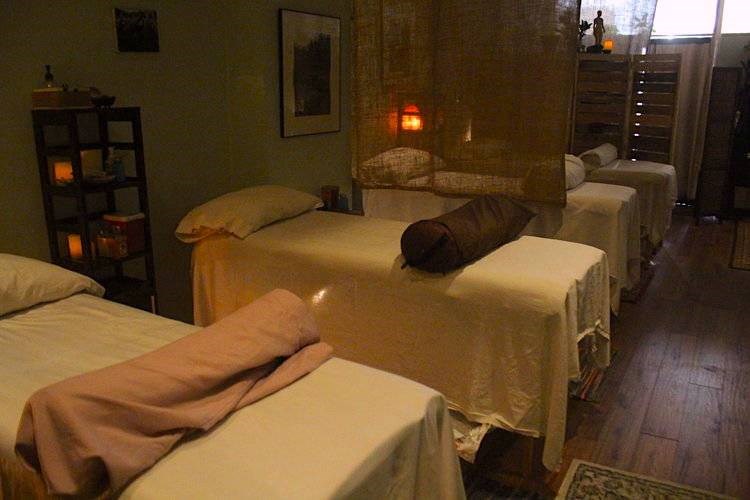 Henderson reopened on June 23 with guidance from the BBC on how to downsize and comply with mandated social distancing policies. She also received funding from the federal Paycheck Protection Program (PPP).
Before the pandemic, the therapy studio had a communal setting, meaning semi-private spaces instead of private rooms. After the lockdown, Henderson had to socially distance patients and cut down on capacity.
"COVID-19 made that not impossible, but really tricky," she said. "That was our first pivot, and it worked."
Now, Henderson has a new business model and is moving into a bigger space across the street that can accommodate private rooms.
SJ Solutions
Bed-Stuy security company SJ Solutions has faced many hurdles since its 2012 launch, including obtaining its license and acquiring startup funds.
"The BBC has always been there for me, from the birth of SJ Solutions to now," owner Omowale St. Juste told BK Reader.
St. Juste didn't set out to become a business owner. He worked occasionally for his mentor who owned a security company. The idea of starting his own business came while working one of those jobs. St. Juste impressed the client so much that he promised to give St. Juste a contract if he ever launched his own security company.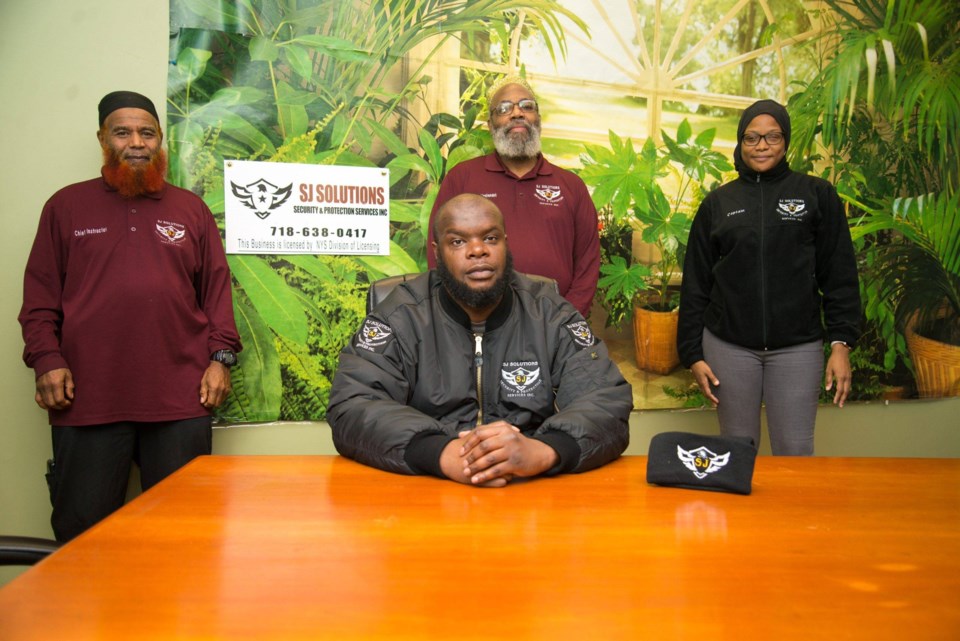 Eventually, St. Juste landed big contracts with major retailers like T.J, Maxx and Nordstrom.
However, when the lockdown came, many of his retail clients closed their doors and front desk concierge jobs disappeared when office buildings shuttered.
St. Juste turned to the BBC, which helped him to obtain PPP funds and to make a pivot.
At the height of the pandemic, SJ Solutions won a contract with the NYC Department of Homeless Services, as well as a contract to secure COVID-19 isolation facilities.
That enabled him to expand his workforce from about 60 employees to more than 100, with another expansion on the horizon.
IV Purpose
In July, just weeks after the city emerged from lockdown, Bed-Stuy restaurant and sports bar IV Purpose launched.
IV Purpose was slated to open in November 2019. However, obstacles, including a gas utility moratorium and red tape in obtaining a liquor license, hampered that plan. The pandemic piled on the adversity they already faced.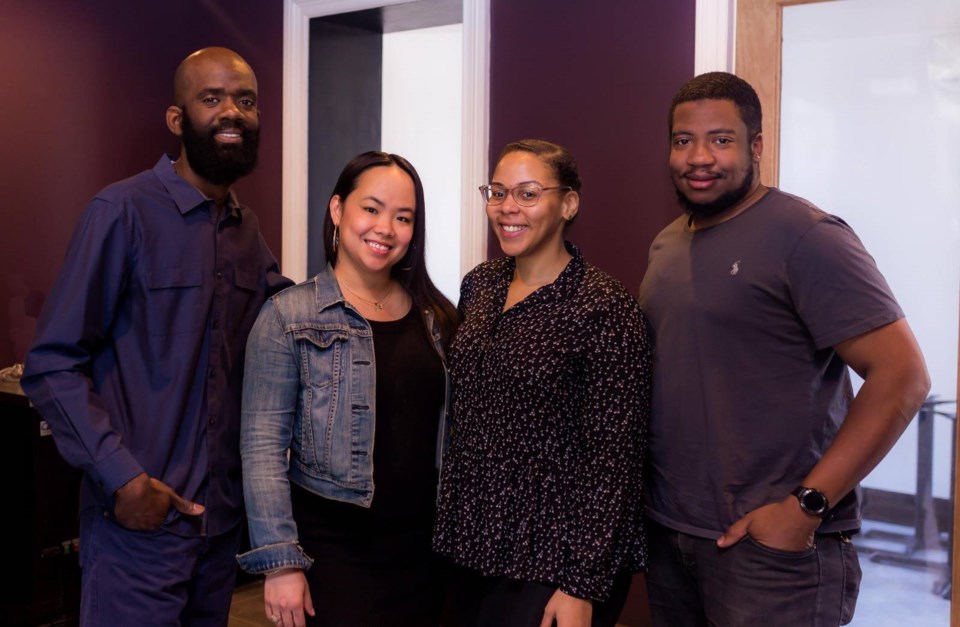 After months of delays, the four native Brooklynite business partners - Darnell Joseph, Nancy Pham, Travis Frasier and Opal Lynch - decided to launch during the pandemic, which crushed numerous eateries.
They carefully weighed the risks and decided to move forward with the launch, Joseph, who has a background in risk analysis, told BK Reader.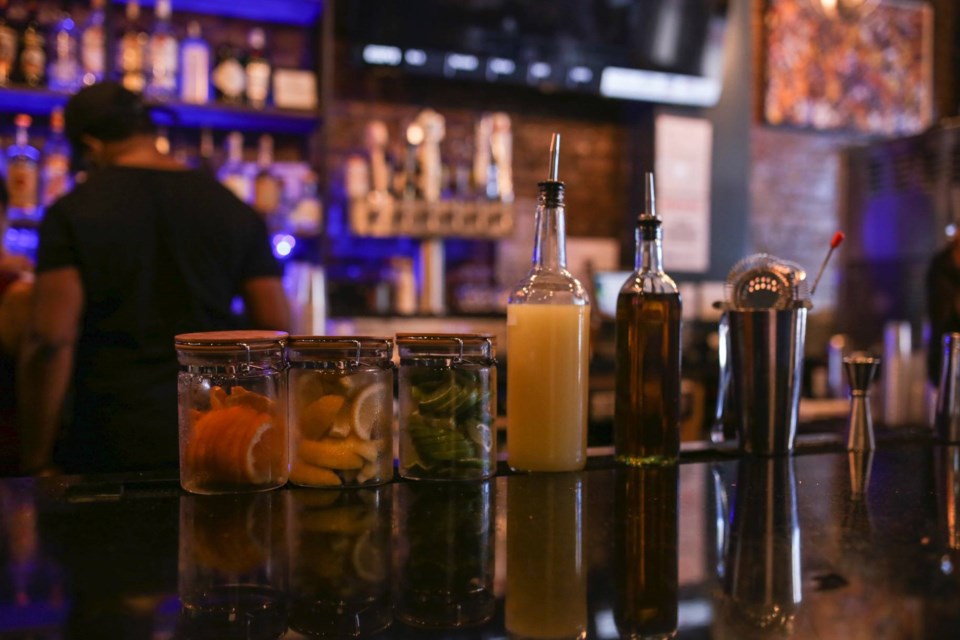 Still, there are challenges ahead, especially meeting financial obligations as they navigate the pitfalls ahead.
"Things have really been moving over the last couple of weeks," Joseph said, adding that IV Purpose has received "a lot of love" lately.
Black Ink Crew, the TV reality show, is considering their location for an upcoming episode. IV Purpose was also featured in Black Restaurant Week.
As the COVID-19 infection rate increases, consumers will likely do a lot of their holiday shopping online, Handal noted. He urged Brooklynites to browse for local establishments, with many of them having gift certificates, discounts and other special offers for the holidays.