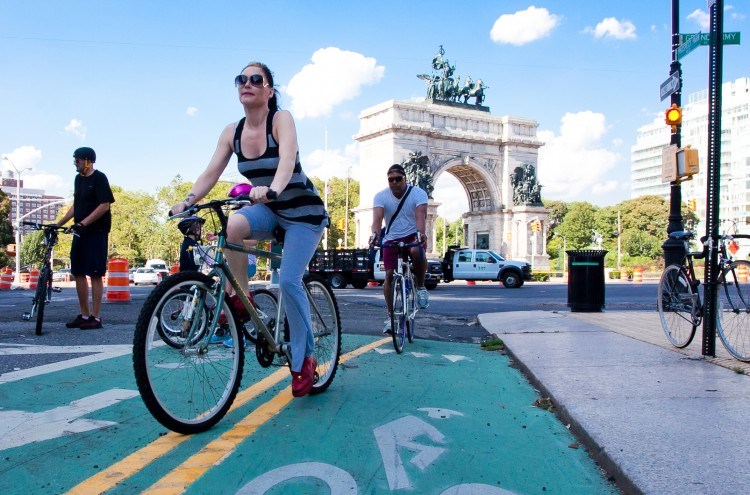 Bucking conventional wisdom and sounding even a bit fantastic, a New York City Department of Transportation study found that the 31 miles of protected bike lanes in the city actually sped up car traffic, bucking common wisdom, reported Vox.
The study looked at traffic speeds for three different stretches of avenue in Manhattan with protected bike lanes built either in 2010 or 2011: 1st Ave. between 14th and 34th streets, 8th Ave. between 23rd and 34th streets, and Columbus Ave. between 77th and 96th streets.
On 8th Ave., on average, it took cars 14 percent less time to cover the 11 blocks after the bike lanes were installed. On Columbus, average travel times during rush hour dropped 35 percent. On 1st Ave., the report used average taxi speeds as a proxy for traffic, and there was a very slight increase in congestion: their speeds went down, from a little over 13 miles per hour to a bit over 12.
So how was it possible that bike lanes could actually speed up traffic?
Well one reason is that driving lanes along those avenues weren't actually eliminated when they bike lanes were built — they were simply narrowed.
The other reason is attributed to the fact that along with the design of the bike lanes included a dedicated left-turn lane at most intersections, allowing cars to wait to turn left without holding up traffic.