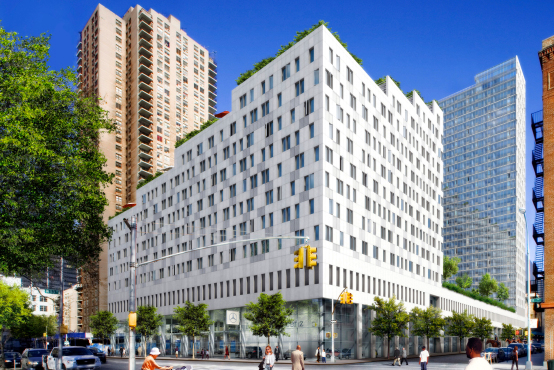 A new study commissioned by New York City Comptroller Scott Stringer's office found that in the last decade, the city's median rent has increased at nearly double the rate of the rest of the nation. At the same time residents' real incomes have declined.
The impact study, which is scheduled to be released today, shows that the city's median rent rose 75 percent from 2000 to 2012.
So now, Stringer is calling on Mayor Bill de Blasio to act fast, the New York Observer writes.
Stringer said he's already met several times with de Blasio officials, including the new homeless commissioner, Deputy Mayor Alicia Glen, and the mayor himself to discuss the problem of diminished affordable housing options.
Stringer calls the results of the study "chilling" and "eye-opening," pointing out that the impact has been especially severe for those on the bottom rung of the income ladder.
The study found that, over the twelve-year-span, nearly 360,000 apartments renting for $1,000 a month or less disappeared. As a result, those earning between $20,000 and $40,000 a year saw the proportion of their incomes paid to rent rise from one-third in 2000 to 41 percent in 2012.
"We need housing for young entrepreneurs who are going to come here and students," Stringer said. "The reason we focused on this particular population a little bit more is because … that's the housing that is the most difficult to construct, between $20,000 and $40,000.
"And that's the population that's one step away from homelessness.