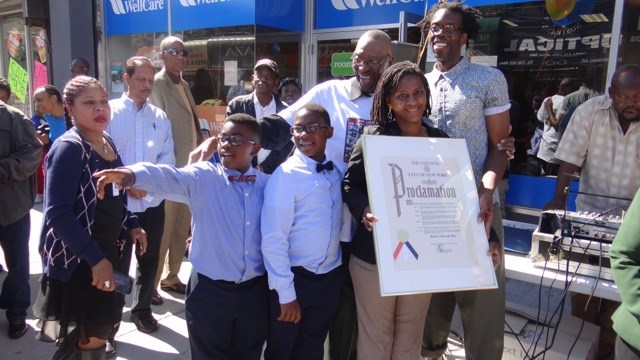 Joe Long just got his Way.
For 45 years, Long ran Birdel's Records, located on Nostrand Ave and Herkimer St., one of the longest-standing small businesses in the community-- inarguably a staple in Bed-Stuy.
Originally owned by a Jewish couple, the record store was purchased by Long in 1967, after he had worked there already for ten years.
For close to three generations after Long took over the store, Birdel's became known as the first destination for all of the popular tunes of the times, as well as rare and obscure vinyl records, and of course, the "oldies but goodies." In no time, Birdel's became the go-to shop for the inside scoop on what's hot in music before it hit the streets; the place to gain a little music history or even spot a music celebrity or two (or three).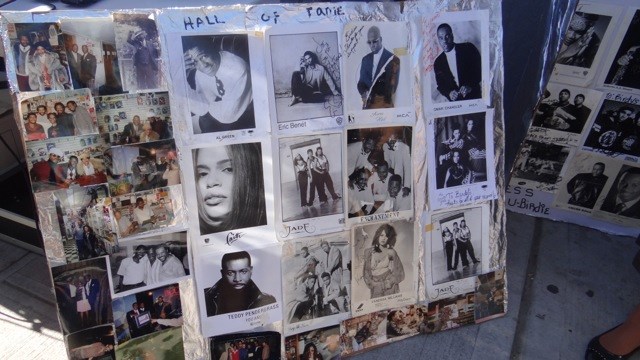 Before the Notorious B.I.G.'s career took off, he spent hours sampling vinyl records at the store, Long said.
Birdel's small storefront was an epicenter of culture, flavor and community gatherings, serving even as a meeting place for groups in a safe and safe environment.
But alas, times changed. By the early 2000s, digital formats and Internet downloading completely usurped the in-store retail record business. Socially, people began meeting online more and more and less face-to-face. Business slowly dwindled. And in 2011, Long's long-standing record business shuttered for good.
The neighborhood was changing as well. The faces were changing; the community wasn't the same, said Long. Small businesses that had been around for years were disappearing in a flash, and in their place arrived higher-end retail stores and restaurant chains.
But Long wanted the legacy of Birdel's Records to be remembered in Bed-Stuy. His final wish? To have the street where his store stood for more than 60 years share his store's namesake.
On Tuesday, September 23, 2014, Long's dream came true: The stretch of Nostrand Avenue between Fulton and Atlantic Avenues was co-named by the City, "Birdel's Records Way."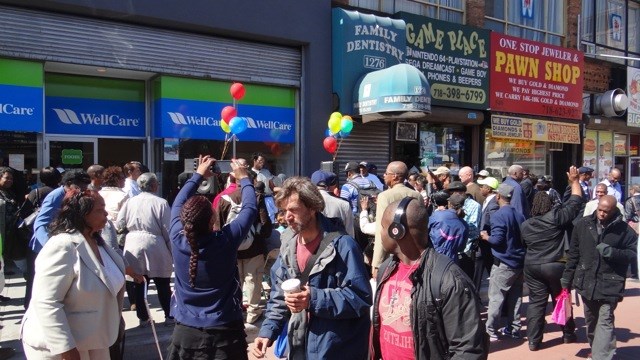 More than 100 people gathered on Tuesday with Long and his family in front of WellCare Health Plans, the site of the former record store, as the office of City Councilmember Robert Cornegy issued the proclamation. Also in attendance were State Senator Velmanette Montgomery and Assembly Member Annette Robinson.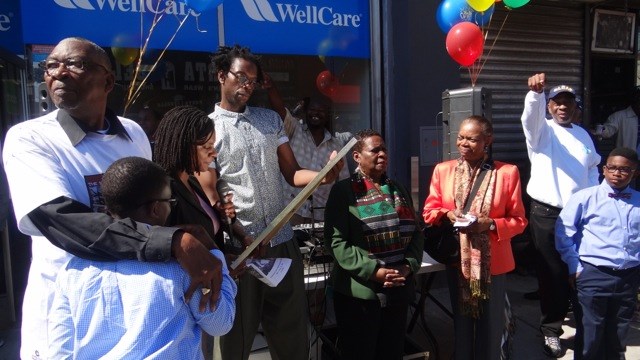 Long, a resident of Flatbush, thanked the elected officials of Bed-Stuy for standing behind the co-naming, giving special recognition to former City Councilmember Al Vann. He said naming the street "Birdel's Records Way" was a way for him to give back to his community.
"I love this community; I love my people," said Long at the ceremony. "And I know that one of the hardest things right now for minority business owners is keeping their doors open, because they're trying to upgrade and move us out.
"But through it all, we always stand together. And through it all, we're going to be here."