Bushwick is not for sale.
That was the message that rung loud and clear when local community members and leaders gathered Tuesday to demand a preservation plan for the neighborhood.
The crowd gathered outside 1001 Bushwick Avenue where the more than 100-year-old Charles Lindemann House is soon to be demolished. Although too late to save the big yellow, castle-like building, those gathered were there for a bigger purpose: to make sure no other iconic and traditional neighborhood homes fall victim to development and gentrification in Bushwick.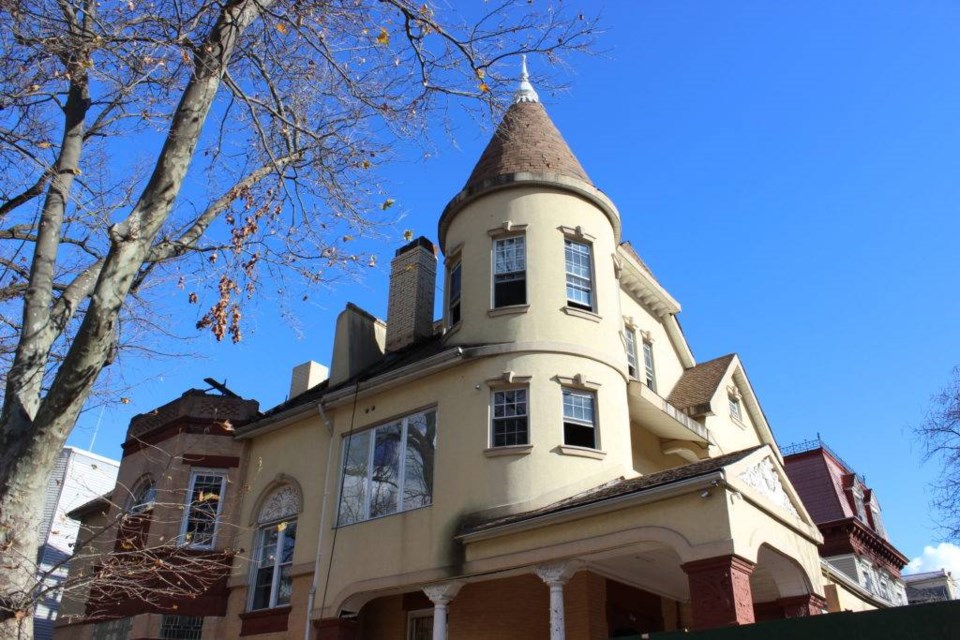 Those gathered called the situation a failure of leadership by the city, calling out Mayor Bill de Blasio for ignoring the community's pleas to implement the Bushwick Community Plan (BCP) that has been six years in the making, saying he abandoned the people to appease real estate interests. The plan calls for the creation of a Historic District that would landmark properties along the Bushwick Avenue corridor.
Representative from Councilmember Antonio Reynoso's office and City Council candidate Jennifer Gutierrez said Bushwick was the only community district that did not have a historic district, and questioned whether it was because it was a predominantly Black and Brown neighborhood.
"What we're seeing is this, the erasure of our history, of these mansions that have long contributed to the beautiful and unique character of Bushwick Avenue and we're risking our families, long time Black and brown homeowners are at risk," she said.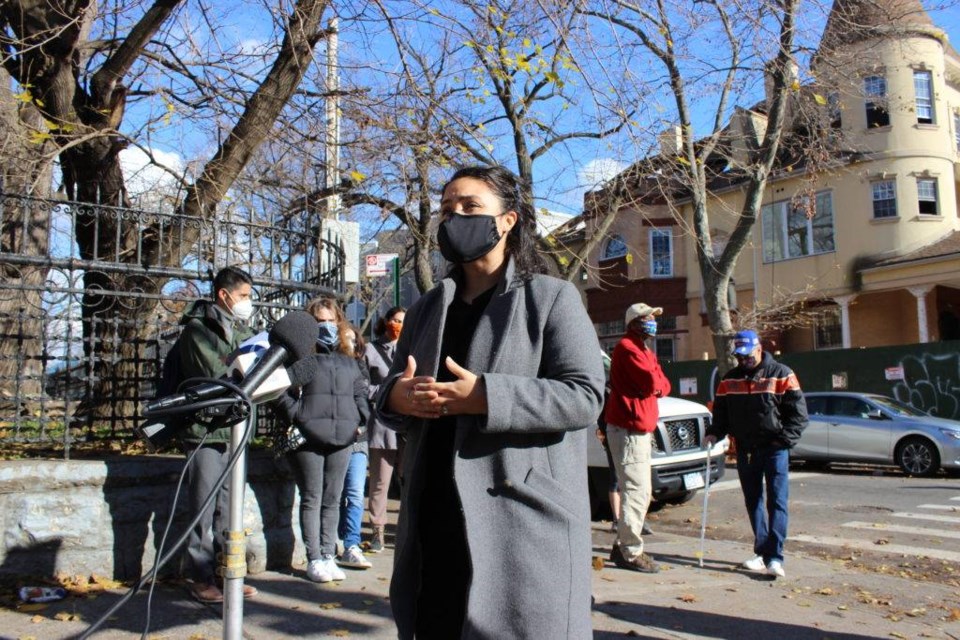 She said the city had known Bushwick was one of the fastest gentrifying neighborhoods for over a decade and nothing had been done to protect residents. "What we're demanding is for action now, we cannot wait another week we can not allow another permit to get filed, we need an intervention."
She called on the Landmarks Preservation Committee to quickly calendar the request to designate the building and others identified in the community plan, which she said were constantly being compromised -- along with the neighborhood's culture and history -- by large-scale, unaffordable developments.
Community Board 4 Chair Robert Camacho, who has lived in the neighborhood for 60 years, said his family and many other Brown and Black longtime community residents were being pushed out, no longer able to afford to buy or rent.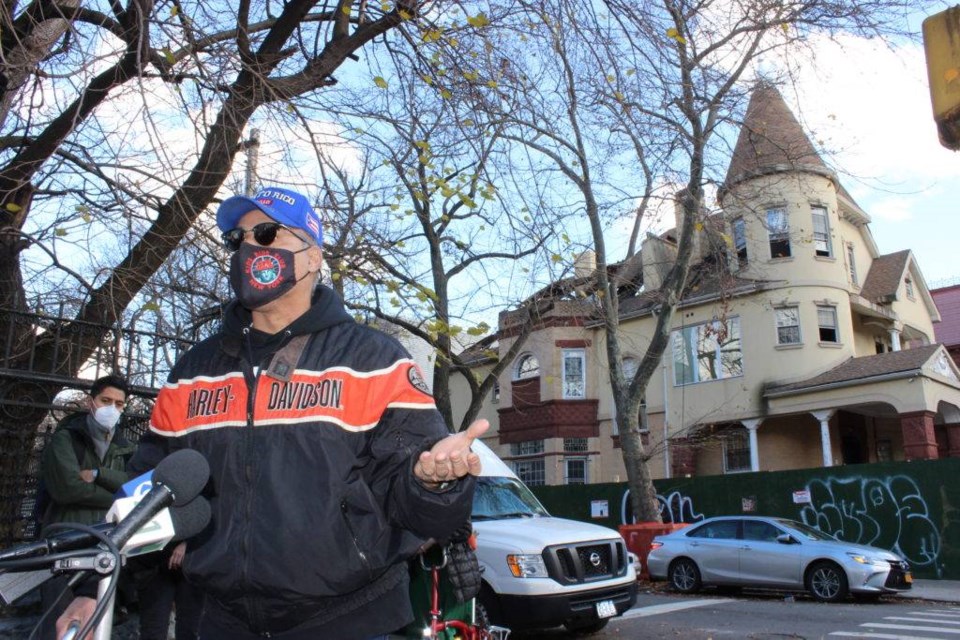 "My kids can't even afford to live here, my kids who were born and raised in Bushwick can't afford to live here, how is that possible in America," he said.
"It's called Christopher Columbus syndrome, you throw the natives out and put your own people here and we need to stop that."
He said the community, old and new, needed to come together and get the mayor and the next administration to take action.
Rep. Nydia Velazquez's Community Liason Julio Salazar said on top of moving forward with the BCP, the community wanted the developers to act in good faith and preserve parts of 1001 Bushwick Avenue during the new development.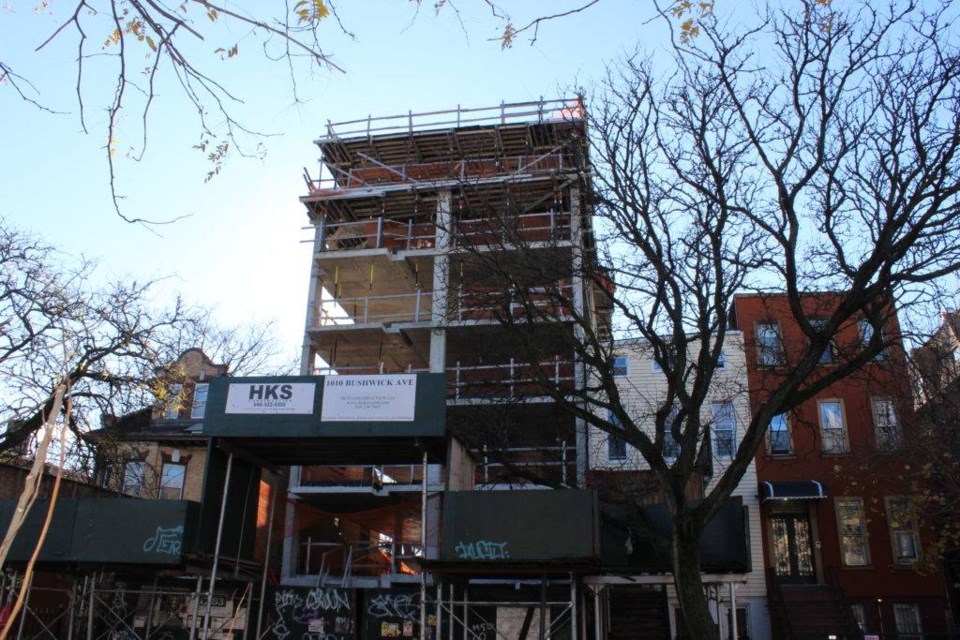 "We're a community that cares about our history," he said. "We want to preserve it so that future generations get to have corridors as beautiful as they are today."
Neighbor Dina Alfino raised the alarm about the development at 1001 Bushwick Avenue, and although to late to stop it, she said she hoped it served as a wake up call to the Bushwick community.
"I hope...it brings us all to get to know one another in a more intimate way to be more involved and to advocate for protecting our community and one and other," she said.
Gutierrez asked all residents in support of making a historic district in the neighborhood to contact Reynoso's council office and Community Board 4.