In support of Breast Cancer Awareness Month, State Senator Kevin Parker in partnership with The Brookdale University Hospital, NYU Langone Health, and Mount Sinai Health System, hosted the "Free Mammography Clinics," a series of free breast cancer screenings across East and Central Brooklyn.
The screening clinics took place from October 20 to October 28.
"Although October is Breast Cancer Awareness Month, it is important that we continue to advance initiatives throughout the year that support early detection and diagnosis," said State Senator Kevin Parker. "I am extremely grateful to the event sponsors and support groups that helped facilitate the essential and potentially lifesaving free mammography clinics for our residents."
Dr. Laurie Margolies of Mount Sinai Health System was thrilled with the huge turnout of women:
"Encouraging women to participate in screenings right in their communities is a pivotal goal of the Mount Sinai mobile mammography program, and Senator Parker's mammography clinics afforded us the opportunity to do just that," said Dr. Margolies.
According to the NYC Department of Health, doctors diagnose women with breast cancer more often than any other type of cancer, except for skin cancer. After lung cancer, breast cancer is the second-leading cause of cancer death for women. More than 1,000 women die from breast cancer each year.
There are various factors that can increase the risk of breast cancer such as obesity, lack of exercise, certain birth control pills or hormone therapies, as well as a family history of breast cancer. But according to experts, people with risk factors will not necessarily get breast cancer, and people without risk factors can still develop it.
"It is important to understand that most women who develop breast cancer have no known risk factors but there are strategies they can employ to reduce their risk," said Dr. Kathie-Ann Joseph of NYU Langone Health.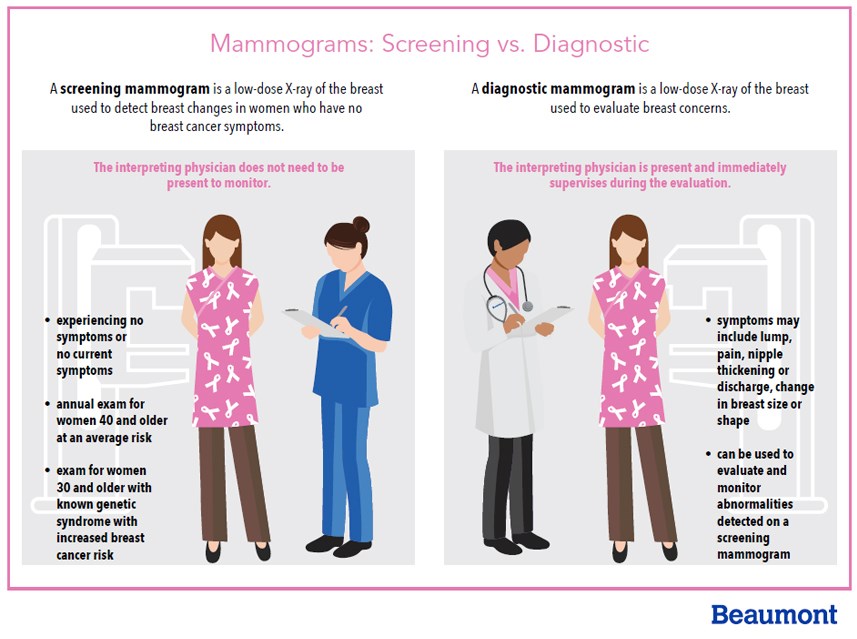 Early detection is crucial, and routine screenings can help discover breast cancer when it is easier to treat. The most common way to screen for breast cancer is a mammogram, an x-ray picture of the breasts, which can spot cancer before lumps can be felt.
Women who are 40 years or older should ask their doctors about the benefits and risks of mammograms and when to start screening. Some women need to be screened earlier than others, depending on their risk factors.
"Speak to your doctor about ways to achieve a healthy lifestyle, and review your family history," said Dr. Joseph. "There are ways throughout the year to get a mammogram, even if you do not have insurance."
Women who don't have a doctor, or need a free or low-cost mammogram, can call 311 to find a screening site. NYC residents who are 40 years or older and have not had a mammogram in the past year can also get a free mammogram at the American-Italian Cancer Foundation's Mobile Care Clinic.