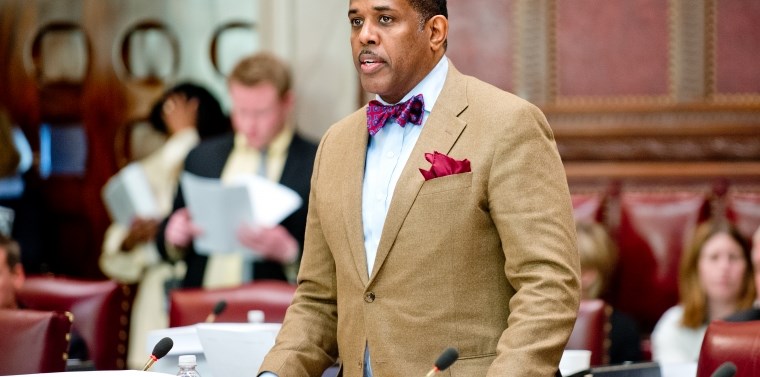 On Wednesday, State Senator Kevin Parker proposed a legislative package consisting of four bills aimed to help victims of domestic violence:
Senate Bill S2856 — Ensures that domestic violence victims are afforded an unpaid leave of absence of up to 20 days to further protect their job position and benefits.
Senate Bill S3075 - Creates a commission that will study and make recommendations on the negative implications of dating violence among women.
Senate Bill S3116 - Authorizes a victim of domestic violence to apply to remove the violent felony offender from the deed of a co-owned real estate property.
Senate Bill S3432 — Also called the Domestic Violence Escalation Prevention Act, this proposed law will improve public safety and prevent domestic violence incidents from escalating by keeping guns out of the hands of known perpetrators.
A staunch anti-domestic violence advocate, Sen. Parker has sponsored more domestic violence awareness bills than any other state legislator, according to Parker's office.
According to the New York State Division of Criminal Justice Service, in 2015, 49.5 percent of female homicide victims aged 16 and older were killed by an intimate partner. In 2015, firearms were used in 23 of the 63 intimate partner homicides (37 percent), up from 29 percent in 2014. In 2015, cutting/stabbing instruments were used in 23 of the 63 intimate partner homicides (37 percent).
"We need to pass the kind of legislation that gives greater support to domestic violence victims so they are able to maintain their jobs and stay in their homes," Parker said. "But at the same time, we need to work with survivors as well as current victims in identifying patterns with an aim at prevention and ultimately decreasing domestic violence cases in the long term."