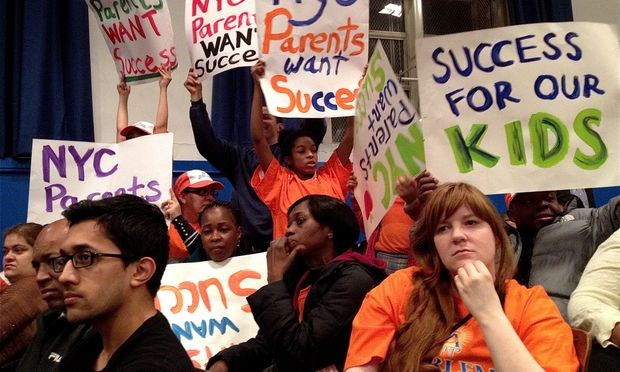 State leaders reached a tentative deal in budget negotiations to put in place charter school protections, including increased per pupil spending and rent money, the Daily News reports.
The deal is a big win for Success Academy CEO Eva Moskowitz, who lobbied hard in Albany after Mayor de Blasio axed three of her charters last month. But some charter school advocates say the agreement still falls short of providing an equal playing field.
The plan does not offer state building aid to charters to make up for the $210 million in capital funding de Blasio recently cut, sources said.
And so although Moskowitz will now be provided space for her three schools, the provision does not require the schools are housed in the district school buildings she wanted.
"There's still mayoral control over the Board of Education and over the buildings," Assembly Speaker Sheldon Silver said Thursday night. "The mayor will have to provide alternatives."