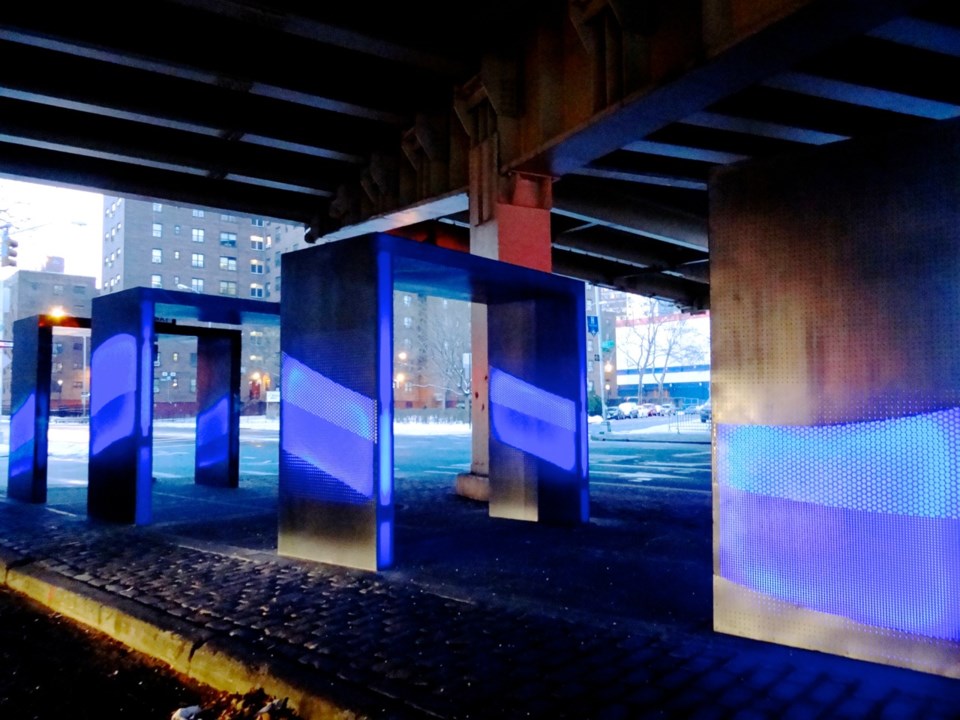 Underneath the BQE at the intersection of Park Avenue and Navy Street in Fort Greene lives a brand-new art installation, a small pedestrian walkway outlined by eight rectangular gates of flashing lights.
The temporary exhibit, called "Silent Lights," is series of panels made from steel and aluminum holding 2,500 tiny LED lights and microphones that change color in response to the traffic sounds.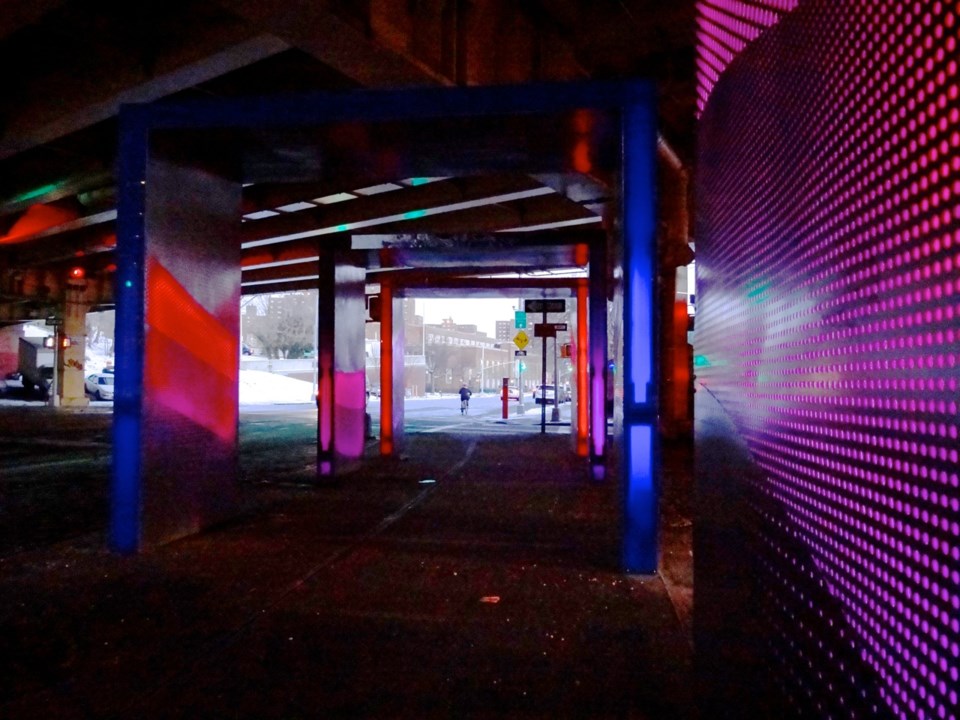 So that means, all the loud honking and screeching you normally hear at that busy corridor-- sounds typically viewed as the cacophony of New York City traffic-- has been transformed into contextual art, framing the pedestrian pathway by day and switching into a pattern of light at night.
The creative minds behind the piece call themselves the Artist Build Collaborative, a group of artists that work with the city to identify and transform under-utilized spaces into living galleries of art.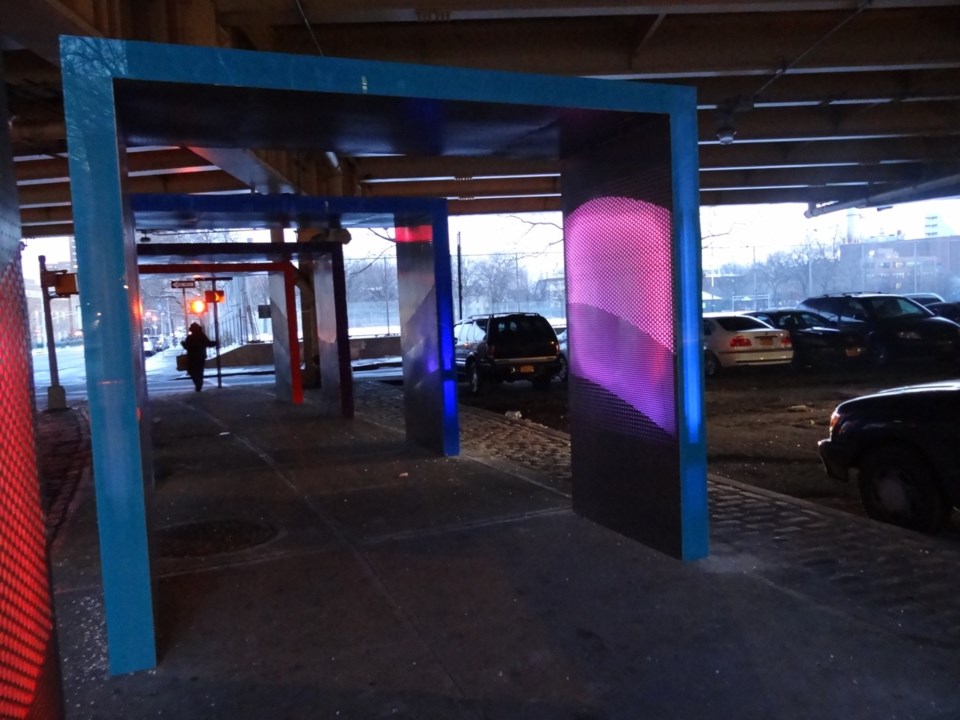 The group says they first came up with the idea after noticing how dark and potentially dangerous the area was for pedestrians at night. So they felt it was an artistic way to brighten the pathway while creatively resource the noisy activity of the surrounding environment.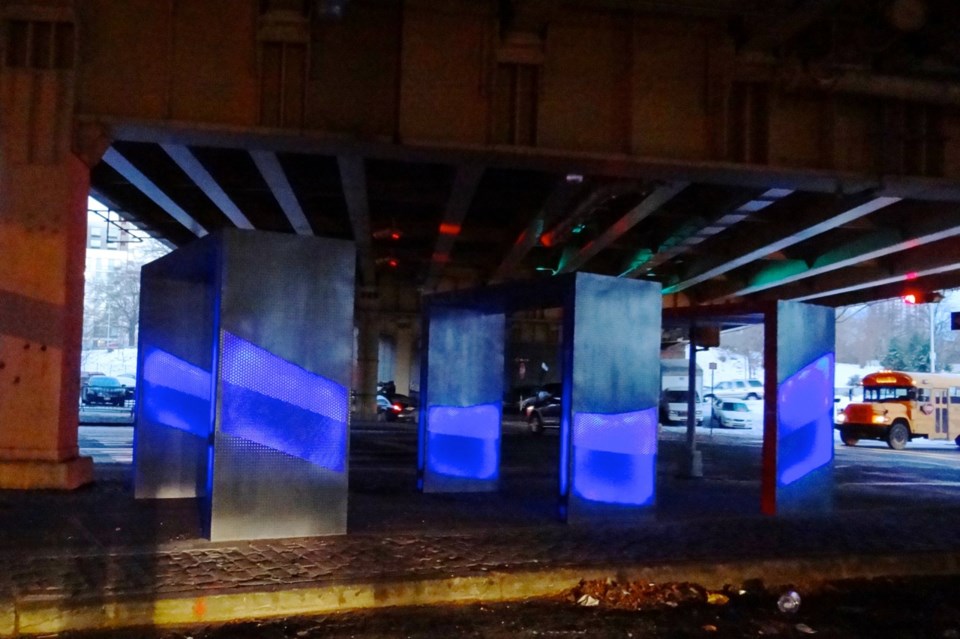 The installation is a series that started September 2011, with the first installation beneath the Gowanus Expressway in Red Hook September 2012. Although the sculpture is temporary, the curators say it could stay there for as long as two years if granted an extension by the city's Department of Transportation.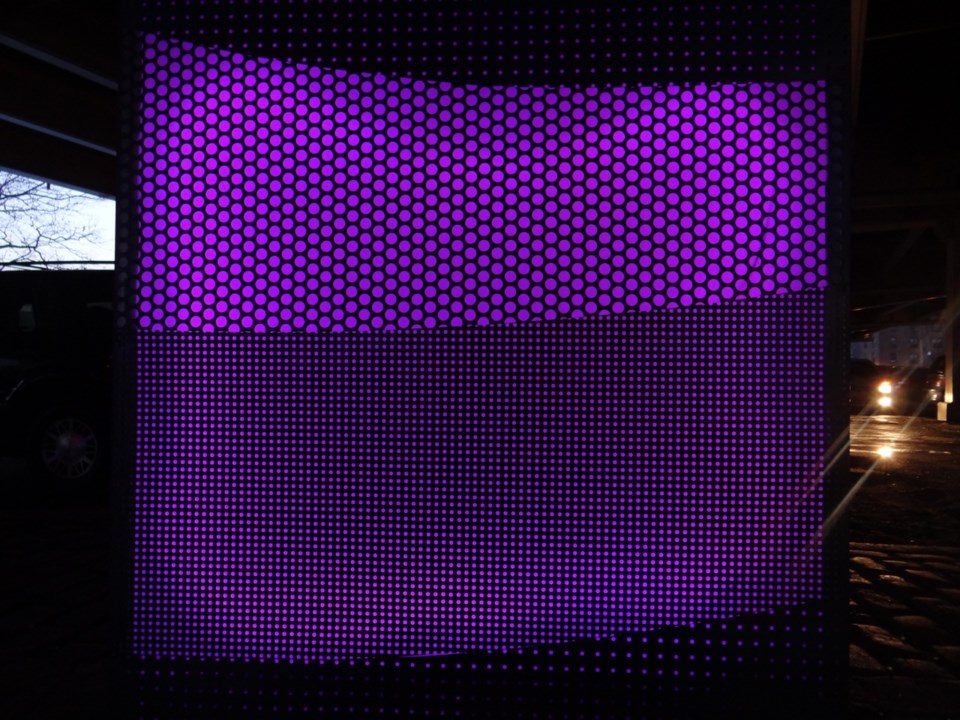 The name "Silent Lights," is a play off the song "Silent Night," just in time for the holidays!