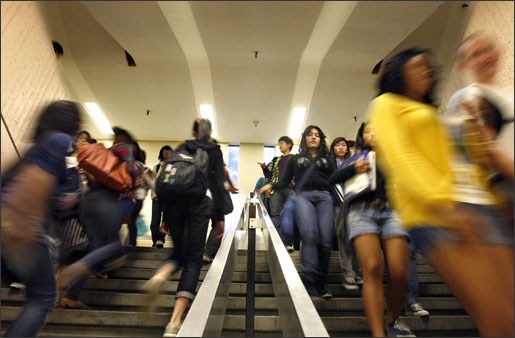 Should Mayor Bill de Blasio loosen the discipline code for New York City public schools?
Five members of the New York City Council thinks so! They are encouraging the mayor to overhaul the code and cut down on the number of suspensions issued, the Daily News reports.
In a letter to de Blasio and city Schools Chancellor Carmen Fariña, City Councilmen Ritchie Torres, Rafael Espinal, Antonio Reynoso, Donovan Richards and Carlos Menchaca call on the mayor to end suspensions for what they characterize as vague and poorly defined infractions that unfairly target black and Latino males.
They say the current suspension codes disproportionately criminalized young men of color in schools the same way Stop-and-Frisk does on the streets, noting that they "have experienced these biases firsthand."