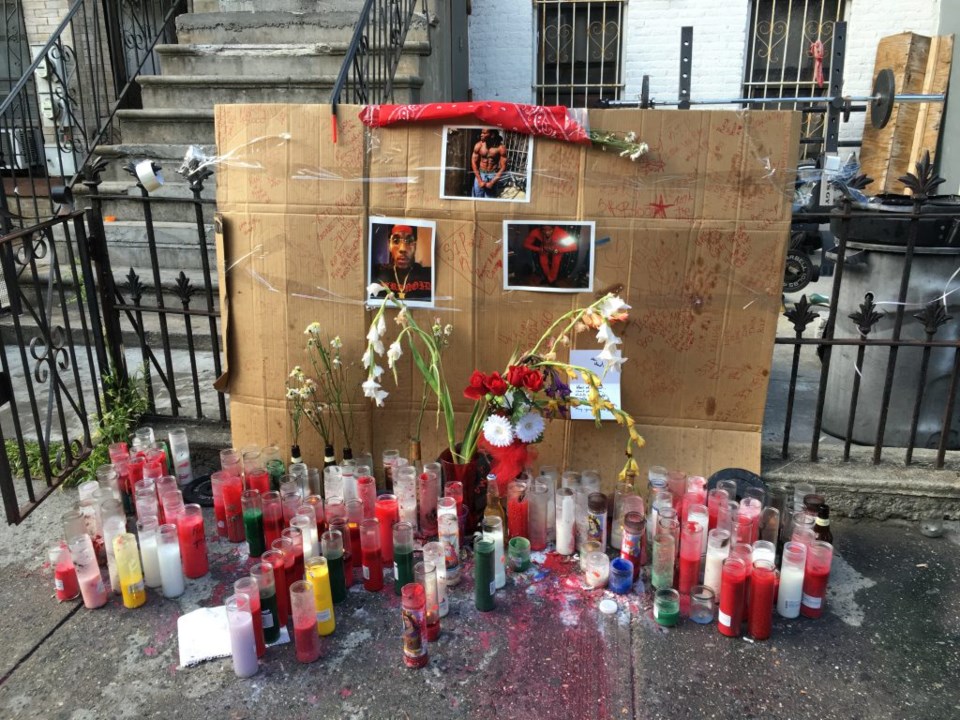 The Crown Heights organization S.O.S (Save Our Streets) and other, local anti-violence organizations held a protest Wednesday evening outside of 1333 Prospect Place, the site of a fatal shooting on Sunday of a 26-year-old resident.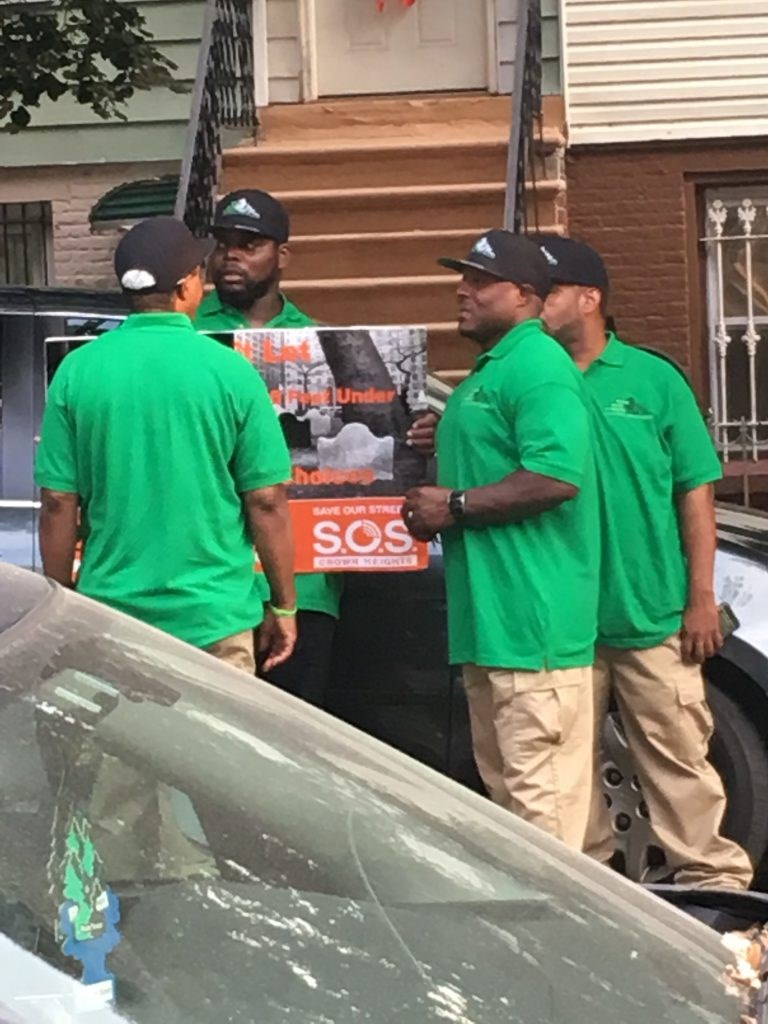 Joining S.O.S. were members of several other anti-gun violence organizations, such as Brownsville In Violence Out and Rock Safe Streets also were on hand in a relentless show of solidarity that gun violence will not be tolerated by the local residents-- at least not without community pushback.
Protestors shared powerful messages about how many people are affected when lives are lost to gun violence.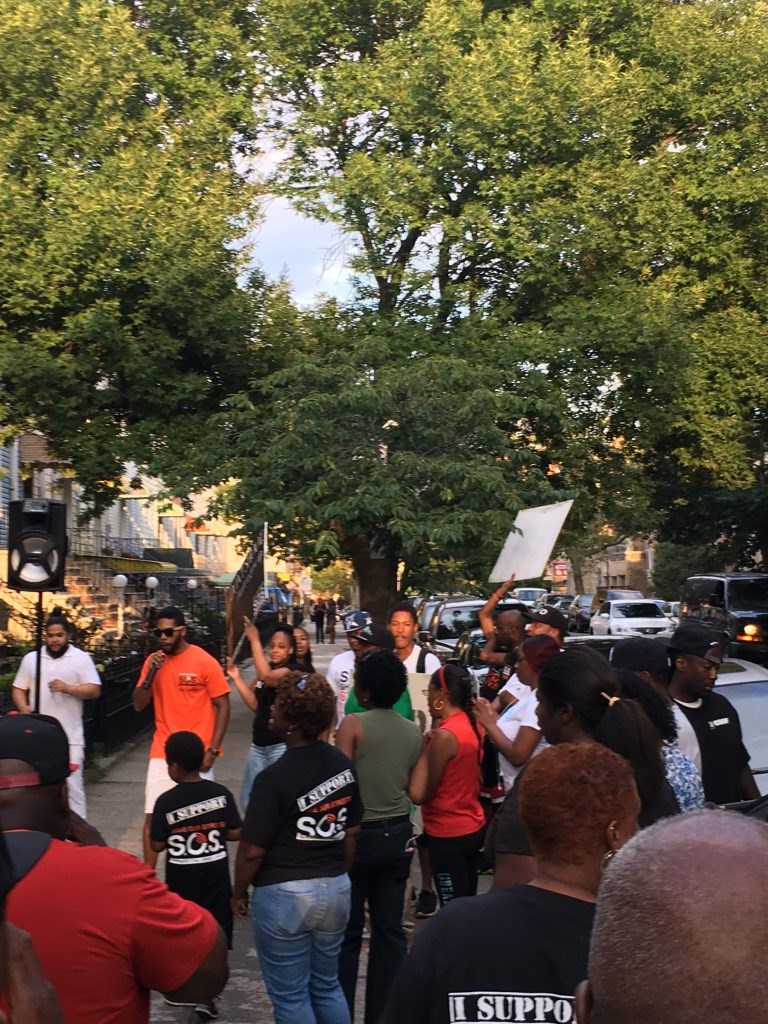 S.O.S' faith-based liaison Rev. Kevin Jones referred to a panel he was on just last week in East Flatbush, where two mothers spoke about the loss of their own children to gun violence, and how it destroyed their families.
"One husband even ended up leaving," he said. "He just couldn't take it."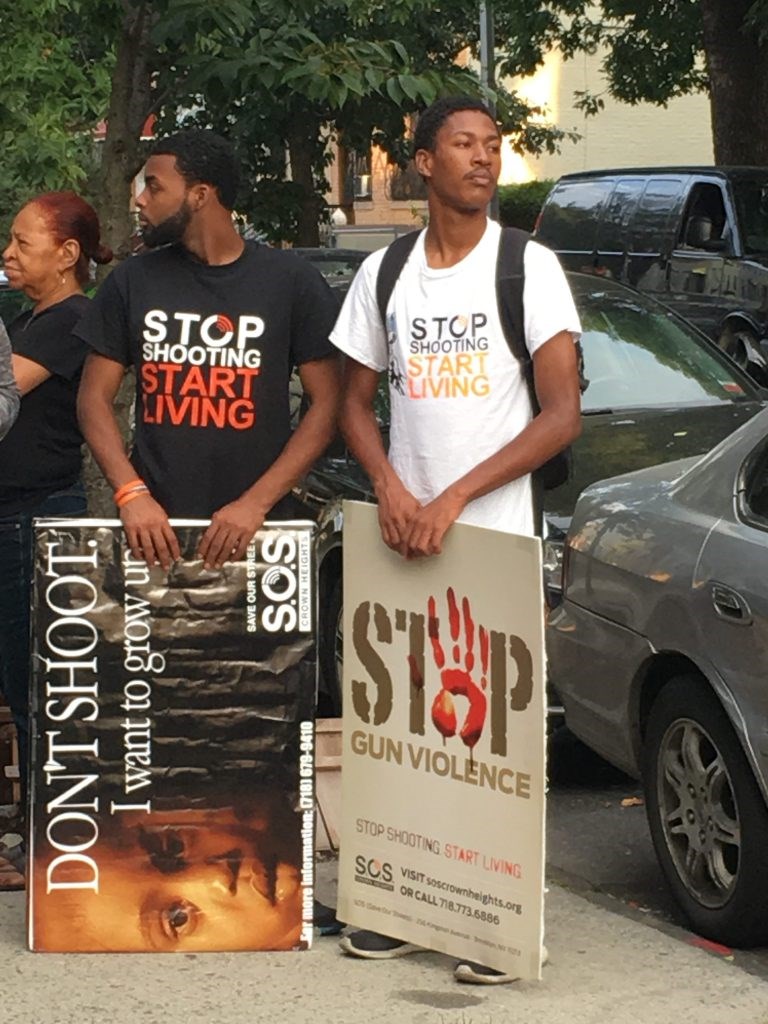 S.O.S. Program Manager David Gaskin wants the shooters to begin viewing gun violence as an opportunity to really reflect about how senseless it is in the end. He wants them to reflect on their actions and think, "Damn, that was stupid."
"Every summer since 2013 there's been a homicide on this block. We are trying to change that," Gaskin explained. "We are trying to change the norm."
He and several other representatives shared powerful messages around the topic of gun violence in their neighborhoods, and why it is always better to think before you react, and "Stop Shooting Start Living."
After the protest Gaskin and other local residents did assure protest attendees that the problem has gotten better. Since 2010, S.O.S.' first active year, shootings went from 24 to just 8 the very next year, 2011. This year with Monday's shooting included the number has fallen down to 5. That statistic alone provides concrete evidence that S.O.S. is making a difference.