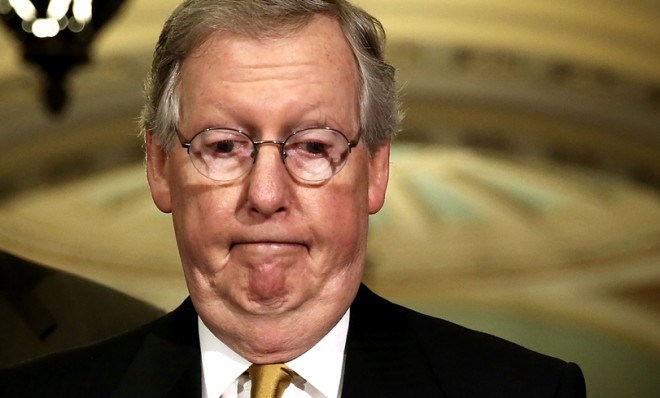 Senate Republicans on Wednesday blocked legislation that would allow people to refinance their student loans at lower rates, reported the Associated Press.
Student loan debt has topped $1 trillion, making it the second-largest form of consumer debt-- second only to mortgages-- becoming a drag on the economy and on middle-class families across the country.
The bill, introduced by Sen. Elizabeth Warren of Mass, would have given millions of borrowers with interest rates above 7 percent an option to refinance to rates below 4 percent that went into effect on Wednesday under a deal reached a year ago in Congress.
"A vote on this legislation is a vote to give millions of young people a fair shot at building their future," said Warren.
But Republican Senators voted the bill down, 56-38, dismissing 25 million borrowers who would save $2,000 each over the lifetime of their loans.
Republicans claimed Democrats were trying to use the bill as a campaign tool for the next election.
"The Senate Democrats' bill isn't really about students at all. It's really all about Senate Democrats," said Minority Leader Mitch McConnell. "They want an issue to campaign on to save their own hides this November.