Senator Roxanne Persaud is hosting her annual College Resource Fair, welcoming more than a dozen colleges, representatives and admissions personnel, on Saturday, May 18, at Thomas Jefferson Educational Campus.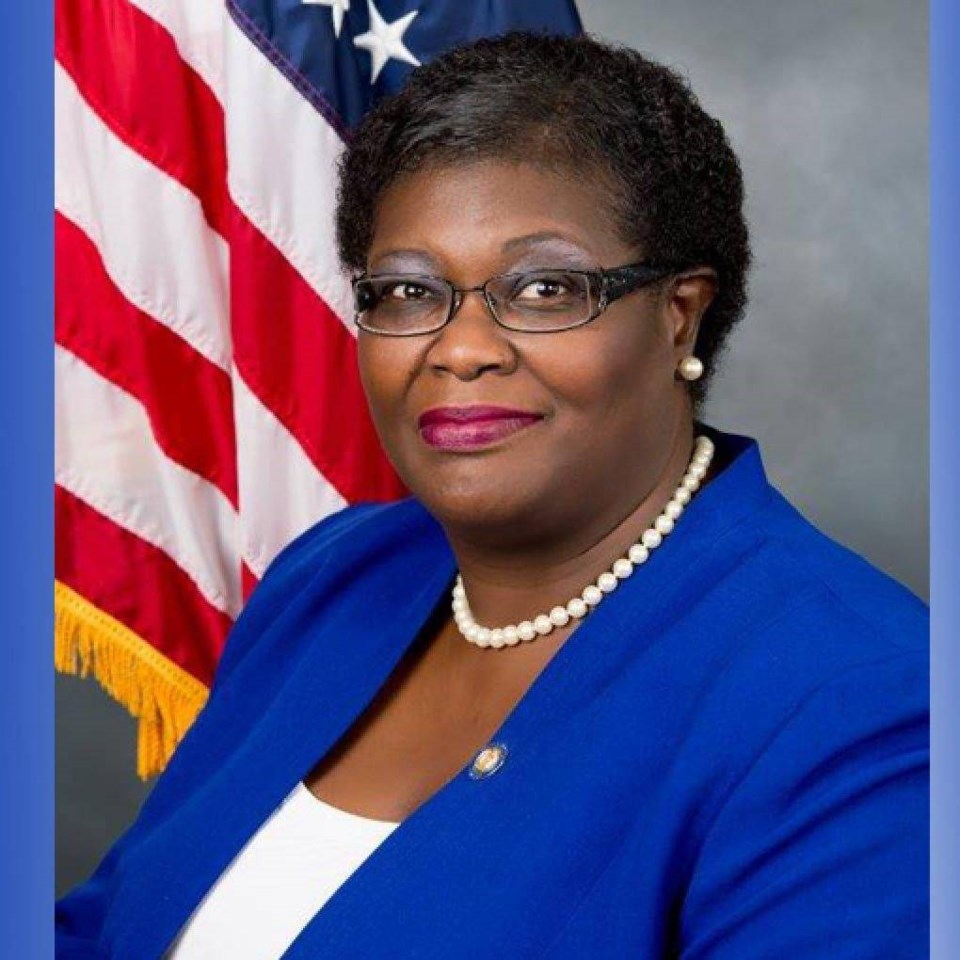 The event, held in partnership with the Department of Education, Senator Julia Salazar, Assemblymember Charles Barron and the Cypress Hills Development Corporation, is inviting aspiring students and their families to learn more about the college application process, scholarships, financial aid and FAFSA filing procedures.
"It's important that kids are coming out to learn what college is all about and what opportunities are out there," said Persaud. "Getting a college education is valuable and indispensable; however, it is not for everyone, and we will have job resources and other services available as well. The annual Senate District 19 College Resource Fair aims to guide our students in finding the right path for their futures and help unlock their potentials, and it is always open to everyone."
Students and parents can familiarize themselves with FAFSA and receive FAFSA assistance; explore available scholarships, grants and eligibility criteria; meet and interview with admission's counselors; as well as discover academic programs and campus activities. Institutions on site include St. Francis College, St. Joseph College, SUNY, Virginia State, Kean University, Medgar Evers College, CUNY City Tech, John Jay College and York College, among others.
Maisha Challenger, a financial aid awareness an outreach specialist of the U.S. Department of Education, to further share insights on the financial student aid available through the federal government.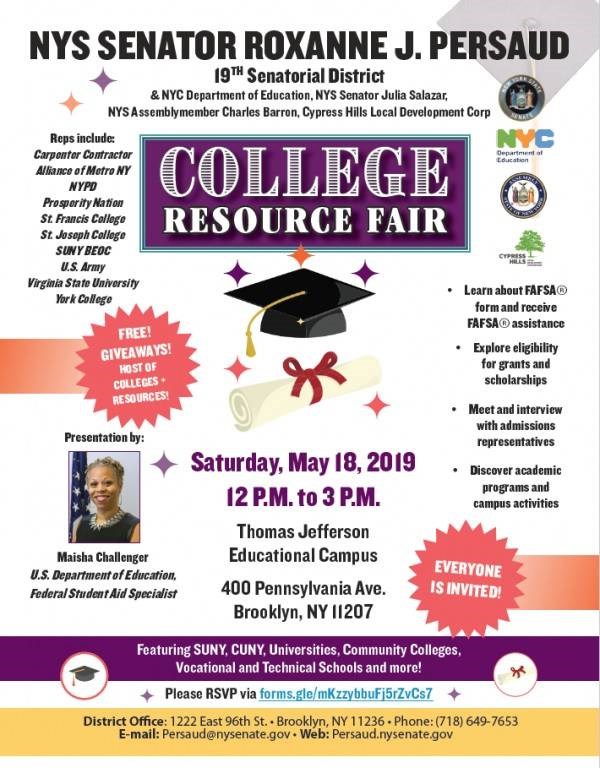 Students and families interested in attending are asked to RSVP here.
If you have any questions or concerns, contact Senator Persaud's district office at 718-649-7653 or email Jennifer Horsford at horsford@nysenate.gov.
Senate District 19 College Resource Fair
When: Saturday, May 18, 12:00pm - 3:00pm
Where: Thomas Jefferson Educationational Campus, 400 Pennsylvania Ave, Brooklyn, NY 11207