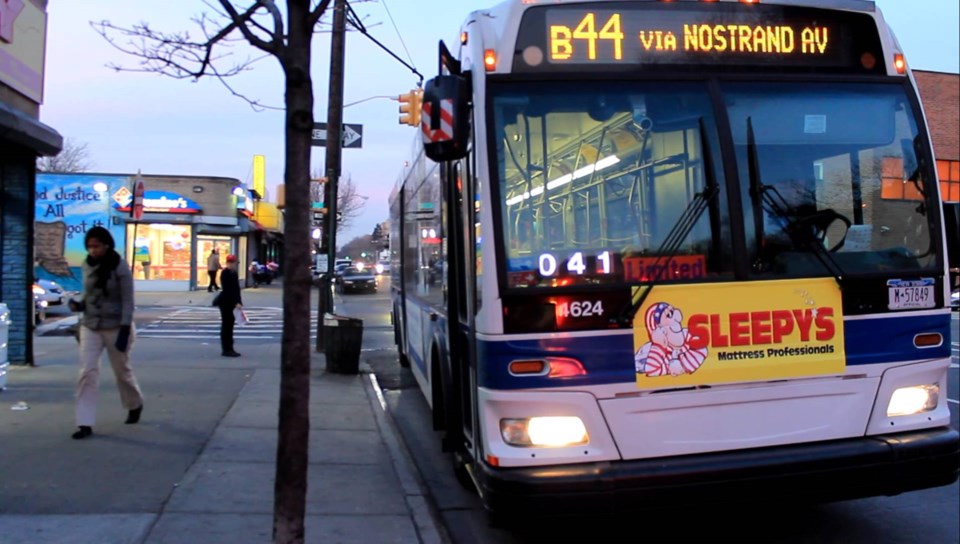 Following nearly five years of back and forth planning and close to a year of construction, the B44 Select Bus Service (SBS), which runs along Nostrand Avenue from the Williamsburg Bridge to Emmons Avenue in Sheepshead Bay, finally launched.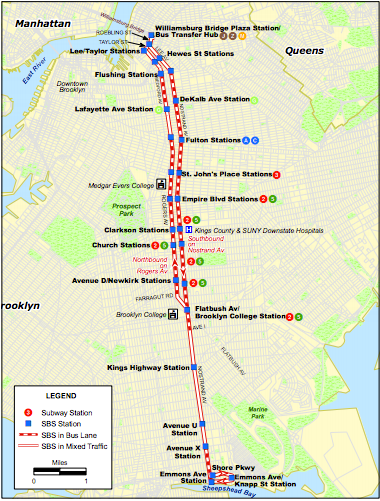 Select Bus Service represent MTA Regional Bus Operations in New York City first introduced in 2008 to improve the speed and reliability of mass transit along multiple long, busy limited-stop corridors. The first route to run under the SBS branding was the Bx12, along Fordham Road and the Pelham Parkway.
The newly minted SBS route for the B44, which cuts through Bedford-Stuyvesant and Crown Heights, began as a Bus Rapid Transit study, in 2006 by city transit workers with input from the public, which selected Nostrand and Rogers avenues as one of five BRT corridors in need of further transit development.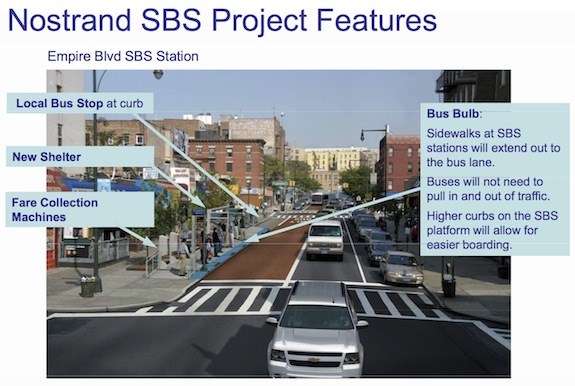 The B44 SBS construction included work on concrete bus pads in the roadway and station platforms on the sidewalk, roadway resurfacing and bus lane painting, new bus shelters and landscaping, new signage for rush hour lanes and truck loading, new metered parking and the installation of fare machines.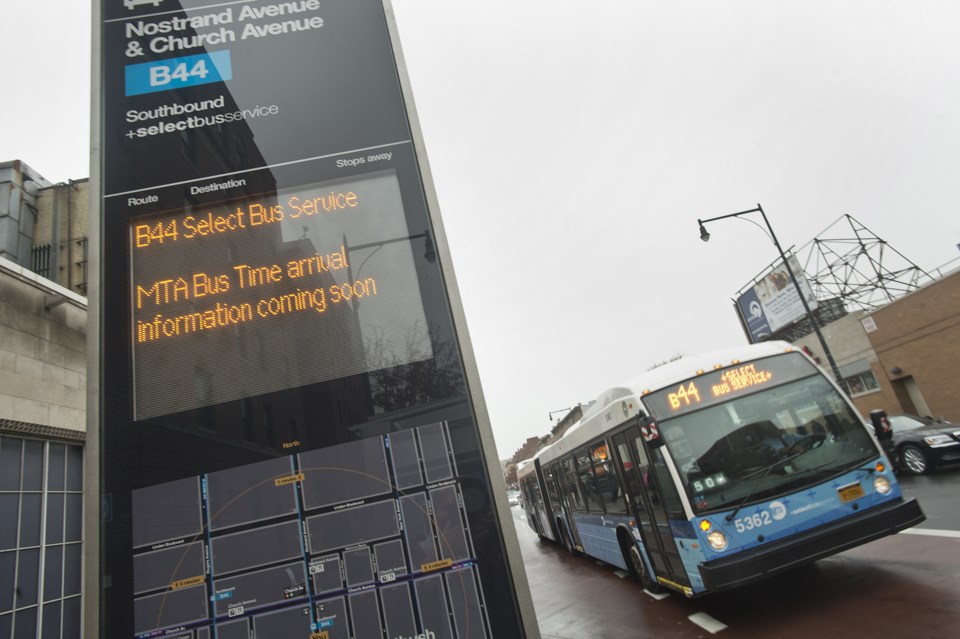 The new B44 SBS hopes to improve bus service for the 44,000 daily riders by bringing dedicated bus lanes, transit signal priority and off-board fare collection. These improvements are expected to reduce travel time and attract new commuters.
Currently, there are six SBS routes along five corridors, with an additional route scheduled to begin service in spring 2014.