"Brownsville Reads" aims to promote literacy by inspiring parents to read to their children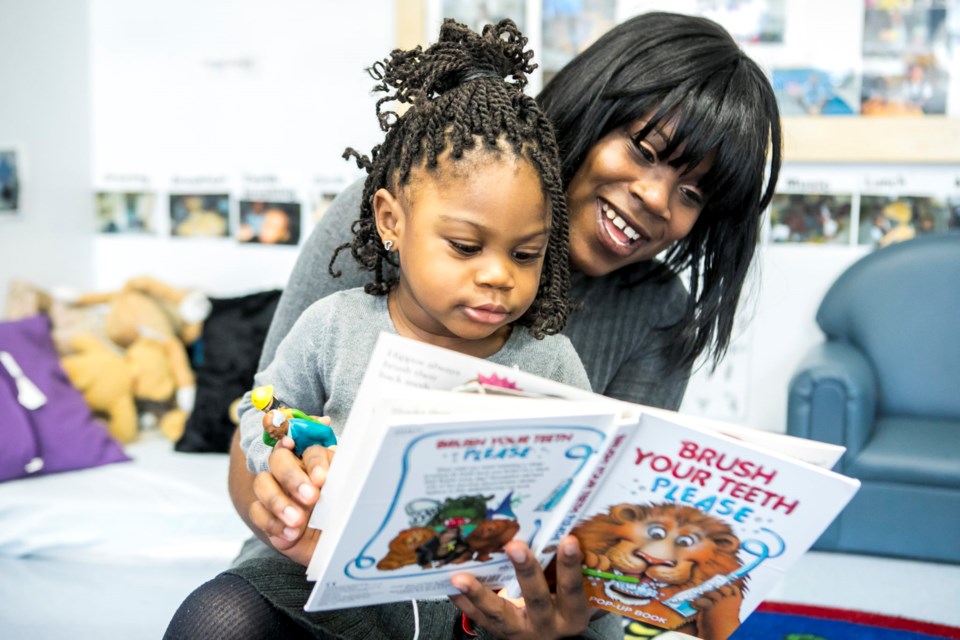 SCO Family of Services is kicking off "Brownsville Reads", a seven week session that invites Brownsville parents and children to read and participate in activities together to promote literacy. The literacy project will take place every Thursday at the Greg Jackson Center in Brownsville, from July, 20 to August, 31.
"Our goal is to promote family involvement in literacy by inspiring parents to read to their children," said Cathy Joseph, SCO Family of Services Brownsville community coordinator.
Each week, two age-appropriate workshops will be offered: from 1:00pm to 2:00pm children ages 2 months to 4 years are invited to join; from 2:30pm - 3:30 children ages 5 to 10 years are encouraged to participate in the fun! Kids will be introduced to a new book based on the program's theme: "Wonderful Me!" Additional activities will include songs, crafts, reading logs and prizes. Families can fill out raffle tickets for each book read and receive a chance of winning new books and other prizes at the end of the workshop.
In Brownsville, SCO helps families build a strong foundation for the future. The organization's goal is to get children off to a good start, launch youth into adulthood, and stabilize and strengthen families. Since 1895, SCO Family of Services has provided a comprehensive array of services to children and families throughout New York City and Long Island, helping vulnerable New Yorkers to meet critical needs.
Other community organizations will be on hand to provide information about a variety of services and programs available to families in Brownsville. Partner agencies for "Brownsville Reads" include Brownsville Partnership, New York Psychotherapy & Counseling Center, Caribbean Women Health Association, Brooklyn Public Library-Glenmore Avenue Branch and Community Coalition of East New York.
Brownsville Reads
WHEN: July, 20 to August, 31/ 1:oopm - 2:00pm for children ages 2 month to 4 years; 2:30pm - 3:330pm for children ages 5 to 10 years.
WHERE: Greg Jackson Center in Brownsville, 519 Rockaway Ave, Brooklyn, NY 11212