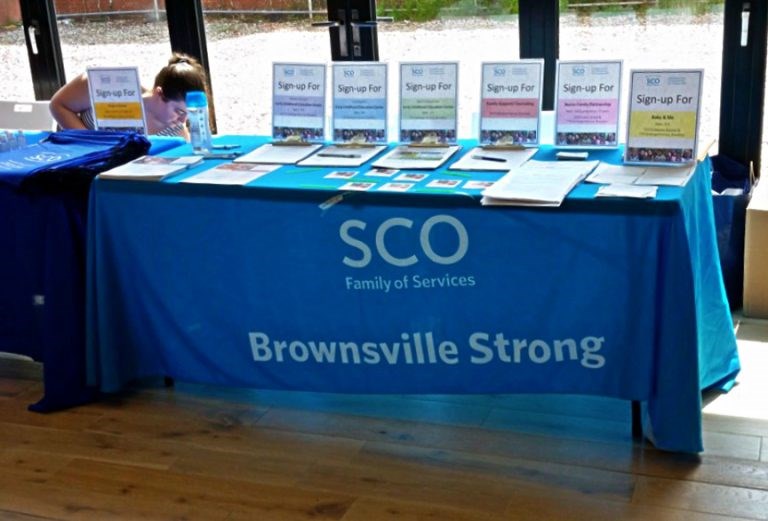 SCO Family of Services hosted its first-ever Youth Resource Fair at the Greg Jackson Center in Brownsville on Saturday-- an event that was greatly received by the local residents and participating community partners.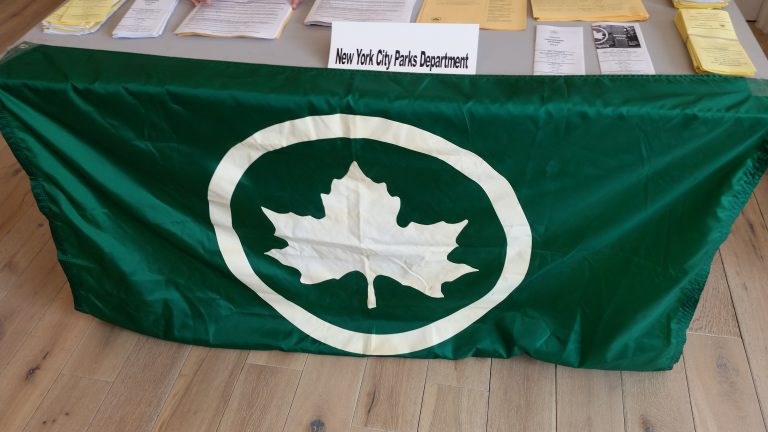 Families, along with government and community organizations came together to connect the young residents of Brownsville with services and resources, including the Jewish Board, New York City Parks Department, the Fresh Air Fund, Ms. K's Dance Academy and members of the New York Warriors, among others.
Ms. K's Dance Academy gave a performance, while a raffle offered additional entertainment and excitement, particularly to the younger guests.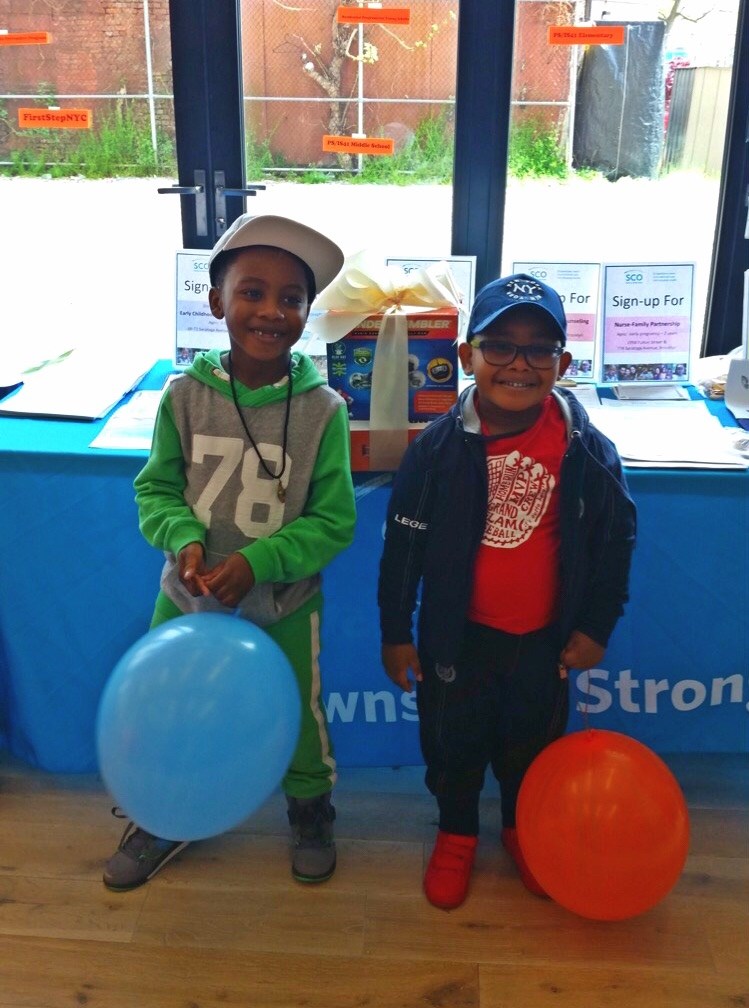 Cathy Joseph, Community Coordinator of SCO said she was very pleased with the inaugural event, which attracted approximately 50 young attendees and their families.
"Our goal was to expose the youth of Brownsville to relevant services offered in our community. It was our first fair and we had a great turnout from the neighborhood and wonderful support from our community partners and local groups," Joseph said.
For 100 years, SCO Family of Services has supported vulnerable New Yorkers build a strong foundation for the future. By getting young children off to a good start, SCO and its services help to launch youth into adulthood, stabilize and strengthen families and unlock potential for children and adults with special needs.