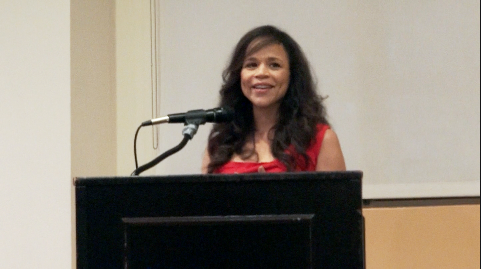 Oscar-nominated actress, Emmy-nominated choreographer and Brooklyn native Rosie Perez was in Bedford-Stuyvesant last night to discuss her new book, Handbook for an Unpredictable Life: How I survived Sister Renata and My Crazy Mother and Still Came Out Smiling (With Great Hair).
The event was held at Bedford-Stuyvesant Restoration Corporation.
"Restoration is pleased to host Rosie Perez, a Brooklyn-bred dancer, actress and activist, because her story is one of resilience and mirrors Restoration's own ideals," said Tracey Capers, executive vice president of programs at Restoration. "Those ideals are that we all should have an equal chance to achieve greatness, regardless of our starting point.
"By sharing her story, Rosie will inspire people from young dancers to community members and families striving for change."
Before the book signing, Perez-- accompanied by Public Advocate Latisha James and Capers-- took a tour of the community development center, which included a surprise visit to the Bedford-Stuyvesant Youth Arts Academy during their rehearsal for Dance Africa.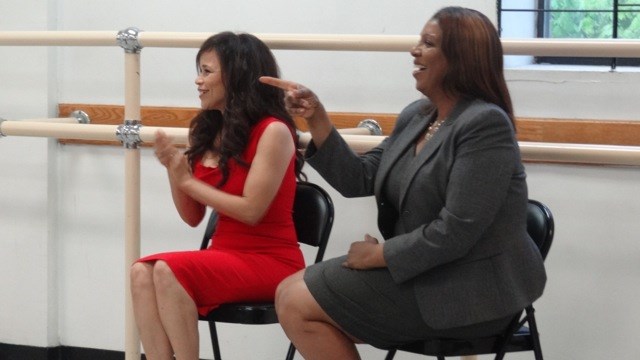 Perez tip-toed in and, upon realizing they were being watched by a celebrity choreographer, the teen dancers took it up a few notches and gave it their all.
Perez stayed for about 15 minutes but first praised the arts academy dancers and shared a few words of wisdom about the importance of always giving it your all, no matter who is watching.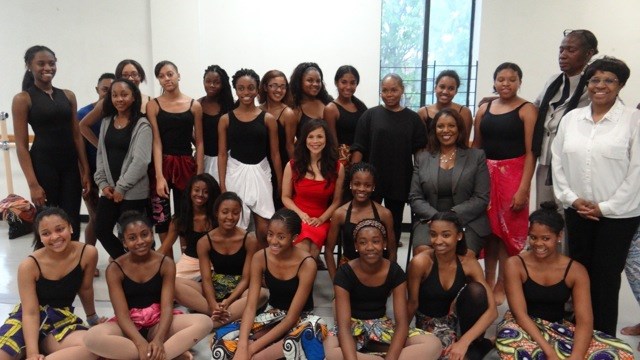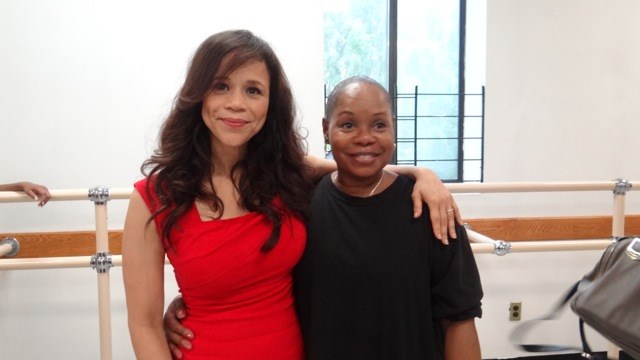 Following her tour was a book-signing event, co-sponsored by Greenlight Bookstores and moderated by New York City Council Speaker Melissa Mark-Viverito, where she spoke to a room of approximately 60 people about why she decided to write down the story of her life and what she discovered about herself in the process.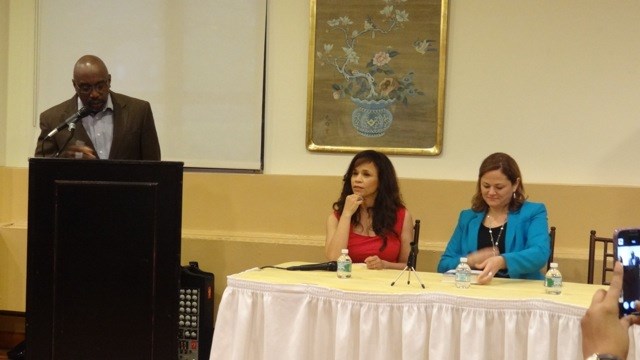 "For the longest time, I avoided talking about my life, and I didn't want to write a book, simply because I had worked on myself in regards to therapy and I felt like I had moved on," said Perez.
"And to revisit the pain was something that I really didn't want to do. "It was painful and it was difficult, and it wasn't easy at all," she said, speaking of the rejection and neglect she experienced as a young child moving around through the foster care system.
"But I didn't want anyone's pity. What I wanted from the system was help; I didn't want its pity."
Perez admitted there were points in her life where she did experience love. And it was those moments that she kept going back to in her mind to remind herself she was worthy of love again.
She talked about the importance of letting go of hang-ups, the issues that accompany poverty and even pain, in order to move forward. She also gave listeners a few moments of levity through her signature humor:
"Because really, through all the pain... all I really wanted as a kid was fabulous hair and rich, delicious gourmet food," she said to laughter. "...and a beautiful house... and healthcare! And you needed money for that."