When news of the first U.S. coronavirus cases emerged, Bryan Chunton, owner of Zen Yai restaurant in Williamsburg, noticed a decline in customers, he told BKReader.
Just before Gov. Andrew Cuomo issued a shelter-in-place mandate, which forced restaurants to suspend sit-down meals, Chunton had begun to increase delivery service. Zen Yai, which specializes in Vietnamese and Cajun cuisine, added rice bowls and similar items to its delivery menu.
However, it still wasn't enough to keep the business afloat. He had recently relocated to Brooklyn from Sunnyside, Queens and already lacked a strong customer base. The lockdown made a bad situation worse.
Chunton tried a couple of fundraisers, including a GoFundMe campaign. "But the funds dried up after two or three weeks," he said.
Eventually, Chunton had to let go of his workers. "We went from 20 people to just me, a chef and one other person," he stated.
Coronavirus has not only devastated lives but also restaurants. Some shuttered or struggling eateries across the city are partnering with a newly formed nonprofit named Off Their Plate.
OTP's mission is twofold: helping restaurants keep their staff employed while serving up delicious meals to overworked hospital staff, Leah Wong, one of OTP New York's volunteers, told BKReader.
Business is finally turning around at Zen Yai since Chunton joined OTP's team.
Founder Natalie Guo launched OTP in Boston around mid-March in response to the pandemic. Weeks later, the organization began operating in New York City. Its network of restaurants and hospitals now spans coast-to-coast, with partners in Los Angeles and San Francisco, as well as Philadelphia and Pittsburgh.
"Most people don't know this, but hospital staff don't get free meals during their shifts," Wong said. "During the pandemic, we felt it was something we could take off their plate, and at the same time support the restaurant industry."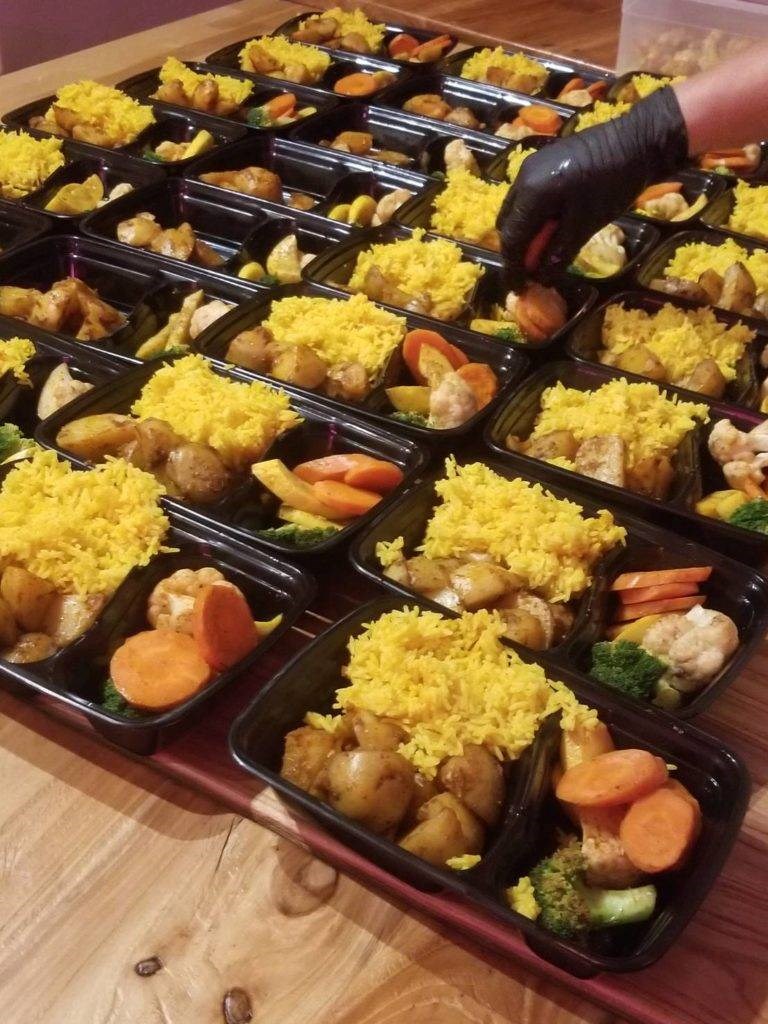 As of April 21, OTP has partnered with more than 32 restaurants and 86 hospital sites to deliver 250,000 meals. In New York City, OTP and its restaurant partners provide about 10,000 "hero meals," as the organization calls them, each week to staff at several Brooklyn hospitals, including Interfaith Medical Center and Maimonides Medical Center.
"After weeks of fighting this pandemic the best we can while some of our own are also sick, having a hot, healthy plate of delicious food with one another while decompressing for a moment greatly helps raise morale and keeps us smiling," said Dr. Minh Evans, emergency medicine chief resident at New York-Presbyterian Brooklyn Methodist Hospital.
OTP fuels the preparation and delivery of these meals through its fundraising efforts, which has surpassed $3 million. Under the arrangement, restaurant owners agree to spend at least 50 percent of the funds from OTP to pay their workers.
Nûrish, a vegetarian- and vegan-friendly café and restaurant in Prospect Heights, had to release three workers after the shelter-in-place order. The owner, Elijah Bah, and OTP are working out the details of their partnership and expect to start distributing meals soon.
"Once I get an order for 200 to 250 meals, I'm calling back all my guys," Bah told BKReader. "Even if it's just a few hours a day to get restarted."
"We are bringing back our employees who want to work"
The partnership has helped to increase the workload and cashflow at Zen Yai. About 80 percent of Zen Yai's overall deliveries go to Brooklyn hospitals. On average, the staff makes 300 meals per day for the hospitals.
"We are bringing back our employees who want to work," an upbeat Chunton stated.
Restaurants interested in partnering with Off Their Plate can sign up here.
Individuals and organizations who want to financially support the organization can make a contribution here.