Most people do not know they have tuberculosis until they become sick, which is why it is critical for those at high risk for TB to get tested.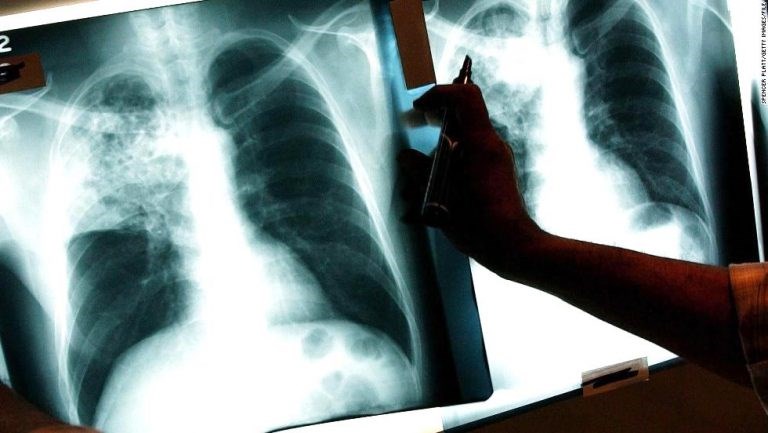 A new health department report on tuberculosis (TB) presents a concerning rise in tuberculosis cases in New York City. The report, which was released on Monday, indicates a 10 percent increase in TB cases in 2017; it is the largest increase since 1992.
"Tuberculosis is a deadly, yet curable disease," said Health Commissioner Dr. Mary T. Bassett. "The health department is the leading provider of tuberculosis care in New York City, and we are concerned about these new data that show TB rates have increased among New Yorkers."
Tuberculosis is a disease caused by the bacterium Mycobacterium tuberculosis, but with proper diagnosis and treatment it can be prevented and cured. There are two stages of TB: latent TB infection and active TB disease. In latent TB infection, bacteria are living in the body without causing any symptoms; people do not feel sick and cannot spread the disease. Active TB presents symptoms such as weight loss, a persistent cough lasting longer than three weeks, coughing up blood or phlegm, chest pain, loss of appetite, chills, fever or night sweats.
People usually get exposed to the bacterium when they spend a long time with someone who is sick with TB. Brief contact with people who have TB, such as on subways or buses, is unlikely to give a person the disease as it is not spread by shaking hands, sharing food or through sexual activity.
People who are at risk include individuals who have traveled to or lived in a country with high rates of TB or who have spent a long time around someone with active TB disease. The disease continues to disproportionally affect people born outside of the United States; the most common countries of origin were China, Dominican Republic, Ecuador, India and Mexico, according to the report. Sunset Park, Western Queens and Flushing had the highest rates of all New York neighborhoods.
Most people do not know they have TB until they become sick which is why it is critical for those at high risk for TB to get tested, the health department emphasizes.
Over the last decade, New York City's TB budget has been halved, resulting in reduced clinical services and staffing. Despite financial challenges, the health department has maintained services in four tuberculosis clinics, including in Central Brooklyn at the Fort Greene Chest Center, that provide confidential TB testing, treatment and care services at no cost to patients, regardless of their immigration or insurance status.
For more information, call 311 or search "TB" at www.nyc.gov.