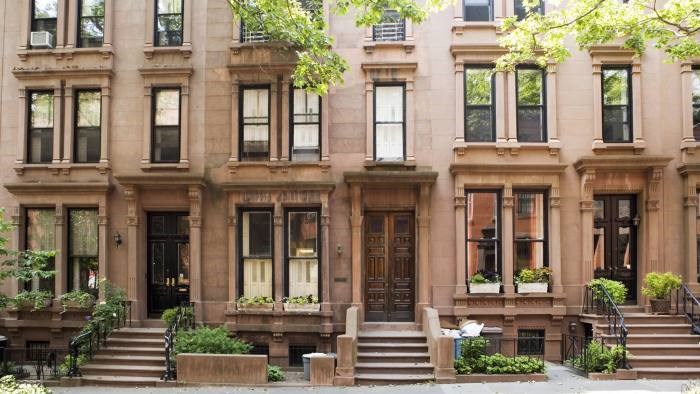 After a decade of exploding sales, the market for high-end brownstones in New York is slowing down, according to recent report of the Financial Times.
Records taken from the fourth quarter of 2016 underscore this trend: the quantity of Brooklyn brownstones sold dropped by 22 percent, and the sales of pricier brownstones marketed at $3m or more decreased by 44 percent in a year.
For some real estate agents, this development is an indication that the New York luxury market overall is on the decline, and it also affects the brownstones.
"For many people, a Brooklyn brownstone is still the quintessential piece of urban real estate," says Morgan Munsey, an estate agent at Halstead who specializes in brownstone history and properties. "Because of their size and history they create a slice of suburban living in the city."
Since the real estate boom in 2006, Brooklyn which is particularly known for its well preserved brownstones, has been a favorite real estate destination among affluent New Yorkers.
And while high-end sales are declining, brownstones in gentrified neighborhoods such as Crown Heights, Bedford-Stuyvesant and Bushwick continue to be much sought-after real estate as they are priced more moderately.
Yet relative bargains are just that. "The days of a cheap townhouse in Brooklyn are essentially over," says Salamon, who estimates that a fully renovated brownstone on a gentrified street in Bed-Stuy or Crown Heights is unlikely to be sold for less than $1.5m.