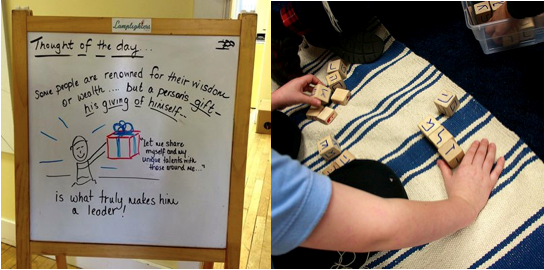 Arguing that the traditional Jewish day-school model is outmoded and too clannish for 21st-Century Judaism, a new generation of Jewish parents are flocking to Montessori preschools and elementary schools to educate their child, reported The New York Times.
The Montessori education approach, developed by Italian physician and educator Maria Montessori, emphasizes independence, freedom within limits and respect for a child's natural development.
The Montessori model has specifications for learning including mixed-age classrooms; student choice of activity; uninterrupted blocks of work time, ideally three hours; freedom of movement within the classroom; and a "discovery" model, where students learn concepts from working with materials, rather than by direct instruction.
Jewish Montessori schools, which first started popping up around 15 years ago, follow this same model, combining secular studies with Torah and Hebrew lessons.
In Brooklyn, four Montessori schools have opened in the last decade, one-- Lamplighters Yeshivah in Crown Heights-- serves the children of mainly Chabad-Lubavitchers.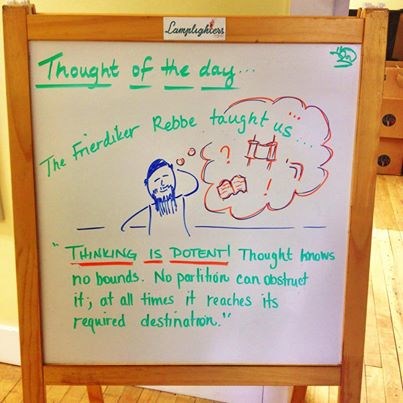 Chabad-Lubavitchers embrace the Montessori method because the movement's spiritual leader, Rabbi Menachem M. Schneerson, endorsed it before his death in 1994.
"We're not just educating for academics, we're trying to bring the child for God," said Yocheved Sidof, the executive director at Lamplighters. "It's all one world." Since its founding, Lamplighters has grown so much in popularity, it has expanded.
Brooklyn resident Daniel Septimu sattended a modern Orthodox school but now identifies as a traditional egalitarian Jew. He said the schools he attended were "purposely insular."
"We knew there was a big, wide world out there where people did different things, but it was kind of scary, and we were supposed to have limited contact with it," he said.
His son Lev, 3, attends Luria Academy in Prospect Heights, Brooklyn, a Montessori school that proudly advertises the religious diversity of its students. "I think this is just more realistic," Septimus said. "Ultimately, our kids are going to live in diverse and multicultural communities."