The Economic Solution Center at Bedford-Stuyvesant Restoration is inviting the residents of Central Brooklyn out for a tremendous employment opportunity.
The center is working with Dollar Tree in helping to staff ten new stores that will be opening across Brooklyn and Queens between August and November, with part-time and full-time positions available.
"We've established a strong relationship with the company, and so right now, we're actually the direct contact for them," said Willie Sanchez, employment specialist at the Economic Solutions Center. "We serve such a large community here in Bed-Stuy, we can assist a lot of people in finding employment."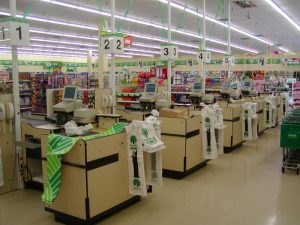 The center held its first employment screening on Tuesday, and they had more than 65 people lined up for interviews within a matter of days.
The center will hold a second employment screening, for cashier positions on Thursday, July 31, at 1:00pm (doors close @ 1:15pm) at Bedford Stuyvesant Restoration Corporation, located at 1368 Fulton Street, 4th fl.
"Right now, we're looking to fill over 300 positions, from cashiers, to stock, to assistant managers, to managers, to even greeters," said Sanchez. "Just arrive fully prepared with an up-to-date resume and professional attire. They will need to register on site, at Restoration. But I encourage them to do that ahead of time to make sure they get a slot."
Also, take advantage of all the services at The Economic Solution Center
Financial Counseling
Career Coaching
Job Readiness Workshops
Veteran Services
Education Coaching
Health Benefits & so much more….
Join the mailing list @ www.restorationplaza.org
Location: 1368 Fulton Street Brooklyn, N.Y. 11216
Telephone # 718-636-6994
Time: 1:00pm (Doors close @ 1:15pm)
Come prepared to Register and create an online profile
Bring a black pen
We look forward to assisting you on your path to success