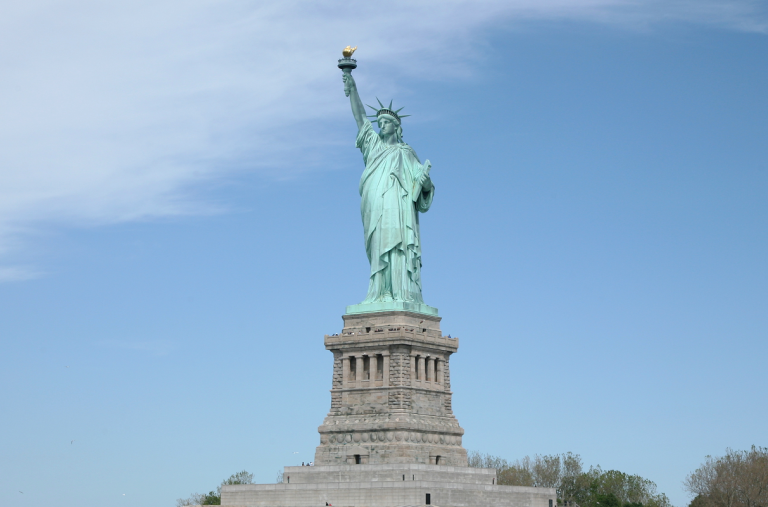 The uptick in hate crimes, harassment, and even outright violence against people because of their ethnicity, sexual orientation, or religion in the wake of Tuesday's election result is deeply troubling. In my community of Crown Heights, blocks away from my District Office, neighborhood residents awoke Sunday to find a swastika spray painted on the sidewalk. In Clarkstown New York, residents found "No Jews" spray painted on the street and on a real estate lawn sign. Reports are coming in from around the country of acts of hate — against Jews, against Muslims, against people of color. Today, the FBI reported a 7% increase in hate crimes over the past year, with significant increases in hate crimes targeting Muslims and transgender people. Last week, the Southern Poverty Law Center received more than 200 reports in a 24 hour period. We must mobilize against this kind of intimidation and violence.
Across our diverse communities, we know what it is to be targeted as the "Other," to be scapegoated as the cause of the world's ills, and we know too what it is to stand up to such hatred. These recent crimes again compel us to stand with one another against anyone who would target our communities because of their religious background, ethnic background, gender identity, or sexual orientation. Though it is 2016, though we as a country had seemed to make so much progress in beating back the tide of ignorance, we must again heed the call to mobilize against hate. We must stand together. As Martin Niemöller's famous words "First they came for the Communists and I did not speak out because I was not a Communist" remind us, those who fail to speak out today will become the victims of hate's cruel grip tomorrow.
The Statue of Liberty — Liberty Enlightening the World — stands in New York Harbor as a testament to our welcoming values. Providing the opportunity to live in liberty is part of a long distinguished tradition that we must reaffirm. We should lead the way in ensuring Dreamers have access to higher education, upholding our constitutionally guaranteed right to religious liberty — no matter if you wear a yarmulke or a hijab, and we should lead the way in making sure our LGBTQ family, friends, and neighbors may lead lives free from harassment and violence.
Writing in the pages of the Nation, Toni Morrison offers advice to artists that should resonate with us all: "No! This is precisely the time when artists go to work. There is no time for despair, no place for self-pity, no need for silence, no room for fear. We speak, we write, we do language. That is how civilizations heal. I know the world is bruised and bleeding, and though it is important not to ignore its pain, it is also critical to refuse to succumb to its malevolence."
Join me. Refuse to succumb to this malevolence. Call my office at (718) 284-4700 or email me at <Hamilton@NYSenate.gov> with the subject line "Civil Rights Task Force" to learn more about the task force — our Civil Rights Speakout will be Wednesday, November 16th at 6:00 PM at St. Francis de Sales School, 260 Eastern Pkwy, Brooklyn, NY 11225. We will have a panel of guests including: civil rights lawyer Norman Siegel, Charlie Uruchima of New Immigrant Community Empowerment (NICE), Dennis Flores of El Grito, Bertha Lewis of the Black Institute, Allegra Fishel of the Gender Equality Law Center, Tracy Hobson of the Center for Anti-Violence Education, NYC Commission on Human Rights Derek Slaughter, and Rabbi Andy Bachman and Vanessa Tucker from Freedom House.