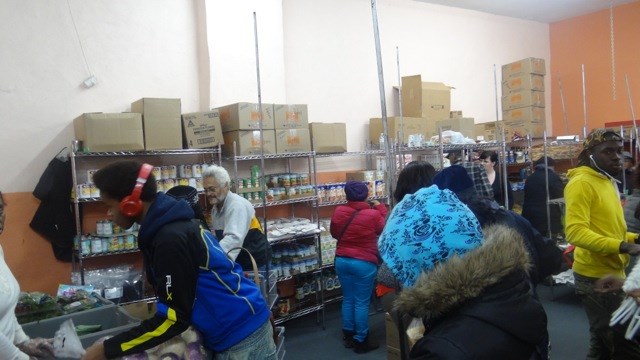 Perhaps one of the few good things we can say about the cold months ahead is that it is the season when people—even strangers—tend to give more to the less fortunate.
And if you're complaining because it feels as though winter has come early, it's all good, because already, the spirit of giving has begun to stir in Bed-Stuy.
Celebrity chef and Bed-Stuy resident Justin Warner, who is also owner of Do or Dine Restaurant, located at 1108 Bedford Avenue, will be honored this month by the Bed-Stuy Campaign Against Hunger for donating his $2,500 winnings from the reality cooking show "Cutthroat Kitchen," where Warner recently won second-place.
Warner, a Maryland native, first came to national attention in 2012 when he won the eighth season of the Food Network series Food Network Star. Shortly after, he opened the wildly popular Do or Dine Restaurant, located at 1108 Bedford Avenue. Since that time, he has hopped off and on a few other reality show pilots around the culinary arts, all the while still cooking for and managing his Bedford Avenue restaurant.
"These competitions are the kind of thing where you say I'm never gonna do it again, that's my last one; I'm done," said Warner laughing. "But then you get the itch... There's nothing that beats that rush.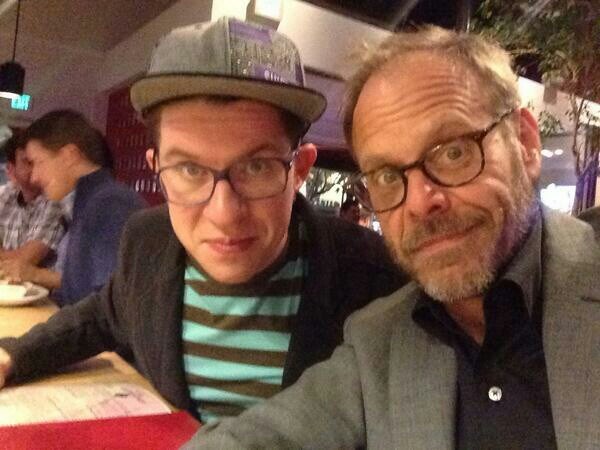 The top prize on Cutthroat Kitchen was $25,000. Warner and another cook were the finalists and had to give each other a challenge while they both were tasked with making oatmeal cookies. Warner told his competitor that he would have to use an Easy Bake Oven. While Warner's competitor said he had to cook with only one hand free and the other hand had to stay in a cookie jar.
Warner said his competitor beat him in the end, because his cookies were "overly crumbly."
Still, instead of $25,000, he received $2,500 and was more than happy to donate it all to BSCAH: "One of my employees did a lot of volunteer work there, and I always just sort of marveled at the fact they provide like 1.8 million meals a year," said Warner. "That's no joke at all. So I contacted them, and they were like 'Absolutely!' And the rest was history!"
BSCAH was thrilled!
"I got an email letting me know it was going to happen and of course, we felt it was a great honor—the fact that he's on t.v. and yet he is considering the work we are now doing, I thought it was one of the sweetest things someone could have done," said Dr. Melony Samuels, founder and executive director of BSCAH. "It was especially meaningful in a time like this, when the need is so great.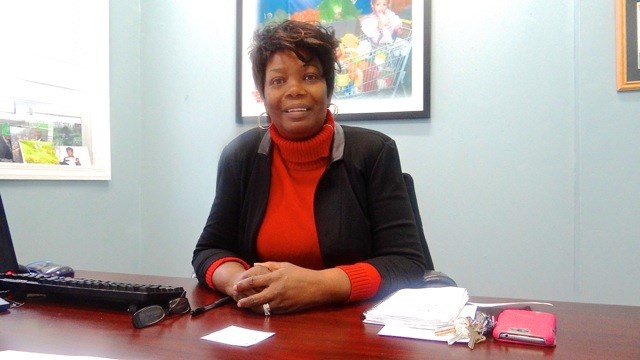 She said the monetary gift will go directly to buying more food, which is ideal because the numbers of people lining up for food recently have shot through the roof.
"We have increased in our numbers in the last week and a half. Whereas we had anticipated serving 25,000 individuals for the month, we're now looking at 35,000; We've been doing 2,000 individuals per day, which is astounding, a complete surprise.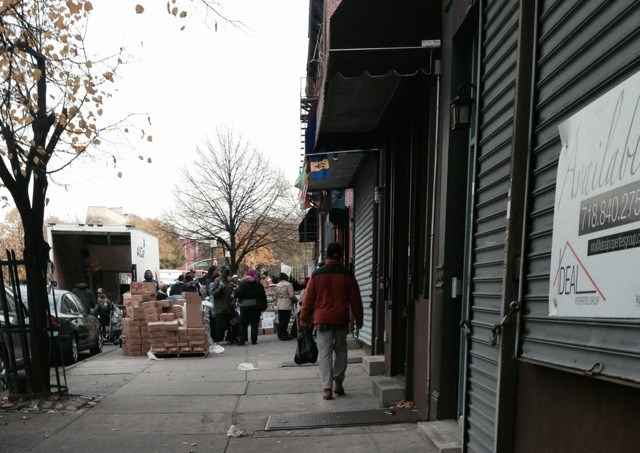 She says it does happen that people make angel donations to the organization, "But I wouldn't use the word 'often,'" said Dr. Samuels. For Warner's kindness, BSCAH is honoring him with the very first 'Harvest Hero of the Year' award at the organization's Be a Hero and Fight Hunger Holiday Fundraiser on November 18 in Brooklyn.
"I cried when I read the email that they would be honoring me," said Warner. "I was like, 'What?' I was just giving because it seemed like the appropriate thing to do. Bed-Stuy is my home, the only home I know in New York. It's incredible to be honored and associated with an organization that feeds 1.8 million meals a year."
Justin has become one of BSCAH's biggest ambassadors by regularly tweeting about BSCAH to his more than 25,000 followers. His advocacy has increased awareness of BSCAH's work and impact and inspired many new friends and donors.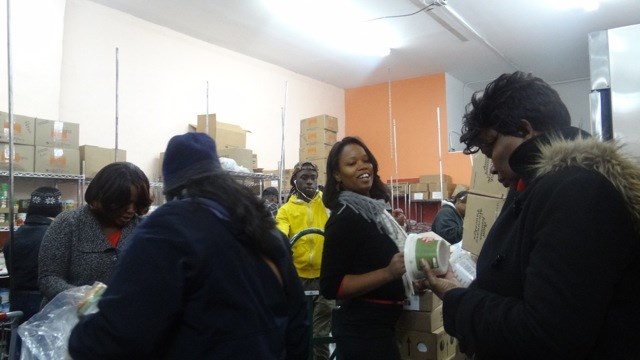 "Now we're hoping that someone will be so enthused and excited that they'll match his. It would be important to us," said Dr. Samuels.
"The idea that African-Americans and Latinos are just waiting for the pantry line to be open and don't want better for their families, that's just not so. You have families that really want to make it in life," she said. "There have been families that have gone on to become doctors, lawyers, Indians and chiefs... and then turned around and become our best donors. Why? Because they have been there.
"So that line is important. Let us take care of who is there on that line. And let us give them the resources that they need to get off the line. That's what it's all about."
To volunteer for the Bed Stuy Campaign Against Hunger, go here. To donate to the Bed Stuy Campaign Against Hunger, go here.