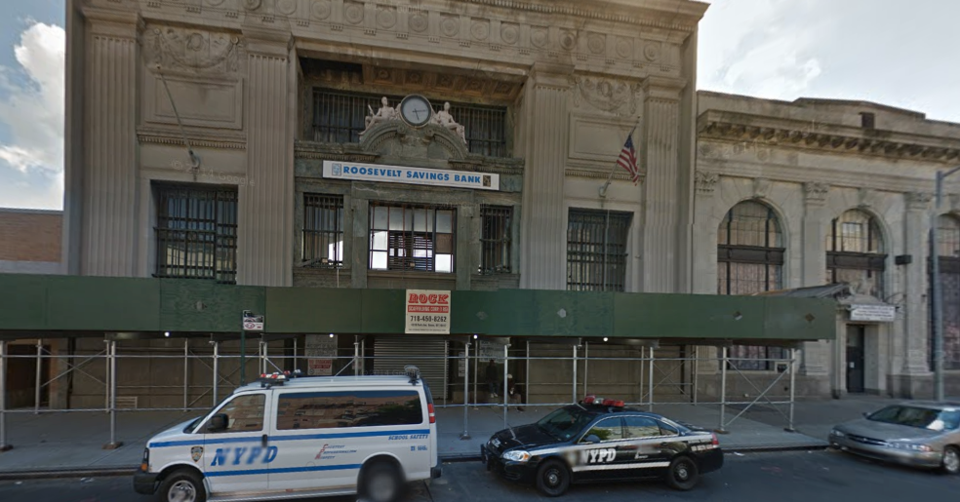 Bedford-Stuyvesant's old Roosevelt Savings Bank, located 1024 Gates Avenue near Broadway Ave., is under construction and on its way to being converted into 50 apartments.
Permits for the 1907 Beaux-Arts structure show plans to lift the one-story ceiling to squeeze in four additional floors and then add a sixth floor on top of the building, housing a total of 34,937 square feet of residential space and 25 parking spots, while recreation rooms and lounges will also be included, reported Curbed.
The property, which was purchased in 2012 for $1.9 million and marketed as a redevelopment site, was designed by the same architects behind Prospect Park's Boat House and the Bossert Hotel in Brooklyn Heights.
This old bank's new apartments should be quite interesting...