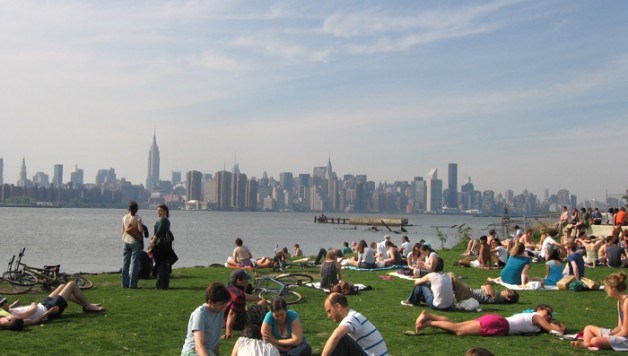 Brownstone Brooklyn's popularity among those living outside of New York State is on the rise and those who are coming have heavy pockets, according to a recent report by Ideal Properties Group, a leading real estate firm.
The report, entitled, "Profile of Tenants in Brownstone Brooklyn," is the latest in a quarterly report of demographic and rental behaviors of renters in North and Central Brooklyn.
As rents skyrocket to insane prices across Brooklyn, more and more New Yorkers are left scratching their heads wondering, who are all these people that can afford these rents in this struggling economy?
The report may provide at least one answer: the rich from out of town!
According the report, of Brooklyn's new renters in the first quarter of 2014— 33 percent— made an average income of between $75,000 - $99,000.
Furthermore, a whopping 64 percent made between $75,000 - $300,000+.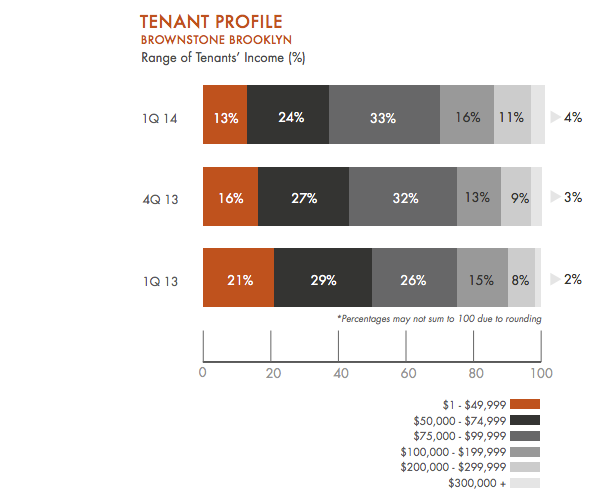 And the word "Brooklyn" clearly sparks a twinkle in the eyes of out-of-towners. According to the report, 60 percent of tenants who signed leases in Brownstone Brooklyn this past quarter previously lived outside of Brooklyn.
Furthermore, 22 percent of all new tenants who signed leases this past quarter hailed from outside of New York state, and 10 percent moved to Brooklyn from outside of the U.S.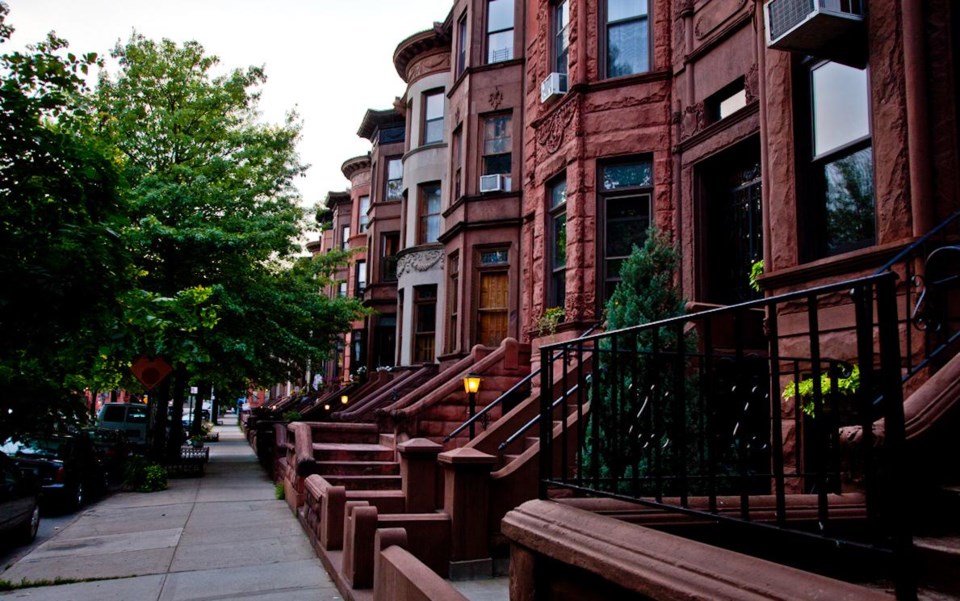 "Brownstone Brooklyn is attracting tenants from out of state and from out of the country, further solidifying the reality those of us who live here witness daily: Brownstone Brooklyn is becoming one of the most exciting boroughs of New York," wrote Aleksandra Scepanovic, managing director at Ideal Properties Group.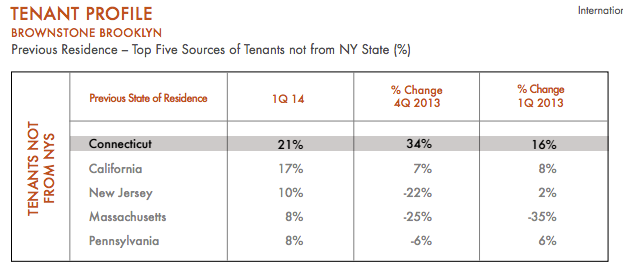 Interestingly, as Brooklyn rental prices catch up to those of Manhattan, the numbers of Manhattanites trekking to Brooklyn continues to drop, down 34 percent quarter-over-quarter and year-over-year.
Overall, the top-5 rental destinations in Brooklyn this past quarter include Park Slope, Williamsburg, Prospect Heights, Carroll Gardens, Cobble Hill, Boerum Hill and Brooklyn Heights.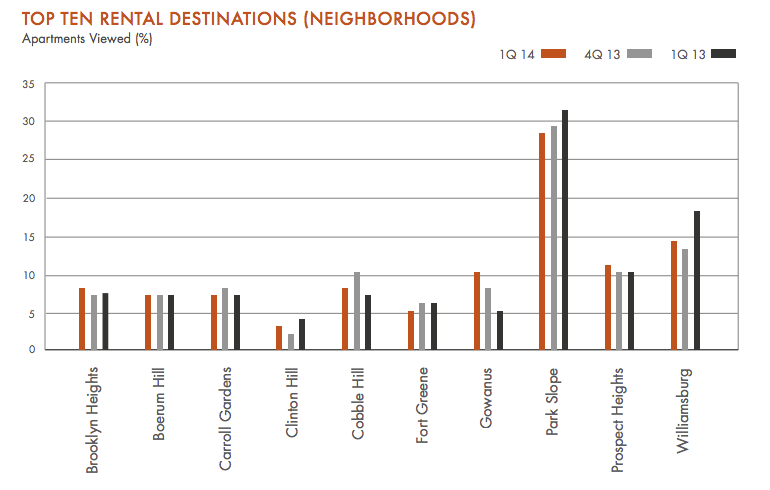 I guess if there's at least one thing to take away from the latest report it's, if you can't fill the luxury high rises and the million-dollar brownstones with enough people who already live here, look elsewhere!