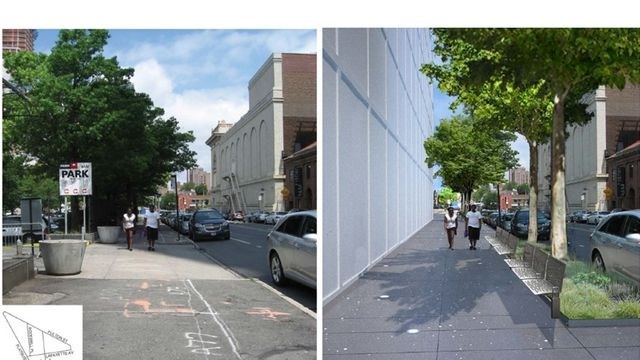 Will the Brooklyn Academy of Music and the cultural arts buildings around it become like Lincoln Center? If the city has its way, the answer is "yes."
The city's Public Design Commission has signed off on a $3 million plan this week for a bold new streetscape makeover that ties together a number of art and theater institutions in the area around Lafayette, Ashland Place and Fulton Street, which also will have a new name: The Brooklyn Cultural District.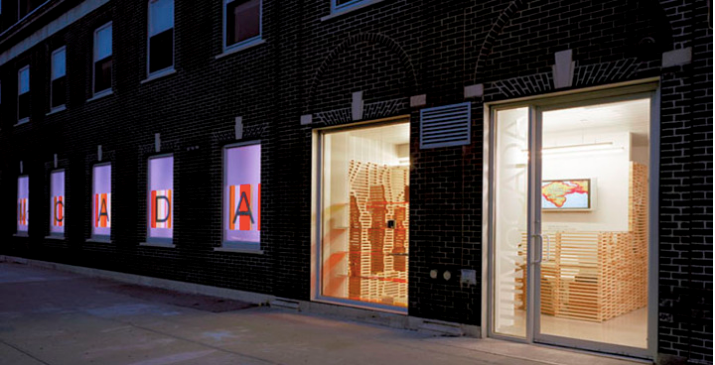 More than a decade after the birth of the idea with former Mayor Rudolph Giuliani, Brooklyn is girding up to take its culture and arts scene to the next level, reported Crains:
This includes a plan to rip up the existing sidewalks and replace them with decorative slabs made of dark stone with a heavy sprinkling of embedded lights. It will also bring new seating and landscaping along several blocks just north of Atlantic Avenue, where institutions including BAM and the art and performance venue BRIC draw large crowds.
"These groups recognized that the sum is more powerful than their individual contributions," said Tucker Reed, president of the Downtown Brooklyn Partnership, which helped usher the application through the review process.