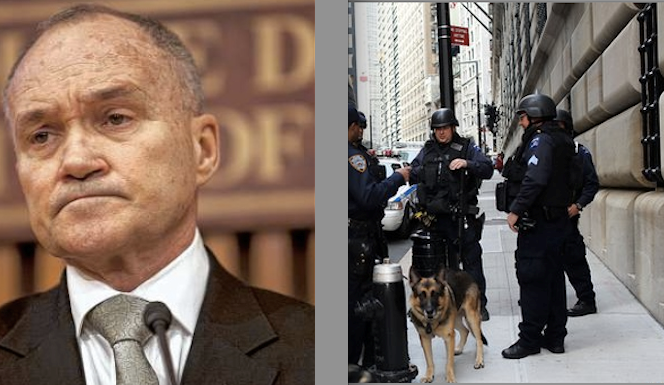 On WNYC's The Brian Lehrer Show, former Police Commissioner Raymond Kelly shared a warning to the mayor and the city against the use of NYPD body cameras and the elimination of stop-and-frisk, reported The Wall Street Journal reports.
On body cameras, Kelly said, "Obviously if there's abuse and they hesitate, that's good," he said. But if an officer waits to take action "because their being photographed will deter them or slow them down or make them not do something that they're obligated to do, then we could all suffer."
Kelly also noted a 5.5% increase in shooting victims in the city, when compared with the same time frame in 2013: "I don't know if this is a direct relationship [to stop-and-frisk] now, maybe time will tell," said Kelly.
But, he said, Mayor Bill de Blasio's decision to stop appealing the ruling that called stop-and-frisk unconstitutional was a big mistake.
If you recall, 2013, U.S. District Judge Shira Scheindlin ruled the use of stop-and-frisk unconstitutional-- a decision that the former Mayor Michael Bloomberg's administration appealed. An appeals court panel later removed Judge Scheindlin from the case, saying she improperly assigned herself stop-and-frisk cases.
However, on Jan. 30, barely a month into office Blasio announced the city would drop its appeal to the stop-and-frisk ruling. Kelly said if de Blasio would have allowed the appeal to go forward, it would have been reversed, "And it's a shame Mayor de Blasio did that because I think people will suffer."