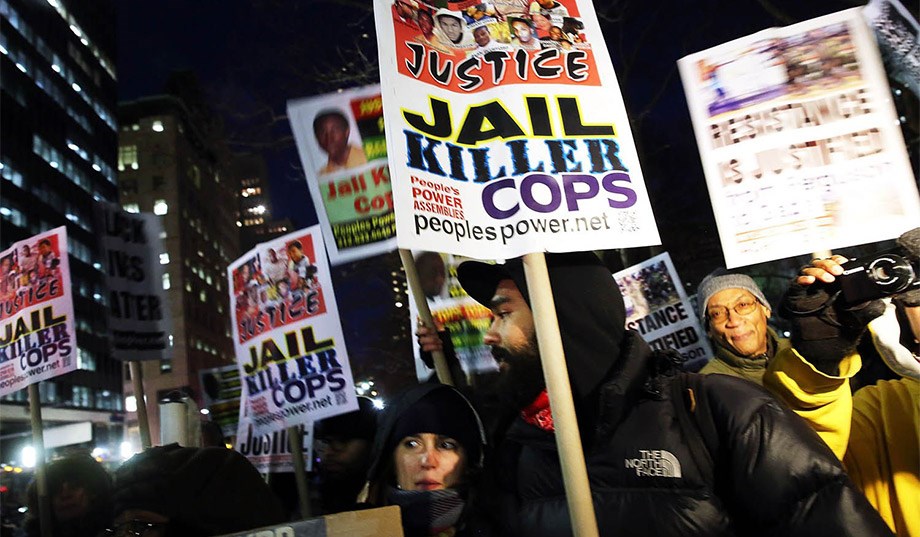 The state Senate is planning a series of public hearings in the new year focusing on the issue of police safety, in the wake of an anti-cop fervor that has risen after a Staten Island grand jury's decision not to indict NYPD Officer Daniel Pantaleo in the chokehold death of Eric Garner, the Daily News reports.
The hearings will be conducted jointly by four Senate committees and will focus on the safety of New York City officers in the current climate, statistics on assaults upon police officers, the impact of community policing, and the adequacy of police disability and death benefits.
The Assembly Democrats have been planning their own hearings, which will focus on the need for criminal justice reforms. Among the ideas to be explored are making the grand jury system more transparent, whether special prosecutors should handle police misconduct cases rather than local district attorneys, and whether stop-and-frisk procedures should be formally outlawed, officials said.
"I'd like to see the whole system looked at and not just do a knee-jerk reaction to one or two cases," said Assembly Speaker Sheldon Silver of Manhattan.