A new interactive exhibition examining Brooklyn's 400-year history of public health and its impact around the country is now on view at the Brooklyn Historical Society.
"Taking Care of Brooklyn: Stories of Sickness and Health" portrays the health issues that have affected the borough throughout the centuries, beginning with the devastating smallpox epidemics that extinguished the Lenape, Brooklyn's indigenous population, to issues like heart disease, mental health, violence, birth equity and access to health care that affect Brooklynites today.
"We really thought a lot about 400 years of Brooklyn history and what some of the regular currents were that shaped peoples' lives," said Julie Golia, VP for BHS' Curatorial Affairs and Collections to BRIC. "And you really can't get away from the fact that disease, the experiences of sickness and health, have played a fundamental role in Brooklynites' lives. Normally, we think about germs, biology and disease, but equally important are the social forces of our lives, where we live, what our housing is like, access to clean water and healthy food, discriminatory practices that exist in our laws and day-to-day life. And all of these things have shaped the health experiences of generations of Brooklynites."
Personal historic and contemporary stories of the Brooklyn families, nurses, physicians, institutions and activists who have promoted the wellbeing of Brooklynites aim to challenge conventional thinking on public health and reflect on the different meanings of sickness and health. And while some of the social conditions causing inequity and health disparities may have changed over time, many of its outcomes have not, as the exhibit shows.
"We're exploring the way the historic concept of health has changed over time," said Golia. "Not only what care is, but also who 'deserves' it, who has access to it, and in what ways it has been denied to people."
For instance, an examination of smallpox and vaccination reveals that present-day vaccination wars did not just start with the current measles outbreak, but have deep historical roots in Brooklyn dating back to the 1890s.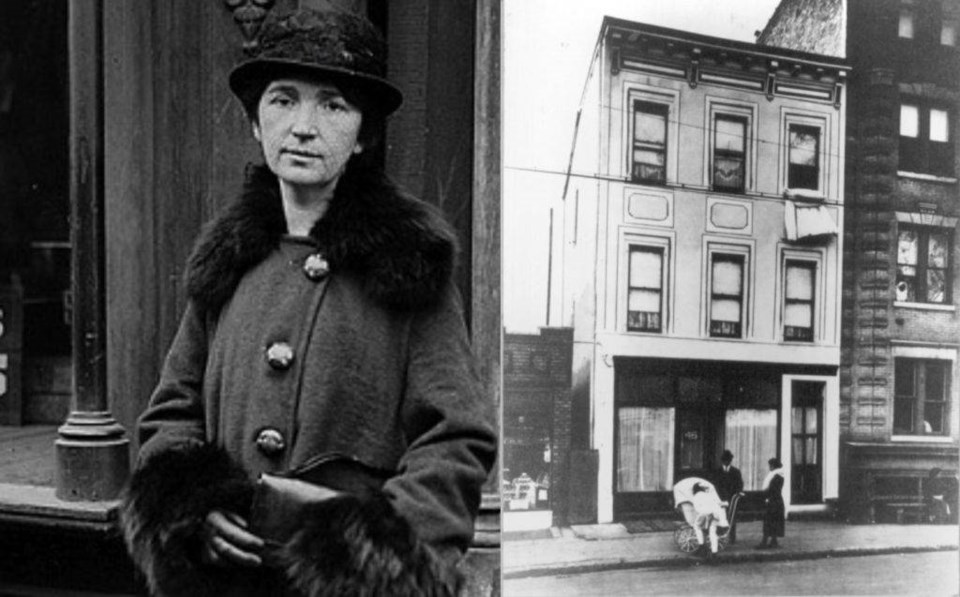 Another section traces the origins of the 20th-century birth control movement in Brooklyn, which began with Margaret Sanger in 1916 when she founded the country's first birth control clinic in Brownsville. Yet, despite Sanger's pioneering efforts, it would still take almost 50 years for birth control to be declared legal and 60 years to get to Roe v. Wade, revealing that women's bodily autonomy has long been a fraught topic in the borough and beyond -- and which becomes particularly evident today, as women's health is again under attack.
The exhibit is also accompanied by an ongoing roster of public programs and podcast episodes to further bring Brooklyn's history of public health and epidemic to life.
On Thursday, June 26, Jennifer Brier, professor and author of "Infectious Ideas: US Political Response to the AIDS Crisis," will be joined by professor and journalist Steven Thrasher to debunk historical myths about HIV/AIDS in America. Additionally, Brooklynites can dive deeper into the subject with BHS' podcast, Flatbush + Main, which features episodes on Brooklyn veterans, Brooklyn's pioneering women doctors and past health crises like cholera in Brooklyn.
"Taking Care of Brooklyn: Stories of Sickness and Health" will be on view through June 5, 2022. For more information, go here.