Have you seen the Prancing Elites? In my opinion, they are some of the most courageous young people around. Their show, The Prancing Elites Project, just had their first season finale on Oxygen and season 2 will air in 2016.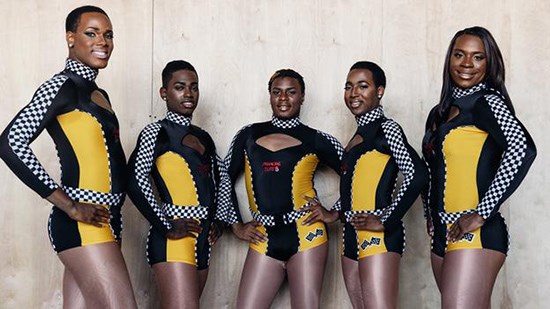 You can think what you want about LGBTQ people, the gay movement, etc. But putting all of that aside and just focusing your attention on courage, resiliency, perseverance and having each others backs, there is no denial that they are a troupe to be reckoned with.
With their tinkers tucked away, Adrian, Kareem, Kentrell, Jerel, and Tim, dance their socks off as a J-Setting team. Not in New York or LA, where this wouldn't be frowned upon so much (presumably), but in Mobile Alabama of all places!
J-Setting is a dance style that originated in the 70's with the dance team of the Jackson State University (JSU) Marching Band, the Prancing J-Settes. It's a marching type of dance with specific steps where a leader initiates and the other dancers follow.
Throughout the show, The Prancing Elites take us on a journey of setbacks and how they deal with it. Their spirit and devotion to dancing is what keeps them on track to meet their ultimate goal: marching in the Mobile Alabama Mardi Grass.
Courage: Standing for something and truly believing in that, gives courage. The Prancing Elites demonstrate that in every episode. In the first episode the dance team wants to join a local parade, but they are denied access. They decide to move forward regardless and march alongside the parade on the side walk behind the crowd. At some point the police interferes and orders them to leave the parade. Showing true courage they continue to march and the police lets them although under escort. Not always smart to deny the police, but courageous nevertheless.
Resiliency: Their ability to cope with and recover from the many setbacks they endure is admirable. They enter for every dance competition and get rejected almost each time, but always stay in great spirit. Finally accepted in a co-ed competition, they are eager to participate, but as soon as they enter the auditorium they get booed away and several audience members leave cursing the Prancing Elites to hell. On stage, Kentrell, the dance captain, whispers to his fellow dancers: "We can do this"….. and they win the competition.
Perseverance: I would already have given up a long time ago and feel ashamed for even thinking that. In episode 2, after being rejected once again by an all-female dance competition, The Prancing Elites create an event in which both men and women can compete against each other. They get things done one way or another.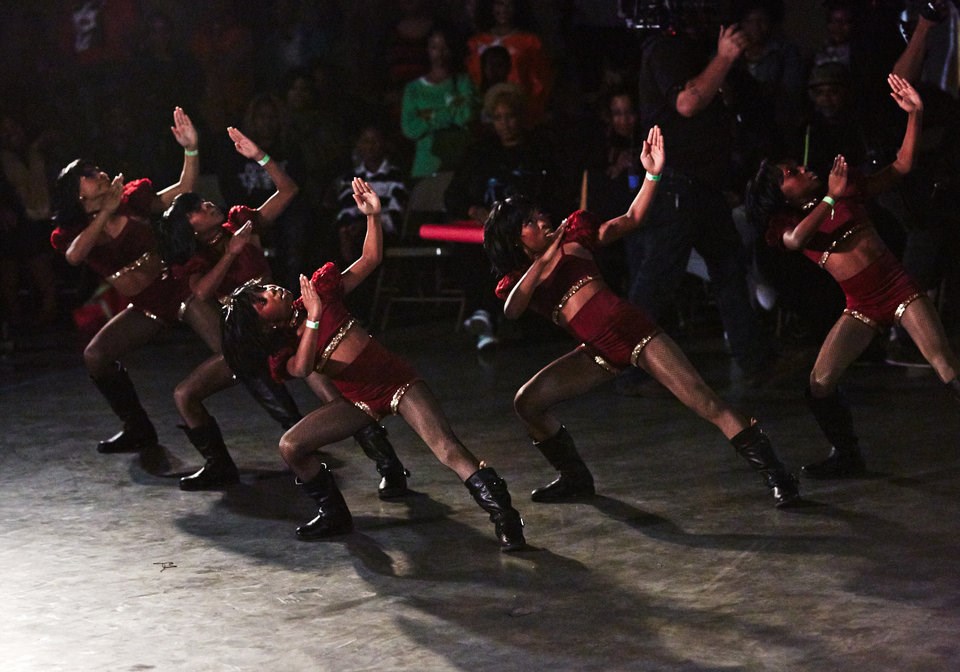 Having each other's back: Kareem is apparently struggling with something. He calls out for rehearsals, shows up late or not at all and his fellow team mates worry. Finally in episode 7, the big word comes out. Kareem is diagnosed with HIV. Not only do his friends make clear that The Prancing Elites, is a team of five, not four, but they take it upon themselves to throw a HIV awareness event in Mobile Alabama. That's how you truly support each other!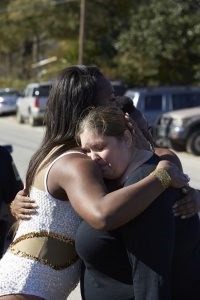 What makes The Prancing Elites so special, is that despite their struggles, they are extremely inspiring and uplifting. But also funny as hell, even when faced with all of the challenges that backward Mobile Alabama brings to the table.
Although they also find support there: a little girl cheering them on and families expressing their support encouraging them to march on. Support not only in Mobile Alabama but from some of this nation's revered and famous stars. NeNe Leaks showed public support as well as Shaquille O'Neal, to name a few.
They have definitely inspired me and I hope that one day I can be as courageous, resilient, committed, and supportive of my loved ones as they have shown me.
Adrian, Kareem, Kentrell, Jerel and Tim, I salute you!
Yako