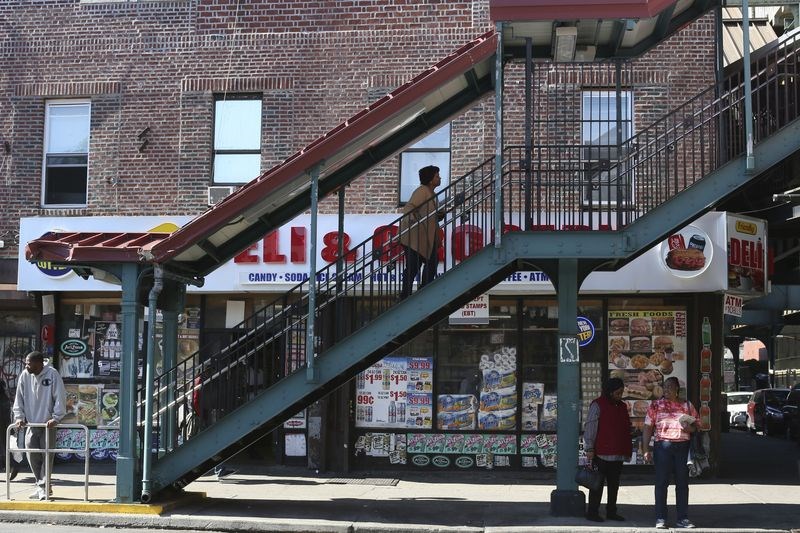 People in Brownsville, Brooklyn, have a life expectancy of 74 years —much shorter than New York City's average life expectancy of 81 years according to WNYC News. A new report released by the Citizens Committee for Children of New York on Tuesday outlines the contributing factors and the lack of available resources to help battle the problem.
"People living and working in Brownsville are desperate for opportunities to improve their overall economic well-being, to improve their health outcomes," said Jennifer March, executive director of the Citizens Committee for Children.
The scarcity of fundamental amenities, such as adequate access to grocery stores, banks and public transportation, aggravates the conditions further. "They're acutely aware of living in a district that kind of feels cut off geographically from other parts of the city because of unreliable transportation,' March emphasized.
The report pulls from federal, state and local data to create statistics for health and economic challenges in the community. According to the findings of the Citizens Committee for Children, the poverty rate in Brownsville is almost 50 percent higher than compared to the city's average; 45 percent of all Brownsville residents are depending on food stamps. Also the child poverty rate is with 54 percent far above the city's child poverty rate of 30 percent. Every third child in Brownsville is under the age of 18. Yet, there are not enough early childhood centers available to meet the demand.
"There are real concerns around street safety and safety in the community," said March. "And we know that the after school programs that are available are largely targeted toward younger children, not older youth."