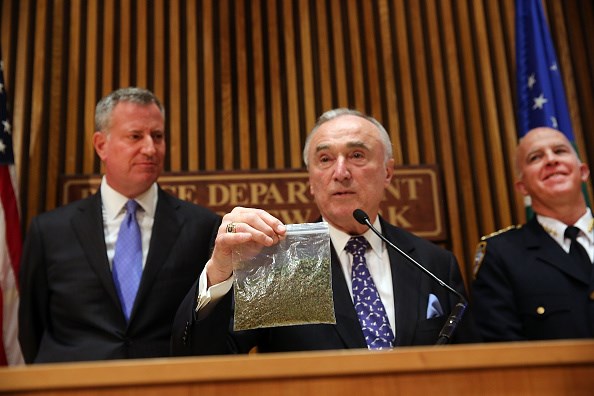 A Quinnipiac University poll found New York City voters approve 71-26 percent of Mayor Bill de Blasio's decision to decriminalize possession of small amounts of marijuana.
New York City voters say 70 - 27 percent that decriminalizing simple marijuana possession will not lead to an increase in crime, an opinion shared by every group listed.
Support for decriminalizing possession of small amounts of marijuana is 51 - 45 percent among Republicans and over 66 percent among every other party, gender or racial group. Even voters over 65 years old support it 66 - 31 percent. Support in the boroughs ranges from 65 - 31 percent in Queens to 84 - 14 percent in Manhattan.
However, voters gave the mayor an overall 49-36 percent job approval rating, a drop compared to an August poll which gave the mayor a 50 - 32 percent job approval.
The racial divide over Mayor de Blasio grows wider, with black approval at 71 - 14 percent and Hispanic approval at 56 - 27 percent, as white voters disapprove 50 - 34 percent, according to the poll.
City Comptroller Scott Stringer gets a 52 - 18 percent job approval rating, higher than any other citywide official, but down slightly from 55 - 16 percent August 26.